We are here to help you choose where to stay in Rome based on why you want to visit the city.

Are you a first-timer? Are you on a budget? Do you want to be in the center of it all? We've got you covered.
On the surface, Rome can seem confusing, chaotic and completely overwhelming. But, once you understand the layout of the city and how to navigate the different neighborhoods, you'll see that Rome is actually laid out pretty logically.
We took our expertise and paired with a local expert to bring you the most comprehensive guide on choosing the best neighborhood in Rome.
Depending on what you are looking for, be it romance, nightlife or that local vibe, you will find something for everyone.
Where to Stay in Rome, Italy
What is the best location to stay in Rome?
If you want to take in the charm of Rome and still be walking distance to the historic center then Trastevere is the best location to stay in.
Where should you stay in Rome as a first-time visitor?
If you are visiting Rome for the first time then we recommend the Centro Storico neighborhood. It has most of Rome's main attractions and is the cultural heart of the city
How long do you need to spend in Rome??
Typically you can get a great feel by spending 3 Days in Rome. It gives you enough time to take in the major sights and experience the culture of Rome.
Other Rome Neighborhoods
Here are the best neighborhoods in Rome to stay in. We have broken them down by interest to make it easier.
Vatican City/Prati: Best Neighbourhood for Local life
Centro Storico: Where to stay in Rome for the first time
Monti: Best Area to stay in Rome with Families
Trastevere: Best Neighbourhood for Nightlife
Testaccio: Best Neighbourhood for Food and Restaurants
Get your bearings with this Map of Rome Neighbourhoods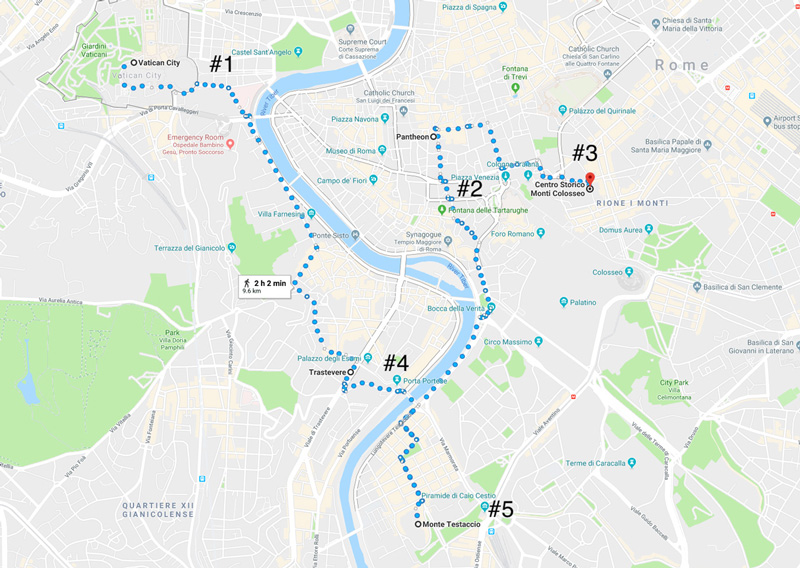 Rome has many small neighborhoods and has a compact, walkable city center like other European capitals such as Edinburgh or Vienna.
When we first visited Rome for the first time we stayed in the Centro Storico neighborhood (central Rome) right near the Colosseum.
It was a perfect place to stay for a first-time visitor as it is central to so many sights.
If you are a returning visitor then I suggest you look into staying in Trastevere as it can give you a more local feel if you want to delve a little more into Roman life.
The Best Neighborhoods in Rome
1. Prati Neighbourhood near the Vatican City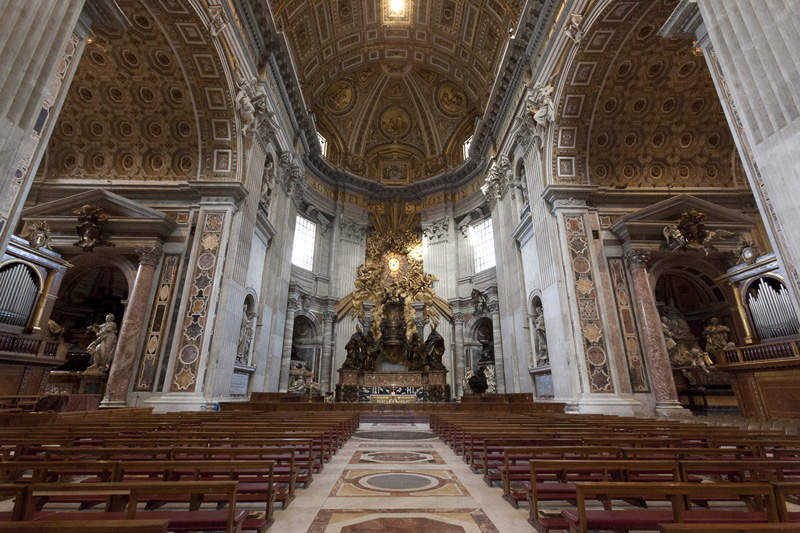 The Vatican City is one of the world's smallest states, at 17sq miles. It is the home of the seat of the Roman Catholic Church, where its head, the Pope, resides and does most of his work with his elaborate team.
Step inside the Sistine Chapel an hour before it opens to the public on this special access Vatican tour.
There are quite a few good bars and restaurants around the main tourist streets and by the main sights.
Staying here means you are right by public transportation, with one of Rome's major train stations being Vaticano, the metro station, and walking distance to St. Peter's Square.
---
Where to Stay in the Prati Neighborhood
---
You can get it for 3 days and it includes all of these and more:
Enjoy fast-track entry to Rome's historic sites, such as St. Peter's Basilica, the Vatican Museums, and the Colosseum, with a 3-day combined city pass.
Free entry into top attractions
Free Hop-on Hop-off bus access for the duration of your pass
Also, take advantage of FREE UNLIMITED PUBLIC TRANSPORT.
BOOK YOUR OMNIA PASS NOW!
2. Centro Storico Area: Where to stay in Rome for the first time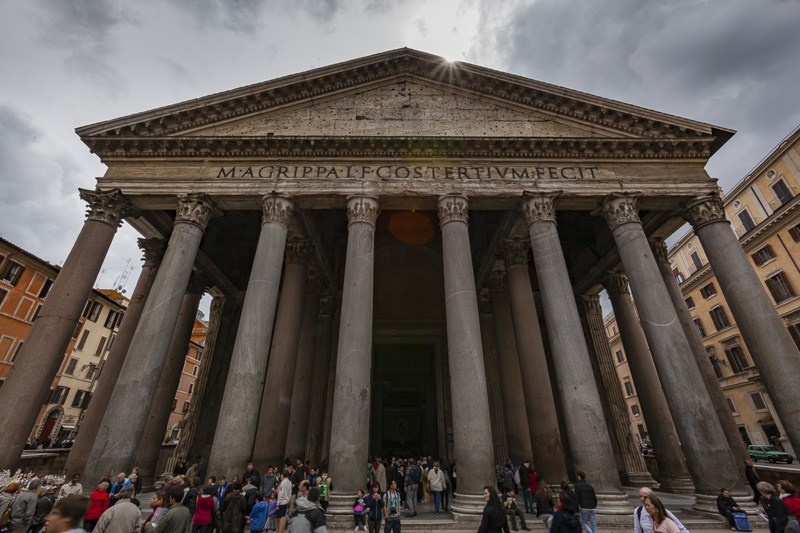 In our opinion Centro Storico the best is to stay in Rome if you are visiting for the first time. It's near everything!
The lines of the Colosseum, Roman Forum with the outline of columns of Castor and Pollux and Septimus Severus seen from the Palatine Hill at sunset make you feel as if you have been transported back to the glory of Rome.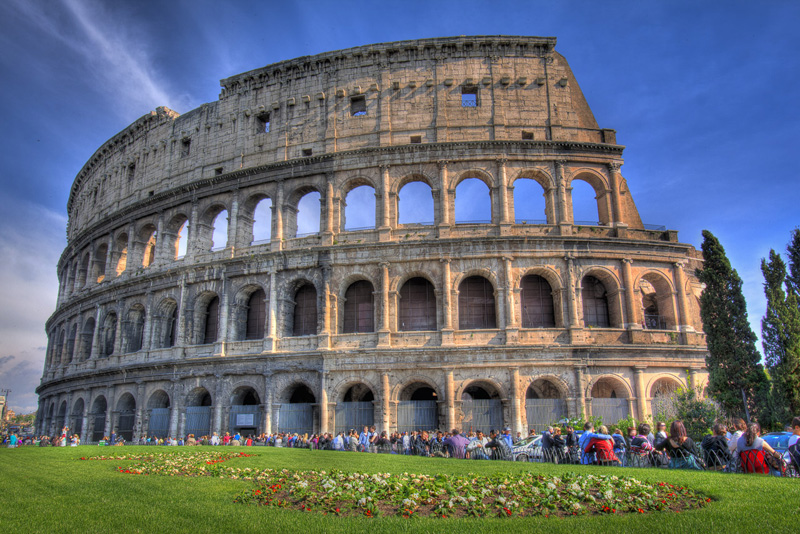 Pair that with the beauty of the Basilica di Santa Maria Maggiore and you can understand why The Center of Rome is magical.
Don't forget to walk a little and check out the Spanish Steps, Campo de Fiori and the beautiful Piazza Navona and Piazza del Popolo.
This is a fantastic place to have a base if you plan on spending a lot of time in its many attractions.
It's only two downsides are price – there are a lot of 5 star hotels here so the cost is higher than in other areas, but if your budget isn't tight, it is wonderful to be based here, especially at sunrise and sunset.
---
Where to Stay in Centro Storico
Best Air B&B: Colosseum Apartment: Located in front of the Colosseum with a living room with a sofa bed, table for 6, a bedroom and a loft with two double beds and a kitchen with everything you need.
Check out Availability and Prices on Air BNB
Best Hotel Luxury: Inn at the Roman Forum: This chic friendly boutique hotel has its own ancient ruins and a panoramic roof terrace. It lies hidden behind a quiet street near the Imperial Forums.
Check out Availability and Prices: TripAdvisor or Booking.com
Best Hotel Mid Range: Relais Palazzo Taverna: This six-room boutique hotel is in a 15th-century palazzo. It is not only a beautiful place but it also serves breakfast in your room. 
Check out Availability and Prices: Tripadvisor or Booking.com
Best Budget Hotel: Amico Hotel: This hotel is in a great location. Close to the Train station. The rooms are clean and the staff is very friendly. It offers Free Wi-fi and the rooms also have A/C.
Check out Availability and Prices: TripAdvisor or Booking.com
3. Monti: Best Area to stay in Rome with Families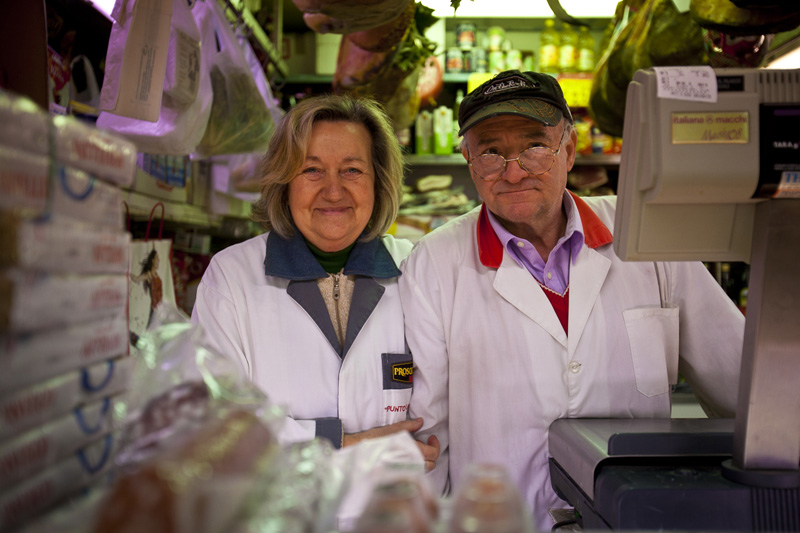 Monti is by far one of the most charming neighborhoods in the eternal city and a perfect place to stay for families.
Monti is home to churches, its namesake square Piazza della Madonna dei Monti and most recently many small artisan businesses, hip restaurants, bars, and wonderful shopping.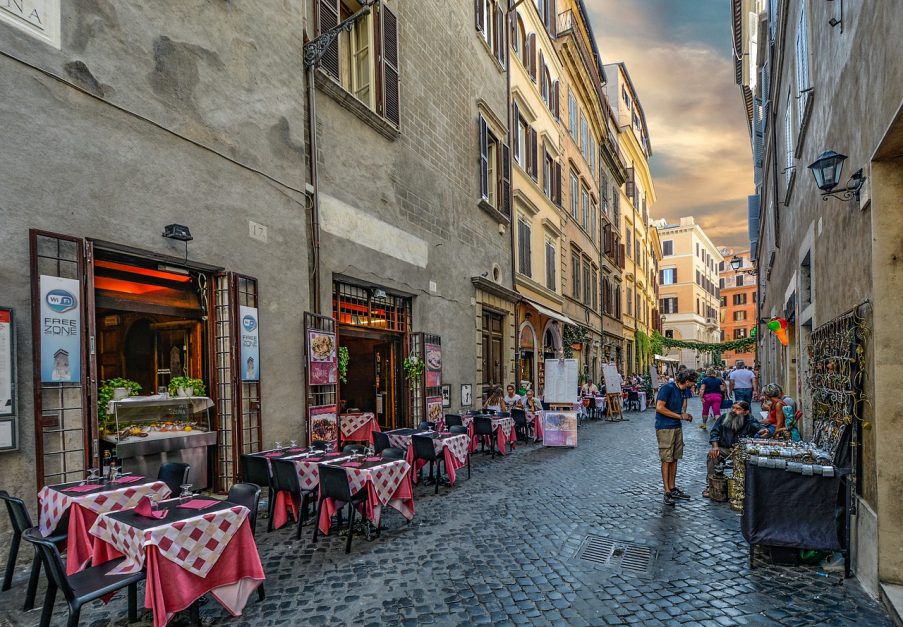 It is filled with varied restaurants offering traditional Roman fare, Spanish, French and Asian foods in venues from casual street food carts, to chic dress code applicable restaurants.
Its position, lying between Termini Station and the Colosseum, makes it very accessible to all the main sights.
Its charming cobblestone streets will have you endlessly strolling the neighborhood taking in the beautiful Piazzas and stunning architecture.
---
Where to Stay in Monti
4. Trastevere area: Best Neighbourhood for nightlife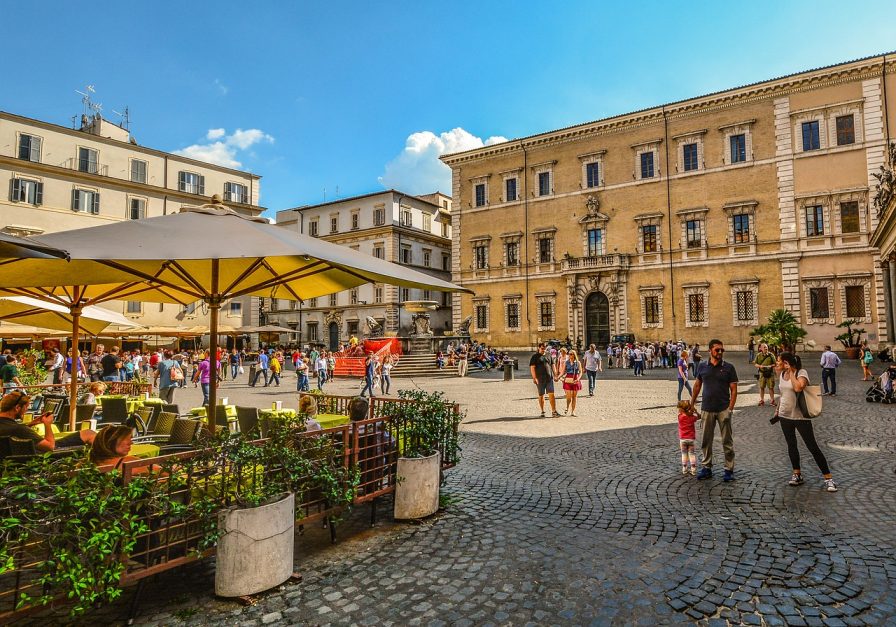 Trastevere has a long illustrious history and lots of character. Here you will find plenty of churches (but to be fair, that could be said of almost any area in Rome), squares, fountains, and has been a favorite cool hangout spot with tourists since the early 2000s.
If you are looking for places to stay in Rome and food and nightlife are your things, this is the area for you.
Its restaurants are cheaper than nearer the main tourist sites, and the food is better.
Many family-run trattorias, as well as cafes, and lots of small but lively bars are scattered throughout the area.
The main square is always a sociable spot with live music and people sitting, sipping and chatting, and fairy lights line some of the streets giving a festive cozy feel year-round.
---
Where to Stay in Trastevere
5. Ostiense – Testaccio: Best Neighbourhood for Food and Restaurants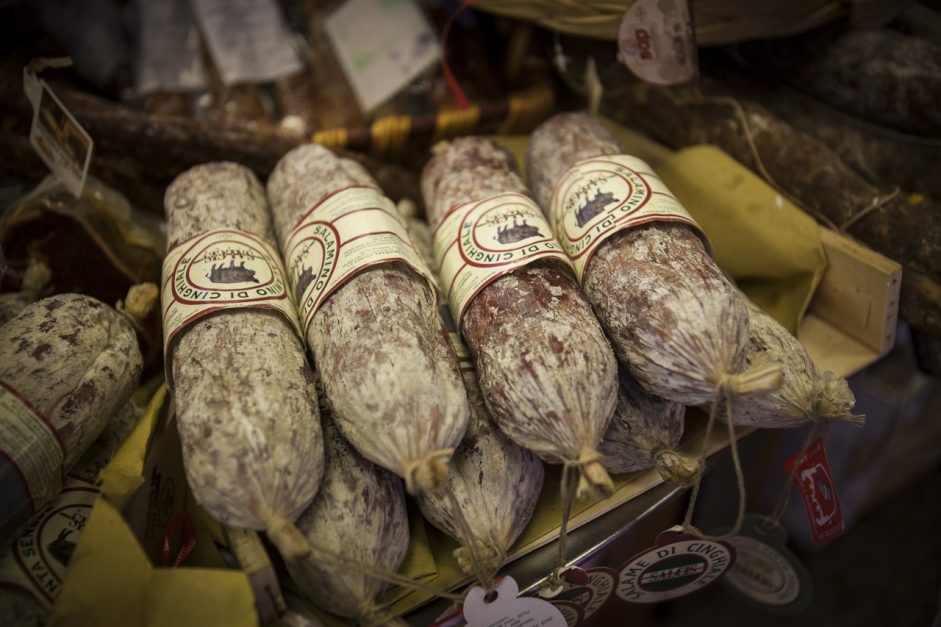 This working-class district popularity has grown over recent years mainly due to its reputation as a great spot for traditional Roman food, especially meat-based dishes.
Testaccio has grown up around its former slaughterhouse, and Butchers who worked in the city's abattoir used to be paid in cheap cuts of meat as well as money.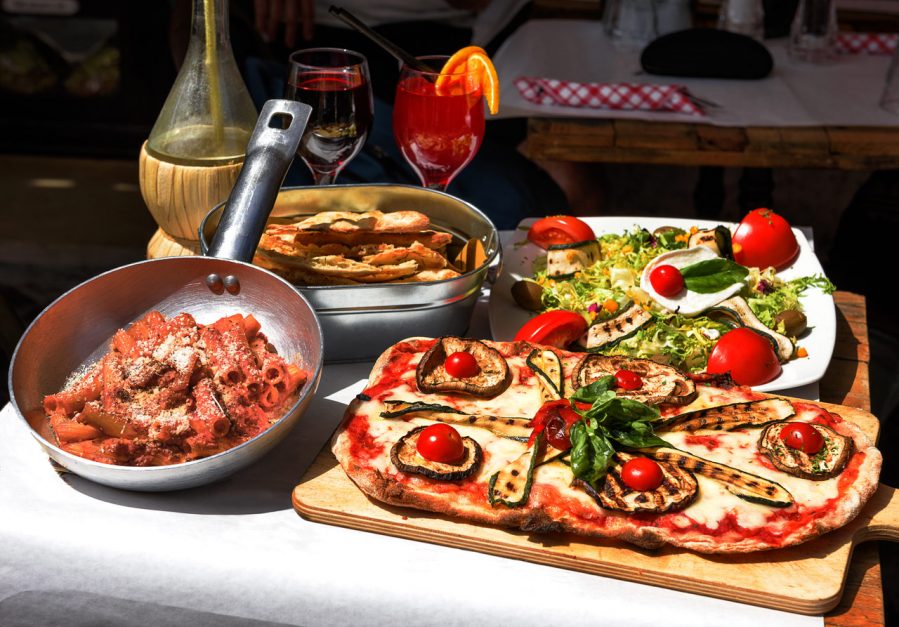 It is home to Rome's traditional nose-to-tail cuisine. This area is dotted with old-style trattorias that serve traditional dishes like coda alla vaccinara translates as 'oxtail cooked butcher's style' and pasta with pajata.
If you are an adventurous eater then this is the area you want to base yourself in. Make sure to check out the restaurants on Via del Portico d'Ottavia for some incredible dishes or jump on a food tour to experience it all.
---
Where to Stay in Testaccio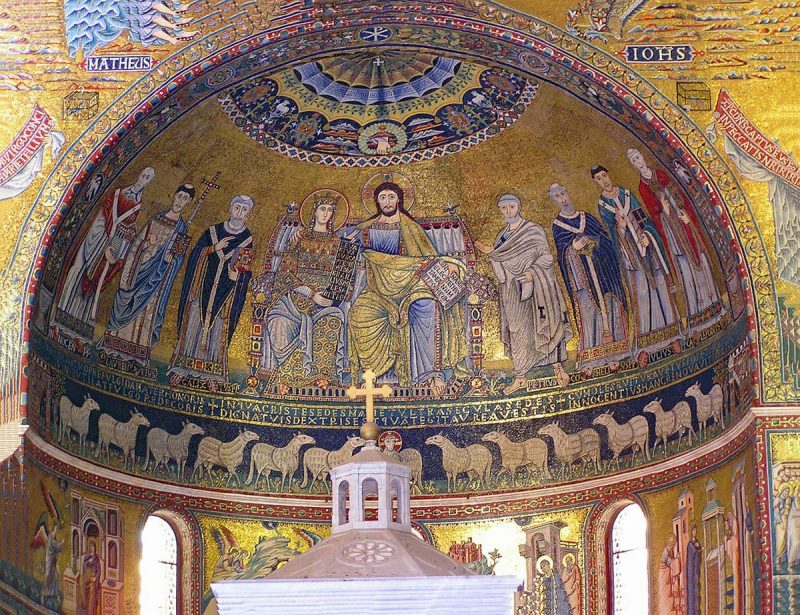 Plan Your Rome Trip
Rome is on the Euro, being the capital city of Italy. €1 = $1.17 as of September 2018. For up to date conversions get the XE Currency Converter App.
It is popular to visit year-round, with spring (March-May) and autumn (September-November) providing the most pleasant temperatures of usually around 65-80 degrees Fahrenheit and infrequent rain.
The summer gets very sticky, reaching temperatures over 100 Fahrenheit, especially in August, which is when the locals flee for their holiday homes by the Spiaggia (beach).
Winter (December-February) sees cooler temperatures of usually between 45-65 degrees, and more rain, but also a lot fewer tourists to compete for the sights with.
For more advice on how to pack check out our Packing for Europe – Tips That Will Make Your Travel Life Easier post!
Eagle Creek Plug Adapter – This all in one adapter is all you need for Rome and other European and world travels.
International Data Roaming – Use KnowRoaming for unlimited data/cellular for $7.99 per day. Easy application sticks to your existing SIM Card. Save 50% using promoDDSave50
After all its years of existence and so many ups and downs, Rome is still clearly one of the most impressive cities in the world by anyone's standards.
It can be enjoyed year-round and offers sights, events, and food to suit every taste.
And however many visits you've had, before you leave, remember to give a coin or two to the Trevi Fountain, to make sure it won't be your last.
Pin to Save to Pinterest to Help Plan your next trip to Rome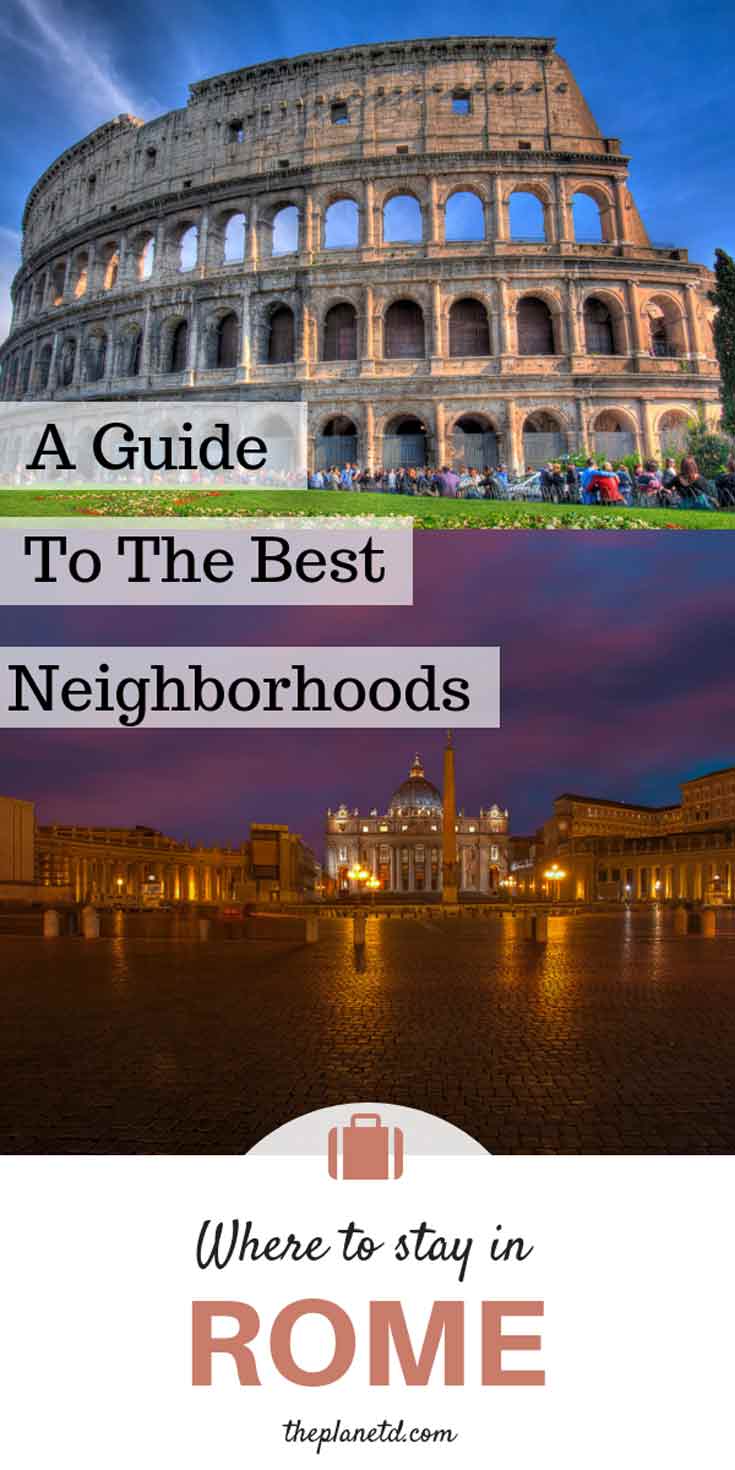 Disclosure: There are some affiliate links in the post above, but these are all products we highly recommend. We won't put anything on this page that we haven't verified and/or personally used.
You Might Also Enjoy
Source link Travel Advisor