Paris remains one of the world's most popular tourist destination, creating a dilemma for those looking for where to stay in Paris. The most popular areas are, well, popular, and the best areas and hotels in the city don't come cheaply. However, there are many appealing areas to stay in Paris, and with the amount of options available you can find a great place to stay with enough preparation. 
The city, itself, is separated into 20 segments called arrondisements, which area essentially sub-divisions of the city that really can just be considered the unique "neighborhoods" of central Paris. We'll be taking a look at these individual arrondissements, and breaking down what the highs and lows are of each to help you decide where the best place to stay in Paris might be. 
Paris is divided nearly down the middle by one of its most noted physical features – the Seine River. Paris at large, much like most European River Cities, is grouped into two larger segments that are further broken down. In Paris, these are two areas – The Right Bank (called Rive Droite) and The Left Bank (Rive Gauche). 
The Right Bank is the larger of the two sub-segments, and contains 14 of the city's 20 arrondissements – all excluding the 5th-7th, and 13th-15th arrondissements. 
Further sub-dividing Paris' arrondissements, or quartiers, as they are also called, we observe three groups of arrondissements with they own similar set of sub-characteristics to consider.
When considering where to stay in Paris, a simple guide is to know that the lower the arrondissement number is the more likely it is to be an older, smaller arrondissement that is also located more central to the city. These grouping are the 1st – 6th, which are the most central, smallest and oldest in Paris, as well as two other groupings (7th – 12th and 13th – 20th) that increase in size and decrease in age as you go further out from the city center.
View any map of Paris, and it's easy to see the slowly spiraling arrondissements growing from the 1st Arrondissement – which begins near Ile de la Cite. You can zoom out on the map above to see the labeling of Paris' arrondissements. 
Paris Arrondissements – An Overview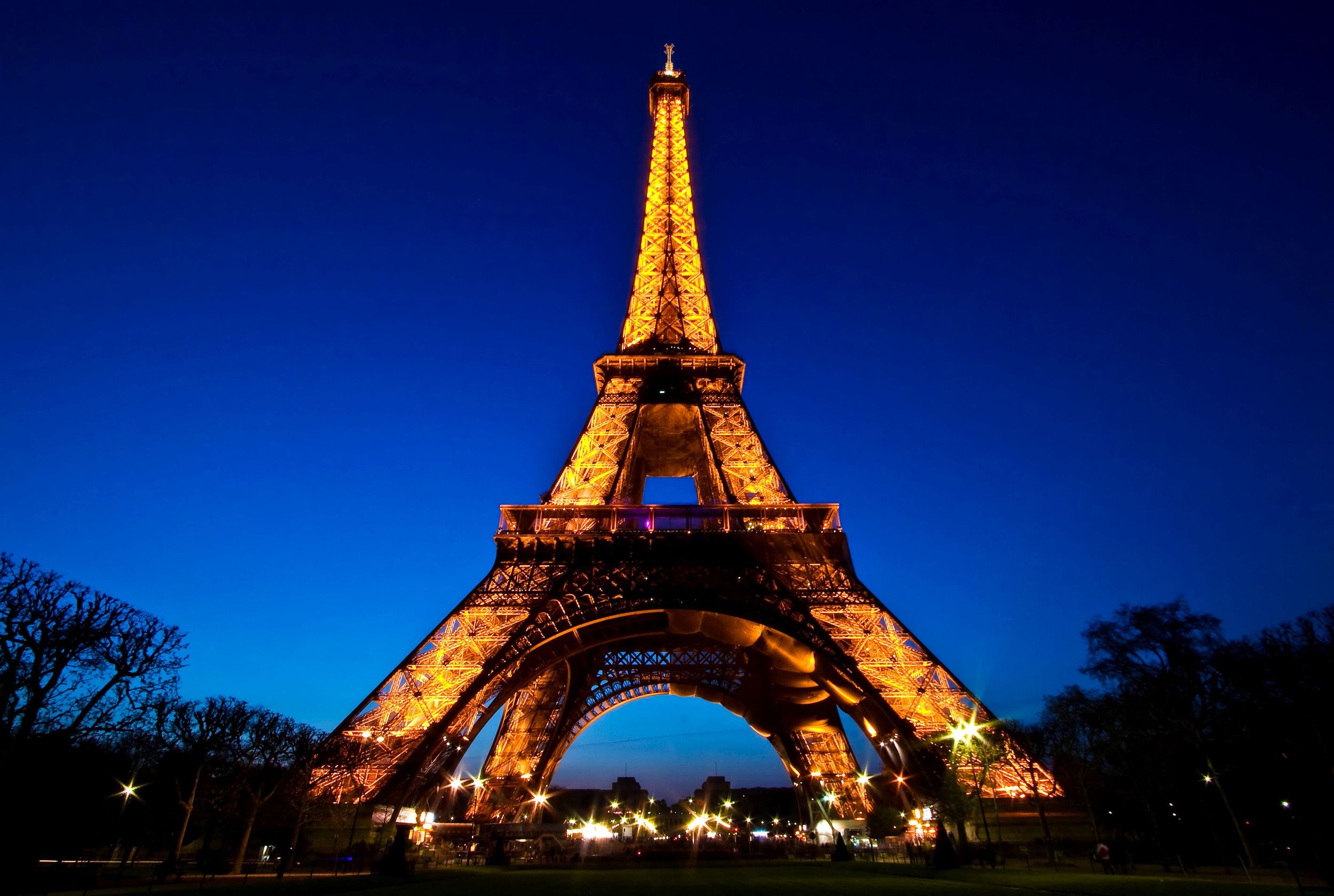 The arrondissements of Paris all have their own unique character, and it's one of the things that frequent visitors to Paris cite as one of the reasons they love the city so much. People fall in love with one or a few arrondissements while they're in Paris, and Paris becomes that arrondissement to them. It's like a city of its own, and it is part of the charm that comes with staying in paris. 
While it's hard to see all of Paris' arrondissements while on vacation, you'll be able to get a general idea of which ones appeal to you the most given this guide. This will help you generalize a plan for yourself that helps you figure out where you want to stay in Paris.
Central Paris and the Cultural Heart – 1st & 2nd Arrondissements
The 1st and 2nd Arrondissements are the proverbial heart of Paris – the location of revolutions, artistic mastery, royalty, and – of course, history. This is where most Paris visitors begin to work their way into the city, and where you're likely to begin as well.
Things to Do: Musee Louvre, Jeu de Paume, Basilique Notre-Dame des Victoires, Carrousel du Louvre
Best Hotels: The 1st and 2nd Arrondissements are going to typically run you $150-200 USD per nigh, which isn't bad considering the location you have at your fingertips. These are some of our top picks for the area
Hotel Moliere – High-end, between $175 and $225 USD per night. Best thing? It has a great sauna and a hammam, along with very comfortable rooms and bedding.
Castille Paris – Starting between $225 and $250 USD per night, the Castille is a beautiful value right in the heart of Paris. 
Hotel le Pradey – Somehow a bargain at around $175 USD per night, but the reviews are outstanding and Hotel le Pradey is complete with an excellent on-site restaurant below street level. 
Le Marais – 3rd & 4th Arrondissements
Le Marais is one of the more scenic arrondissements in Paris, and was once a favored district of French royalty. It's loaded with attractions, and is one of the places you'll spend plenty of time while in Paris. 
Things to Do: Musee National Picasso-Paris, Le Mary Celeste, Le Jardin du Marais, Place de La Bastille
Best Hotels: Le Marais is a highly desirable area, but you can find great hotels for under $200 USD per night. In Paris, that's a great deal!
Le General Hotel – From $125 to $175 per night, depending on the season. It's a small, boutique, crisp hotel that's one of the best values in the city.
Hotel du Haut Marais – A great location and a great price – under $200 USD per night! It's super hip, and in a really trendy section of Le Marais.
The Islands of Paris
There are two small islands in the middle of the Seine that are both historic and enchanting. Ile de la Cite and Ile St. Louis are where you'll go to find some of the best cafes and restaurants in Paris as well, and it's packed with visitors. Make sure to plan ahead!
Things to Do: Cathedrale Notre Dame de Paris, Place Dauphine, Crypt Archeologique de l'Ile de la Cite, Galerie Dutko
Best Hotels: Options are limited on the islands, but we really recommend Hotel de Lille. It's chic, beautiful, and is a great value at around $150 – $175 USD. 
The Latin Quarter and St Germain de Prés – 5th/6th Arrondissement
The Latin Quarter is one of the most popular arrondissements in Paris, and just a quick walk around will tell you why. It's historic, busy, energetic, and has some of the best food in the city. The food markets are among some of the best in Paris, and it also makes for a really nice place to stay while you're in the city.
The Latin Quarter may be the most well-known district of Paris and home to the universities. In fact, the name of the quartier dates back to the time when the languages spoken by the students at the universities was Latin.
Sitting on a bedrock of Roman history, the Latin Quarter is a virtual time capsule of Parisian past. It's also a place that was central to the existential movement, and today has some of the best (and oldest) gardens in the city. Make sure to check out Jardin du Luxembourg, without question!
Things to Do: Pantheon, Le Jardin du Luxembourg, Jardin des Plantes, Luxembourg Palace
Best Hotels: 
Les Bulles de Paris – Awesome Art Deco-meets-Classic Modern rooms that are situated right on the Seine. Under $200 USD most of the year.
Select Hotel Rive Gauche – Sleek rooms with a clean, almost Scandinavian feel. During the winter, you can find rooms here for as little as $150 USD per night!
Eiffel Tower – 7th Arrondissement
The 7th is so important to Paris, and home to perhaps the most famous icon in the city – the Eiffel Tower. Additionally, it's a museum hot-spot, and runs along the Seine.
While we're not personal fans of staying in this area because it's quite honestly too busy for us, a lot of visitors enjoy the vibrant nightlife in Paris and the constant thumping of the streets beyond dark.
Things to Do: Eiffel Tower, Rodin Museum, The Army Museum, Orsay Museum
Best Hotels: Stay in the Pullman Paris Tour Eiffel. You'll get a luxury feel and the best possible nighttime view in the city with the Eiffel Tower staring right back at you!
Champs Elysées – 8th Arrondissement
Shopping – that's the main thing to know about the Champs Elysees. It dead-ends at the Arc de Trimphe, and originates at le Place de la Concorde, which are both items that should be on your Paris "to-do" list.
The 8th is a place that will appeal to some purely because of the shopping, as world renown shops line this glitzy and glamorous roadway. One tip, however – don't drive on the Champs Elysees. The traffic is mad, and if you aren't experienced driving in the city it's not a fun experience.
Things to Do: Champs Elysees, Place de la Concorde, Champs Elysees Garden
Best Hotels:The best hotel at the best value? No question – try the beautiful Hotel Bradford Elysees.
Paris Opera – 9th Arrondissement
The central piece here is Palais Garnier, Paris' 19th-century opera house that's among some of the most beautiful of the city's structures. There's great shopping at Galeries Lafayette, and plenty of restaurants in the 9th arrondissement.
Things to Do: Palais Garnier, Grands Magasins, Galeries Lafayette
Best Hotels: It's not our favorite area to stay in Paris, but if you really have this spot on your list because of the shopping and public transportation, go with the Hotel Saint-Marc. It's a little pricier than most of the hotels in the 9th arrondissement, but worth it!
10th Arrondissement – Train Stations
You might enter Paris through the 10th arrondissement, but don't stay here.
While Jardin Villemin is nice, it's probably the only notable attraction that's worth seeing. Even with that, there are plenty of great gardens in Paris. This area, quite frankly, can be pretty dangerous and unnerving at night.
Cab in or cab out, but don't stay here.
Things to Do: Gare du Nord, Gare de l'Est, Jardin Villemin
Canal Saint-Martin & the 11th Arrondissement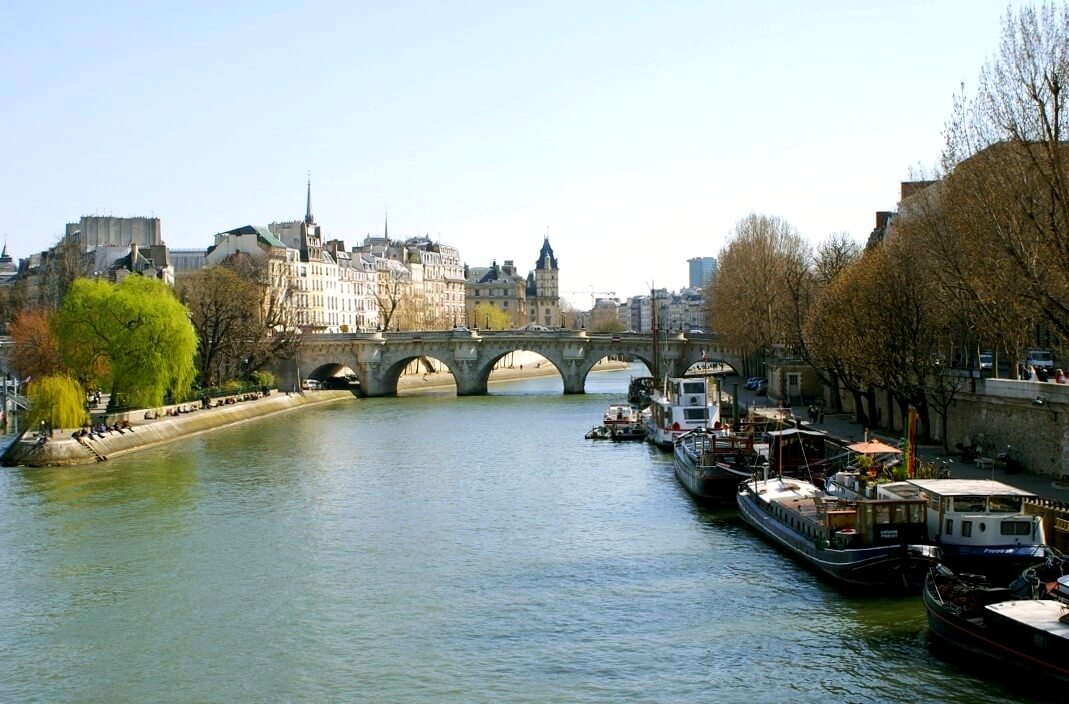 The 11th arrondissement is one that can be under consideration if you're traveling on a budget. It's a younger area with a lot of cafes and trendy restaurants, and gives direct access to the Seine River.
A great day-time visit, Canal Saint-Martin has several nice markets and a lot of great food.
Things to Do: Cafe de la Danse, Atelier des Lumieres
12th Arrondissement 
There's a lot to do in the 12th arrondissement, which is also the largest of Paris' 20 official arrondissements.
It's a nice place to stay while you're in Paris, and has some truly great things to do, including Bercy Village, Opera Bastille, Aligre Market, and so much more. It's one of the nicest areas to take a stroll and get lost in a great restaurant.
Things to Do: Bois de Vincennes, Chateau de Vincennes, Aligre Market, Bercy Village
The 13th Arrondissement 
The 13th is better to stay in than really spend a lot of time, as there really aren't a ton of things to do. This arrondissement is a bit more residential, but it's a nice, high-dollar area with a lot of modern buildings that feels safe and quaint – but not necessarily exciting or uniquely Parisian.
Things to Do: Nice cafes, quaint hotels
14th Arrondissement
140,000 Parisians can't be wrong about the attractions of this southern district. That's how many live, work, shop, and play in the 14th Arrondissement. Though not normally on travelers' list of places to visit, we find there's a lot to like about the 14th — including these twelve suggestions.
The Catacombs are the main reason why you come to the 14th in terms of what you're visiting, but it's a really nice place to stay. It's warm, inviting, one of the cleaner arrondissements, and very much of a family-centric arrondissement.
Things to Do: Catacombs of Paris
Vaugirard – The 15th Arrondissement
There are shops are small hotels all around Vaugirard, as well as one of our favorite markets in Paris – Grenelle Market. It's a decent place to stay, especially if you're on a budget.
Good shopping and nice scenery also exist in Vaugirard, as you'll want to visit Parc Andre Citroen and Rue du Commerce.
Things to Do: Grenelle Market, Rue du Commerce, Parc Andre Citroen
The Arc to the Bois – The 16th Arrondissement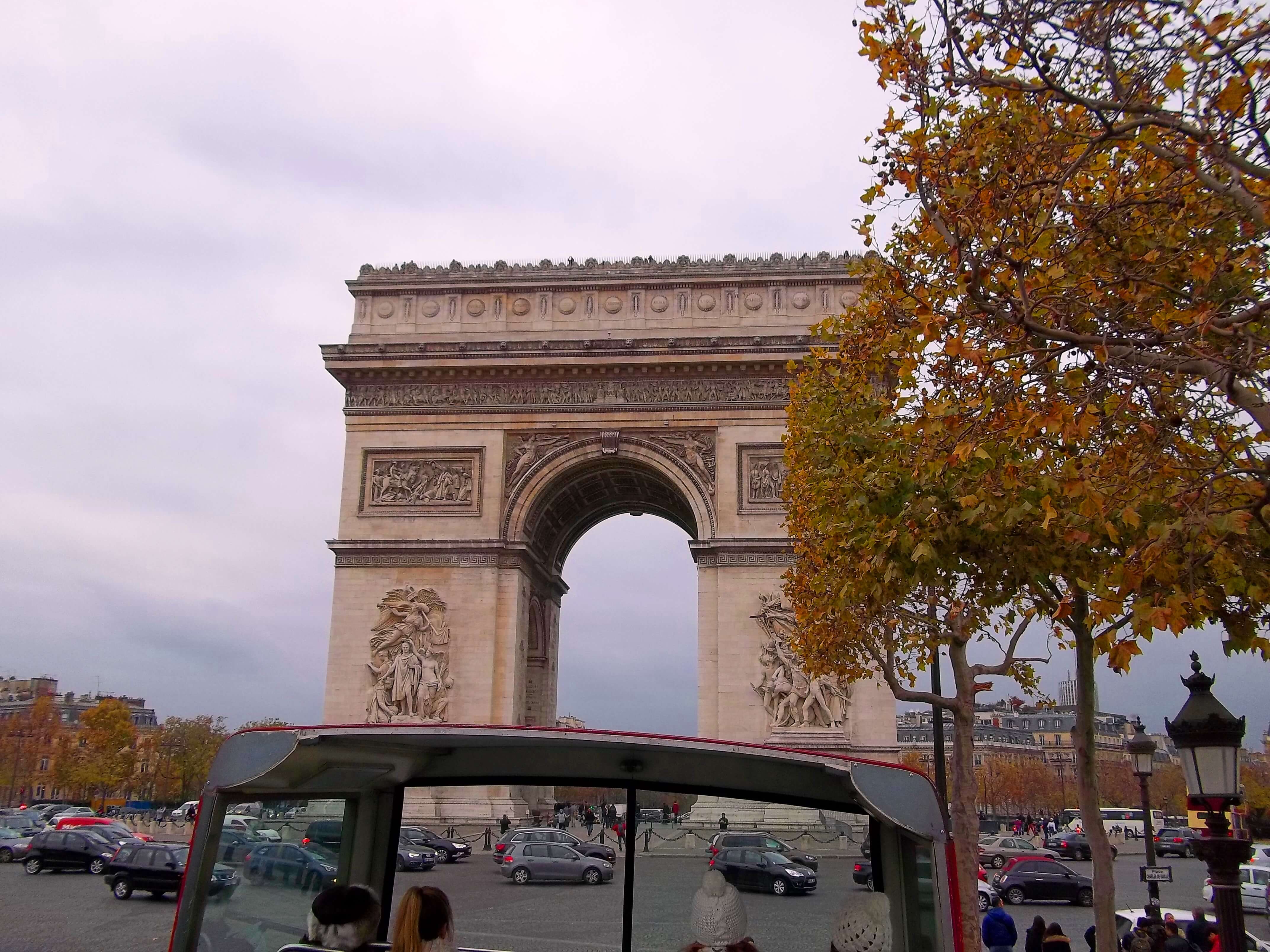 The 16th is a great arrondissement for a lot of reasons, including the Bois de Boulogne, Musee Marmottan, and of course, the Arc de Triomphe. Being near the Seine River also doesn't hurt!
Aside from that, the Trocadero is one of the most appealing places in Paris, and it's in the 16th arrondissement. Though it's the furthest you can get within central Paris, there are plenty of nice hotels and some of the best restaurants in the world in the 16th arrondissement.
Things to Do: Trocadero, numerous Michelin-starred restaurants, Musee Marmottan
The 17th Arrondissement – Where Parisians Call Home
If you like staying in a place in Paris that's a bit more relaxed and quiet, the 17th is a great option. There are awesome street markets, fromageries, boucheries, and cafes. The food here is awesome, as it contains a huge list of Michelin restaurants, and nice boutique hotels – despite being in an area that's quite residential.
Things to Do: Parc Monceau
Montmartre – The 18th Arrondissement
The fun and artsy Montmartre is one of the best places to stay in Paris, and one you'll want to consider. There's so much to do, so much to see, and you'll have a hard time deciding what to do first!
The Moulin Rouge is a huge tourist track, but Montmartre is a place where you really don't have to do anything. Nestled on a hilltop in Paris, it's one of the best quartiers to stay in while you're in Paris.
Things to Do: Sacre Coeur, Montmartre, Moulin Rouge, Dali Museum
Music, Science & Parks – The 19th Arrondissement
The 19th is a great neighborhood to stay in, despite not being exactly central. With that being said, that's partially the reason why we think it's one of the best places to stay in Paris. 
There's music, nature, waterfalls, and easy access to great boutique hotels. You'll want to visit Cite de la Musique, the Paris Philharmonic, and Buttes Chaumont to give yourself a great mix of experiences while you're in Paris. 
When considering where to stay in Paris, this is an arrondissement where you can find a nice mix of budget and mid-range hotels. 
Things to Do: Cite de la Musique, Philharmonie de Paris, Buttes Chaumont
Pere Lachaise & Belleville – The 20th Arrondissement
Jim Morrison fans, unite! 
Pere Lachaise is the location of Paris' most famous cemetery, which is also the final resting place for French legends such as Victor Hugo, Chopin, and Marie Curie. Belleville is a quaint and nice area, but the 20th isn't one of our more favorite areas to stay in. It's overpriced for the accommodations, but it's worth a visit to see the cemetery and have a glass of wine in Belleville. 
Things to Do: Pere Lachaise Cemetery, Belleville district
La Défense
Though not an official arrondissement, La Defense is a modern business center within Paris that spans a small but significant section of the center of the city. 
There are plenty of business visitors that come to Paris each year, and this is where most of them stay. Given the strength of the business climate, there are many great restaurants – many of which are a bit further on the higher end. Looking for a great Michelin restaurant? It's a great place to start!
Source link A Couple For The Road