Austria is truly a slice of paradise in Europe if you love nature and mountains. It's the best place for a road-trip and a lot of scenic rides.
During my two-week trip, I was able to explore a little bit of its beauty, as I ventured into Innsbruck – the beautiful capital of Tyrol, which is surrounded by the Alps. Below is the list of things that you have to do while in Innsbruck.
I have more blog posts written about Austria on my website. Go to www.travellingwithdiana.com to check them out and learn more.
Old Town
The Old Town makes a good starting point to your adventures. The cute, narrow, and very colorful streets are loaded with atmosphere and rich history while at the same time being very trendy and hip. Filled with so many beautiful architectural buildings to admire and lots of places to rest your feet and have a quick bite (many vegetarian and vegan options, so no worries there), the Old Town is the best place to soak in the whole vibe of the city.
Start at famous Golden Roof, visit Hofburg Imperial Palace, Hofkirche Church, climb up the City Tour (Stadtturm) to see the view from the top and finish by walking to the Triumphal Arch. Everything is located close to each other so it will be the best itinerary to spend one of your days. And pay a visit to Audioversum interactive museum — especially interesting if you're traveling with kids.
Nordkette Mountain
No visit to Innsbruck is complete without visiting the top of the 2000m high Nordkette Mountain. Board the cable car from the city center, which will take you to the top (you'll have to switch twice but it doesn't include a lot of walking between the stops). You can also visit the Alpine Zoo on your way there. And if you're traveling during the winter time be prepared to be shocked by stunning views that you will see up there.
Bergisel Olympic Jump Tower
This ski jump was the venue of the Olympic Ski Jumping competitions in 1964 and 1976. The 47m tall tower offers gorgeous views of Innsbruck and the surrounding mountains and you can take in the scenery at your leisure while enjoying a drink at the panoramic café.
Swarovski Crystal Worlds
Hop on a shuttle to visit this absolutely magical place, which is located outside of Innsbruck. Explore the different Chambers of Wonder – they're filled with  beautiful crystal magic created by different internationally recognised artists and designers. There is also an interactive garden that is great fun to walk through.
Ambras Castle
Ambras is Renaissance castle and palace located in the hills above Innsbruck. Ambras Castle is 587 metres (1,926 ft) above sea level. It's considered one of the most popular tourist attractions of the Tyrol.
Foods to Try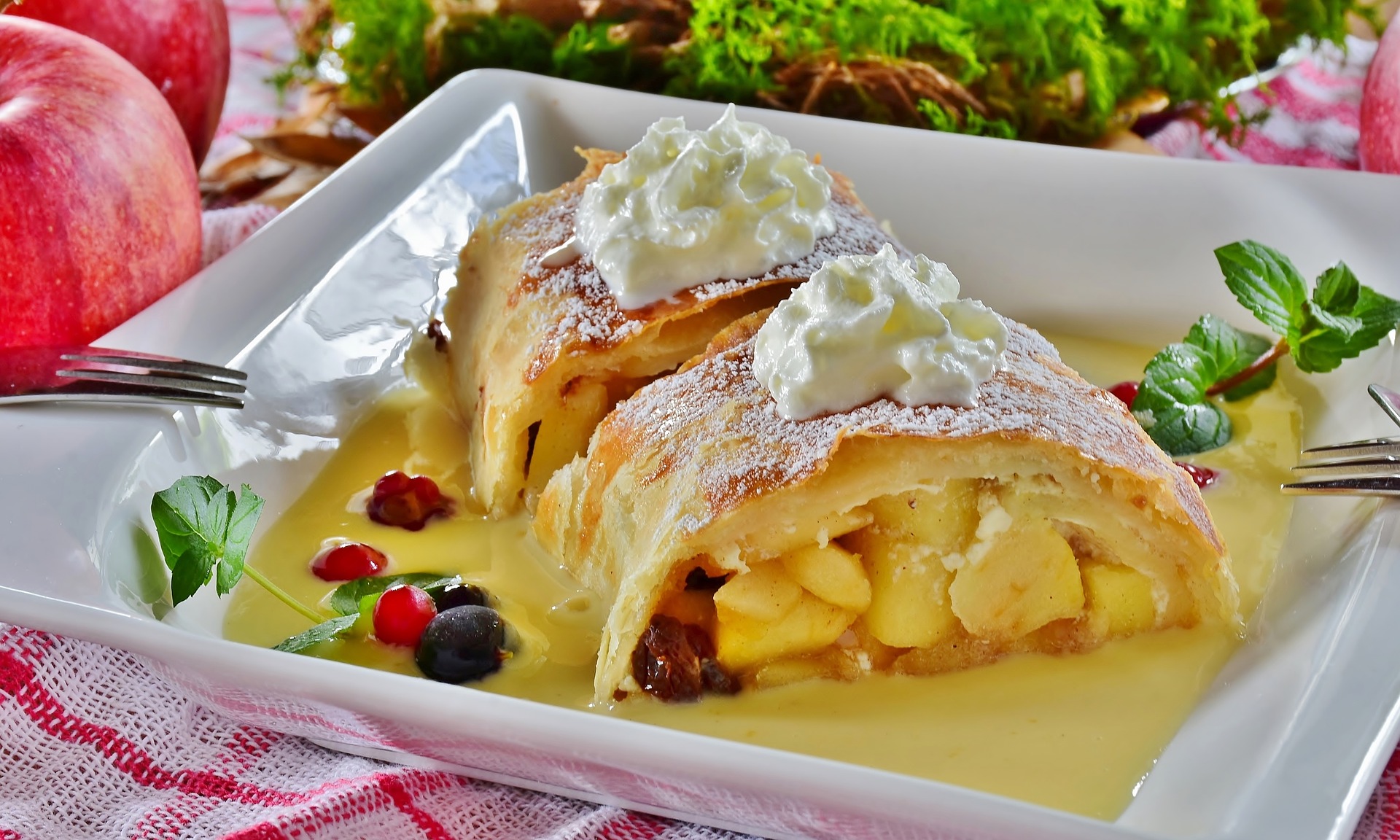 Tiroler Grostl – is probably the most famous dish to try in Tyrol. It's made with fried meat and potatoes and topped with an egg.
Strudel – hit café Kroll for the most amazing variety of strudels. This is where I had the best strudel that I tried in all of Austria — strudel with plums and poppy seeds and it was unreal.
Ludwig – a more modern restaurant serving fantastic burgers – this place is a must visit.
Markthalle – for fresh produce, a relaxed drink and a taste of local life, visit Markthalle on the banks of the Inn river.  The market stalls are a combination of farmer's market and food shops and offer delicacies from around the world. A true haven for foodies!
Munding – Tirol's oldest Konditorei-Café since 1803
Some tips for visiting Innsbruck: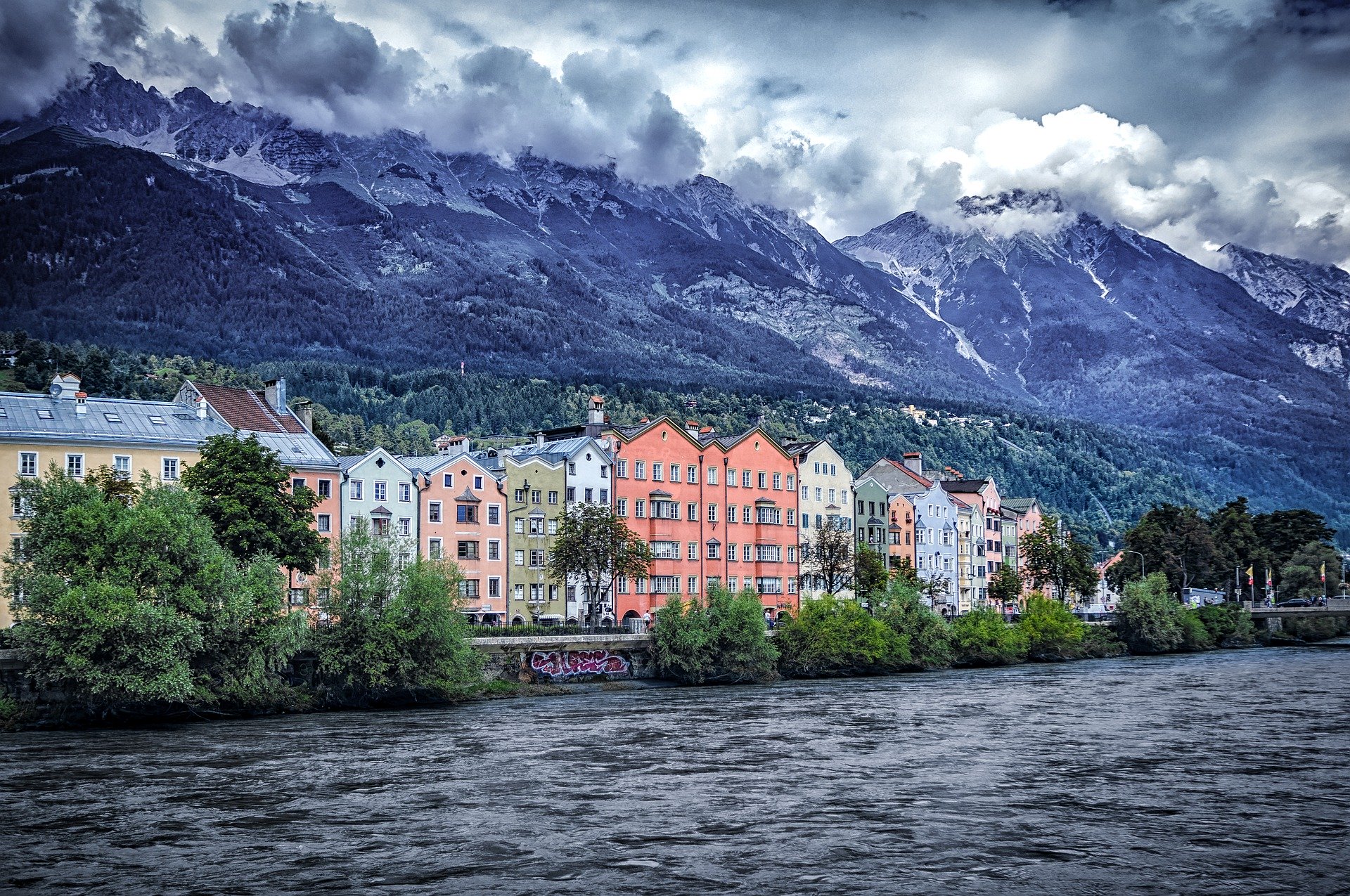 Buy an Innsbruck Card – if you're planning on visiting lots of places it makes sense to buy one as it offers a host of benefits, including free entry into museums, a return trip on the cable car, free public transport, free travel on the hop-on hop-off bus and the shuttle to Swarovski Crystal Worlds, amongst others. Even if you're only planning to go to the top of the mountain, it will still be worth it, as the trip itself will set you back 38 euros. They can be bought online and are available in 24, 48 and 78-hour denominations, so see what will work best for you.
Visit the tourist office – I've found that a visit to the tourist office is usually the best place to learn about all the new, and especially the seasonal events, that are happening in the city. They'll be able to answer any questions you may have and may even share some insider tips that you won't find online. You'll also usually be able to pick up tickets to different attractions and public transport, with the added benefit of knowing that they're legitimate.
If you need more help on how to plan a perfect trip without going crazy, you can check my planning guide here: https://www.travellingwithdiana.com/exact-steps-on-how-to-plan-a-perfect-trip-from-start-to-finish/
Well, there you have it! I've found that Innsbruck is not a place to rush around checking places off your list – but rather that it's a charming old city that needs to be savoured. Give yourself time to soak in the atmosphere, explore the quaint alleys and spend some time in nature. Summer or winter, this slice of paradise has so much to offer the visitor. I hope you enjoy your time there and, as always, if you have any questions, let me know!
This post was written by Diana of Travelling with Diana. She's a Travel Blogger, busy exploring our beautiful world and building her home after moving from Russia to Bulgaria. She shares travel guides and tips to inspire you to travel more so that you, too, can go out there and discover new places, connect with people, create valuable memories, and learn to navigate the world on your own. You can read and learn more here: https://www.travellingwithdiana.com/
Source link A Couple For The Road