London is rife with traditional as well as modern pubs and bars, from the scenes of Soho to Jack the Ripper's favorite haunts. The best pubs in London, however, may not be the ones you think of as classical, great, British pubs. Quirky? Yes. Off-center? Sure. No matter where you go in London, there are some of the top pubs in Europe to make you feel right at home.
Prohibition meets modern class at this New York style Soho drink stop. Located quietly and quaintly above Social Eating House, make your way there during the day for a relaxed vibe (although reservations, any time of day, are advised!), or pop in at night to take in the ambiance. Their unique cheekiness can be seen in their décor as well as their menu. Find the brass door-knocker appropriately shaped into a blindfolded pig, and settle into a leather banquette with a Bulleit Rye or a Vitamin C Vesper – just to make your habit seem healthy for a drink or two!
Address:
58 Poland Street, London W1F 7NR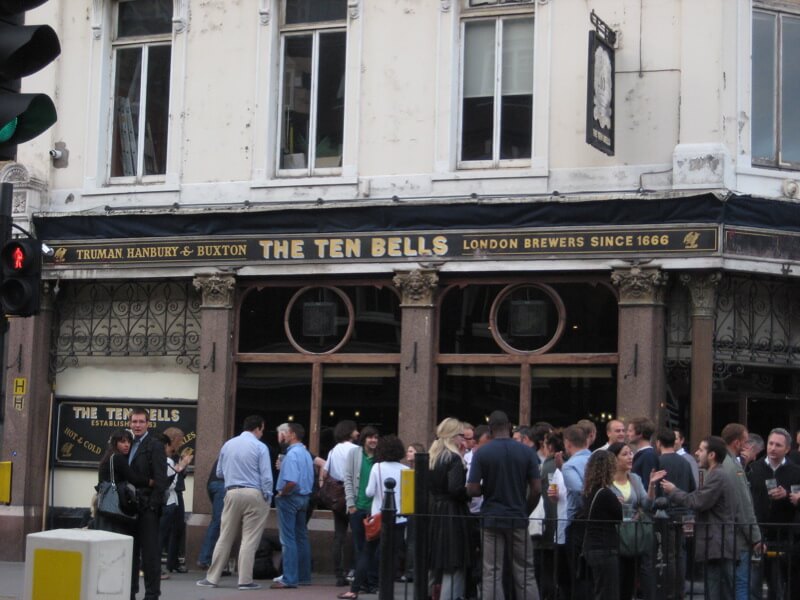 A personal favorite, the Ten Bells sits as an antiquity – and for good reason. Conjure up the spirit of Jack the Ripper with a few spirits of your own, known for one of the locations where he met his ill-fated victims. The friendly staff and tasty Pimms cocktails mix well with the location, directly across from the lively Old Spitalfields Market. Take your drink outside and watch the city walk by, and make some new friends in the process. The staff combines with the history and atmosphere to create one of the best pubs in London.
Address:
84 Commercial St, Spitalfields, London E1 6LY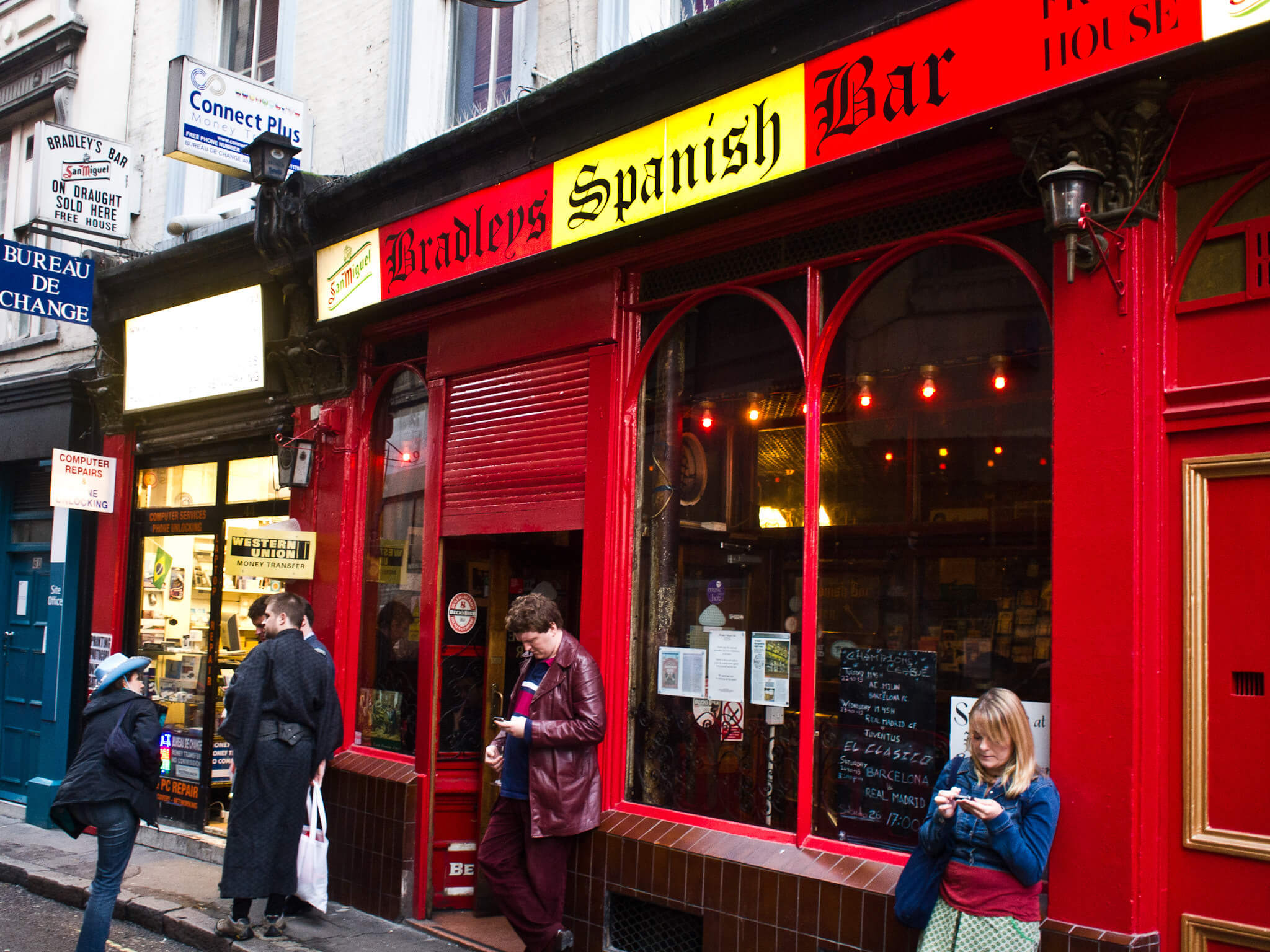 When not in Spain, let Bradley's bring the Spanish vibe to you! This low-key London pub is perfect for a rainy day when only a glass of wine and a song from the jukebox will do. Drinks are well priced and the atmosphere is enhanced by the local customers who spill out into the streets for good cocktails and conversation. Visit Bradley's for classic music, a glass of Spanish wine, and a laid-back atmosphere as the sun sets.
Address:
44 Hanway St, Fitzrovia, London W1T 1UT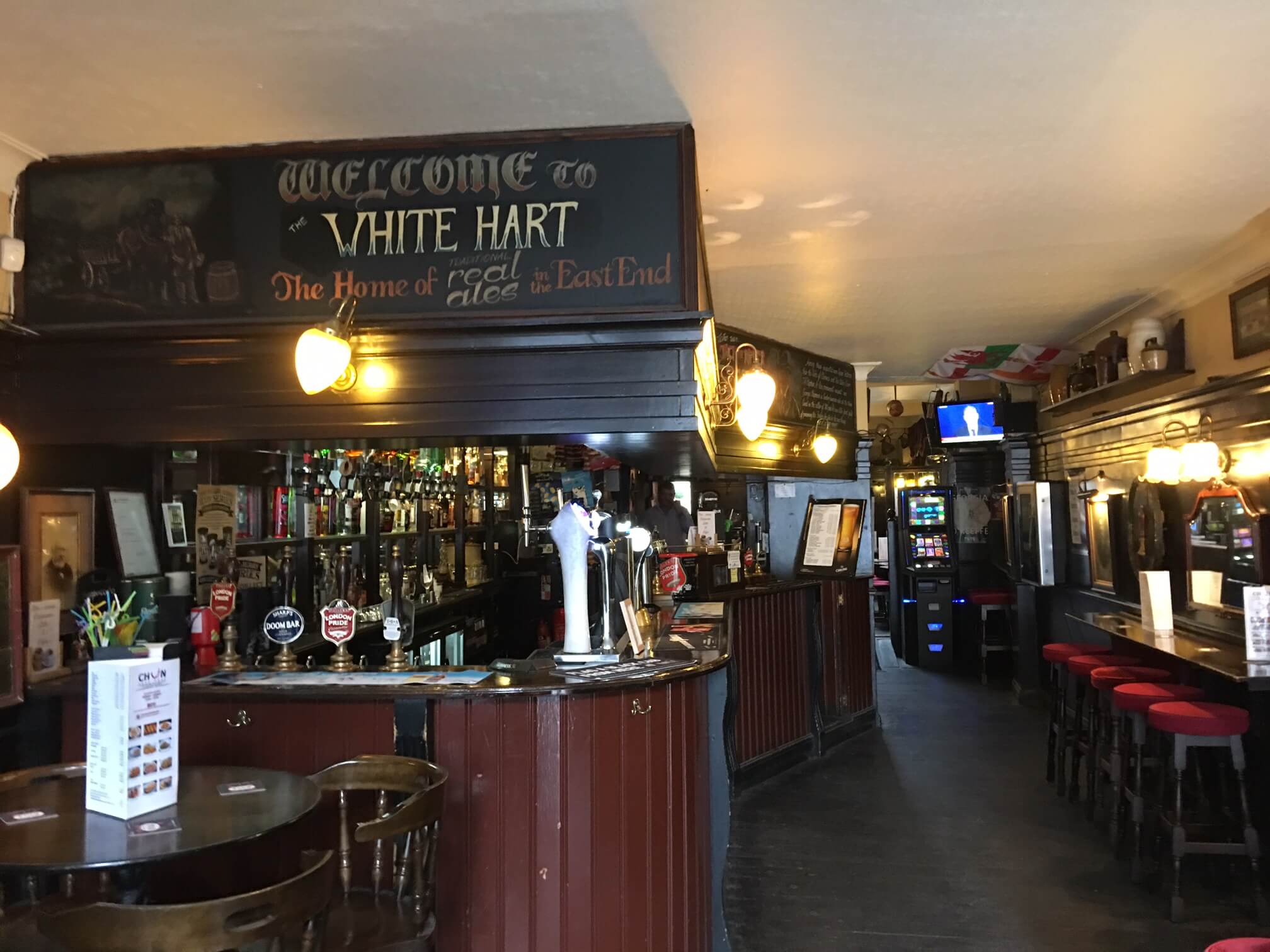 Another Ripper reference sits quietly on White Chapel High Street, just east of central London, with excellent food and a laid-back atmosphere that appeals to locals and tourists alike. Conveniently located across the street from the Aldgate East tube stop, the White Hart Pub is an ideal spot to grab a quiet drink and have a long conversation with your friends, or anyone else who happens to pop in!
Address:
89 Whitechapel High St, London E1 7RA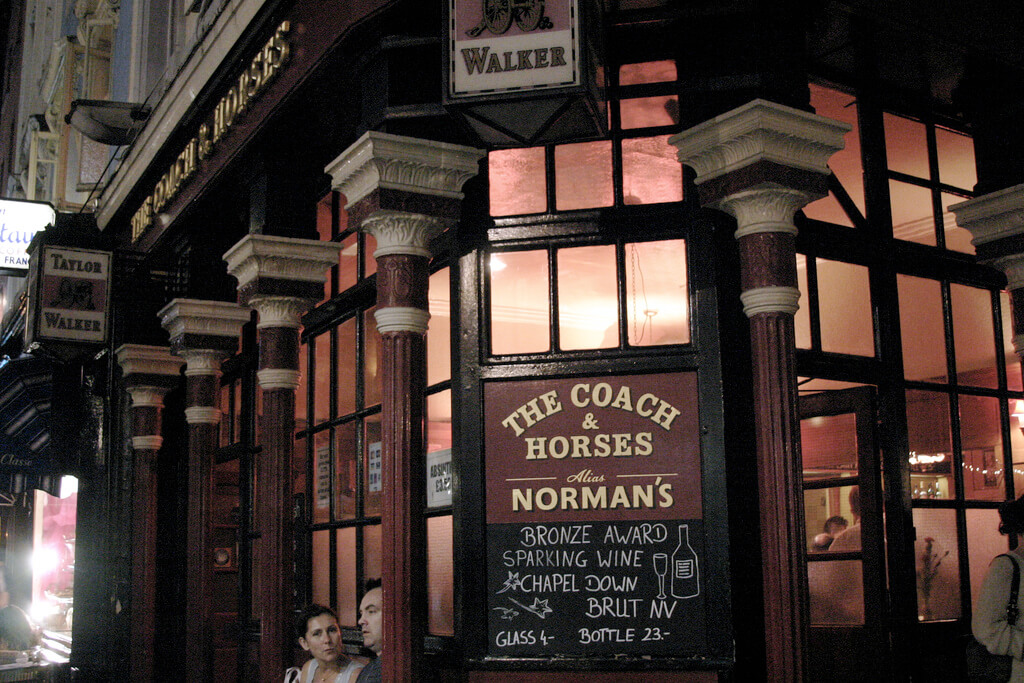 Another one of London's old-school pubs in Soho, Coach & Horses is a great place to toss back a pint where the stained glass windows and well-worn carpet create a story onto themselves. Take a Wednesday or Saturday night to visit this classic pub for their piano sing-along and get into the spirit (and the spirits!) with the crowd, known for their classic cockney renditions as well as a more modern play list. Grab a Fuller's or a Hopspur and join in!
Address:
29 Greek St, Soho, London W1D 5DH, UK
Put the keys up and grab a cab to the Cross Keys for a low-key afternoon pint. A traditionally British pub, relax and lift a glass outside while the greenery and glow of the sunset light up the night. As one of the quaint antiquities that defines classic London tap rooms, its all about that homey feel you search for at the end of the day. Try a pint from Brodie's, a classic local London brewery. Have a bite or two while you're there as well; the Doorstep Sandwich is a local favorite.
Address:
31 Endell Street, Covent Garden, London, WC2H 9BA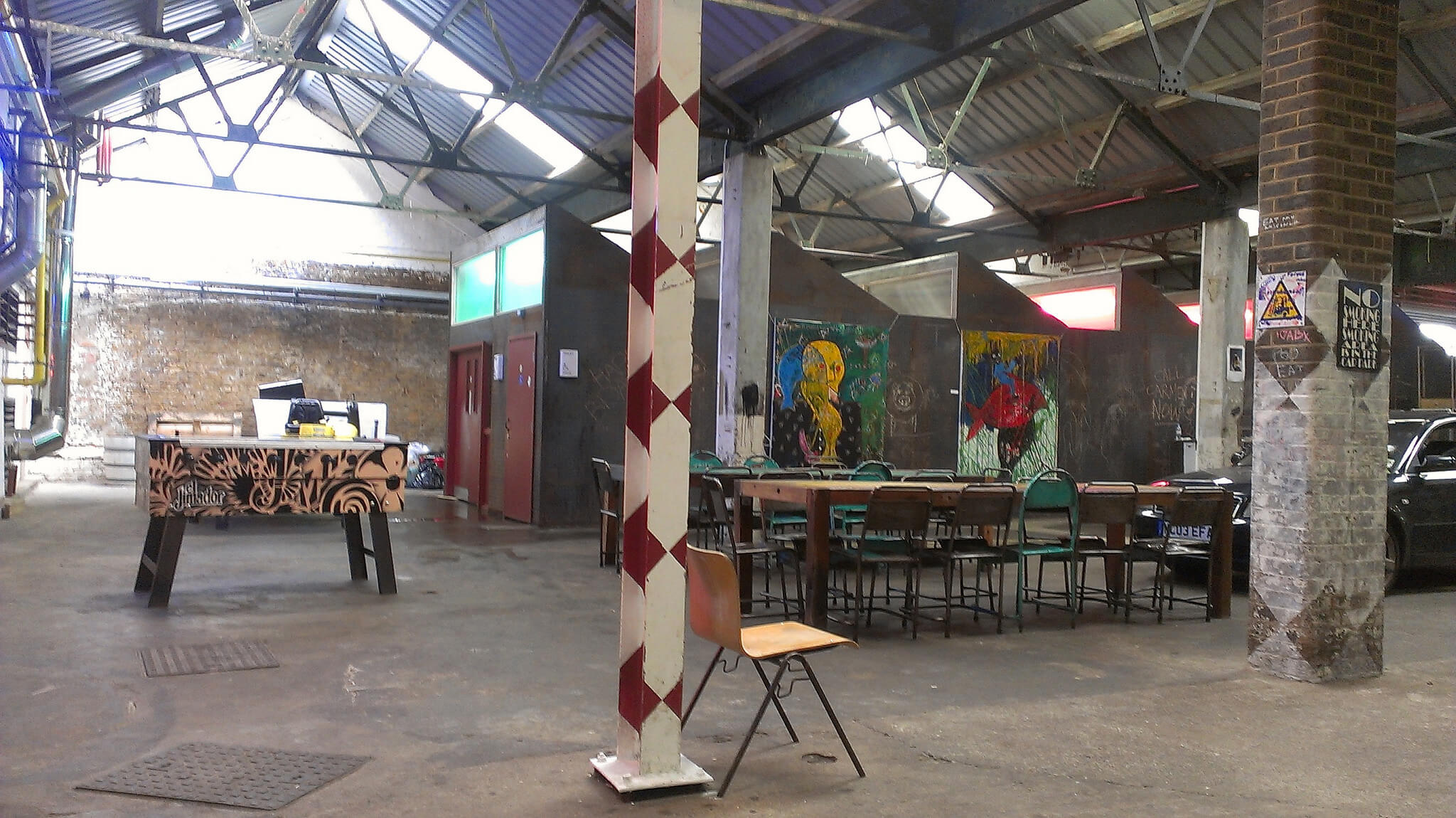 Bring your inner kid and grab a stick of chalk at this unique spot in Bermondsey, where you can write on the walls while hoisting your favorite pint. In addition to the whimsical vibe, food trucks frequent the establishment for late night revelers looking to eat as well as imbibe. Originally started as a hard-to-find pop-up pub, the Doodle Bar has evolved into a hip and chill every-day spot for the locals. Try their signature beer, an aptly named Doodle's Pale Ale. Get to the bar in the evening for a chiller vibe, before the larger crowds grab a spot and start chalking it up!
Address:
60 Druid St, London SE1 2EZ, UK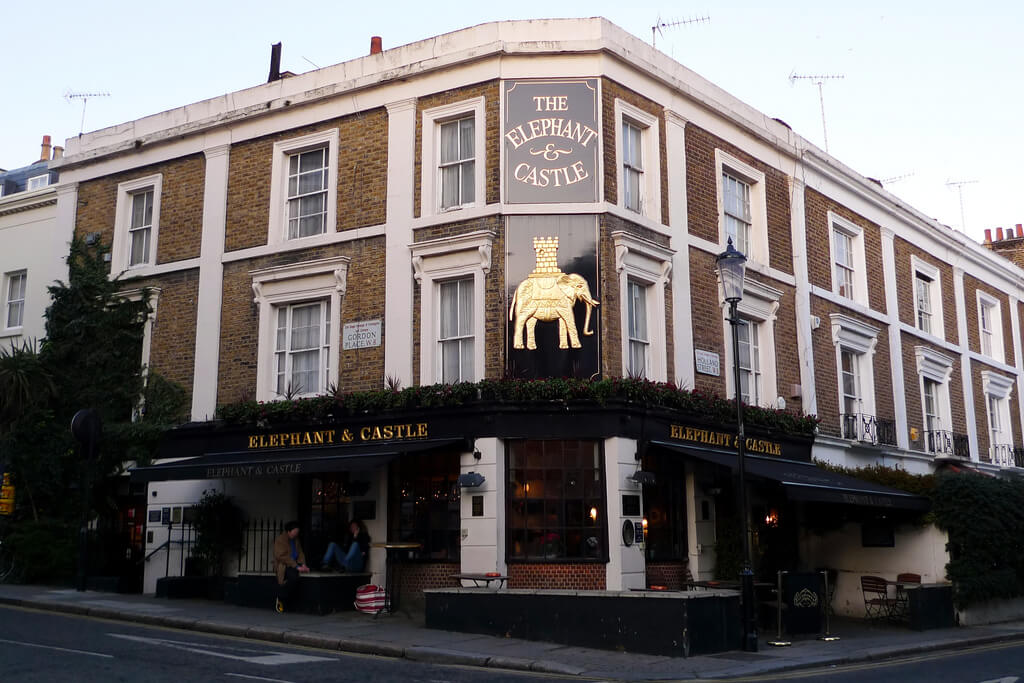 This pub puts the the hip in what's happening and not necessarily the hipster. A trendy spot that's been courted by the city after a rough and tumble history, the Elephant stands as a testament to how the past can bring the future into the forefront. It's not only craft beer that lines their bar; Heineken and Amstel mingle nicely with local IPA's and great crowds.
Address:
119 Newington Causeway, London SE1 6BN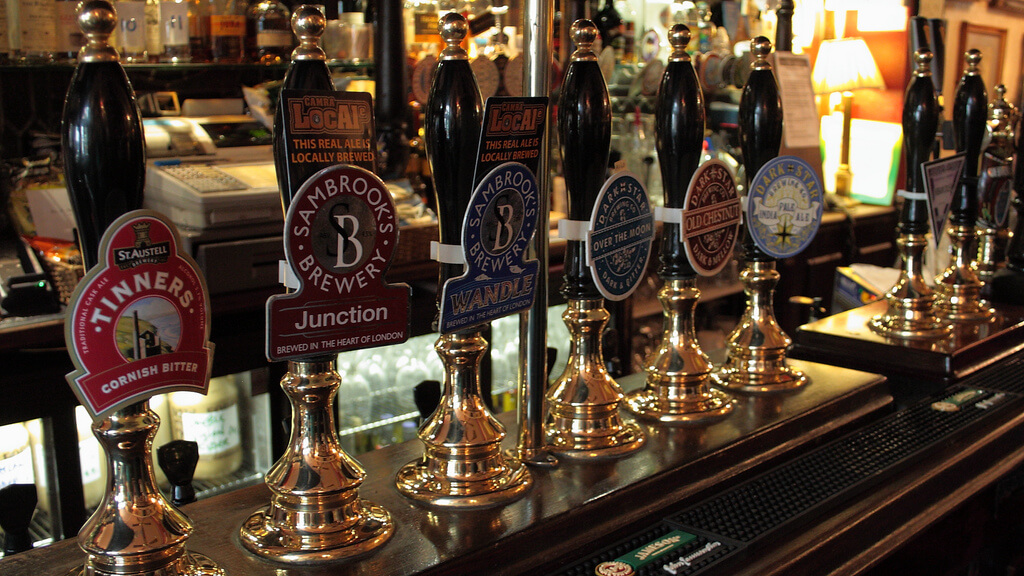 No need to go to church on Sunday, just visit the Harp for a communion with stained-glass windows and a bit of the spirit. A great spot for beer-o-philes and pub aficionados alike, Harp is a small bar with a lot of traditional flare. Another favorite among locals, it's rightfully been named pub of the year. Take a mill around Harp when you find yourself in central London and toss back a pint of any one of their rotating brews.
Address:
47 Chandos Pl, London WC2N 4HS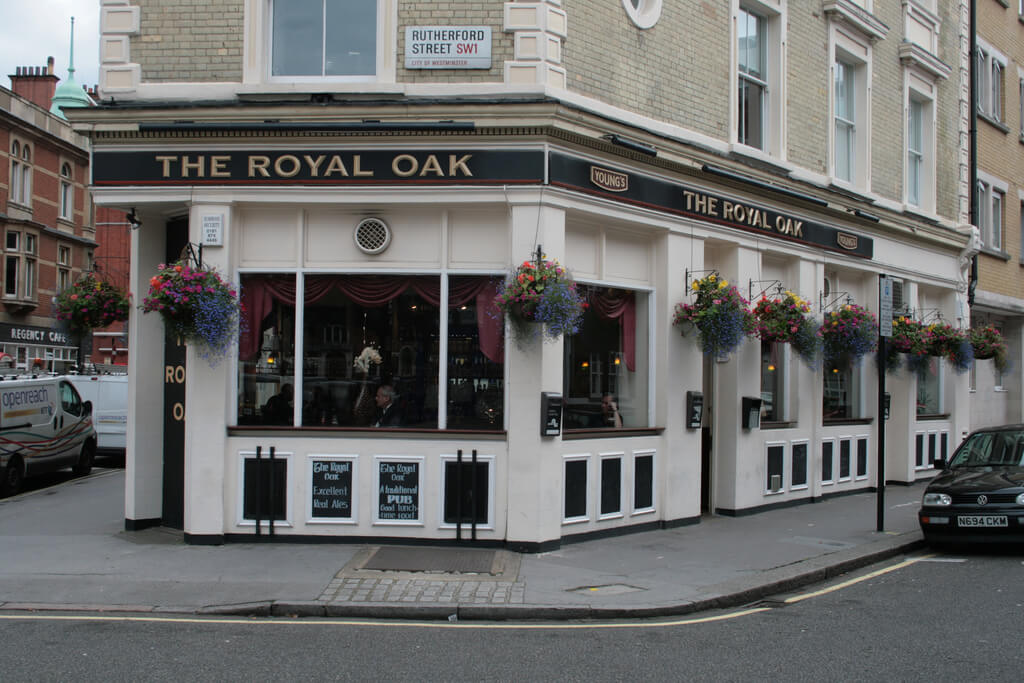 The Royal Oak is where history meets a modern tavern. Voted one of the best places to drink a beer, this pub espouses Chaucer's spirit with it's homey feel and warm yet up-to-date character. A nice mix of the old school and the moving tone of London, venture in and ask for a Cask Mild and enjoy your evening, you won't be disappointed.
Address:
44 Tabard Street, Borough, London, SE1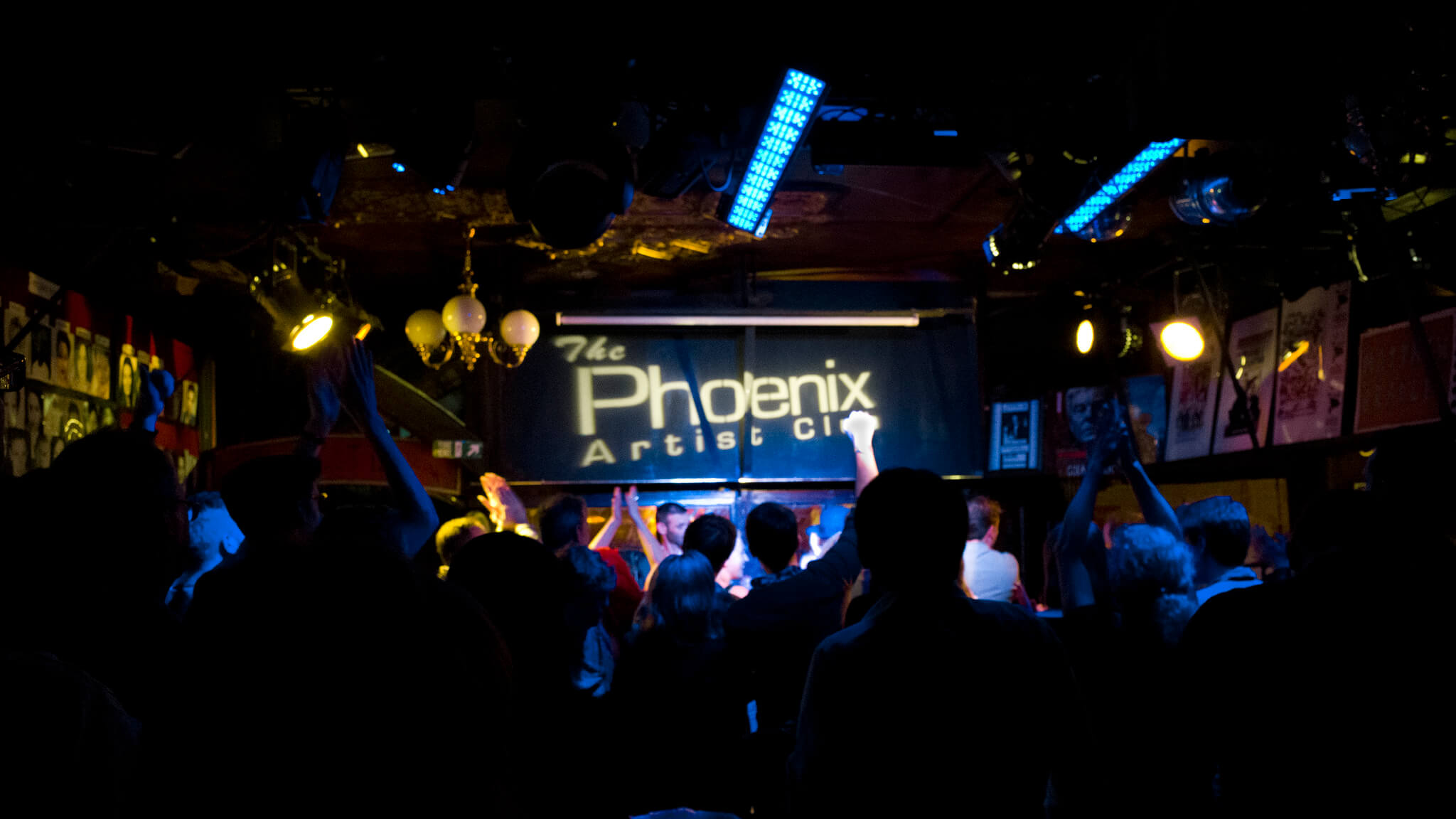 Another one of our personal favorites for a late night plug, the Phoenix Artist Club serves up a very unique (and, of course, artsy) vibe. From the congenial bartenders, to the thespian memorabilia and the secluded back room where some of the most famous theatre greats frequented (and still do), it's like stepping back in time – while present in the ethereal, low-lighted moment. The caveat to this establishment is that you have to be a member, available for about 70 Pounds per year. That is, unless you have a ticket stub from any one of the unforgettable London theatres. We chose Phantom of the Opera for our last visit in the West End and topped it off with the Phoenix… well worth the price of admission in every sense of the word!
Address:
1 Phoenix St, London WC2H 8BU
London is the quintessential and classic city for some of the best pubs in the world, make sure to venture out and find your favorite!
Source link A Couple For The Road