Did you add "eating" in your New York itinerary? From the famous pizzas and bagels, up to some of the local favorites like there's plenty of food that will keep you occupied when you're in the Big Apple.
Here is our list of the 10 must-eat dishes in New York guaranteed to fill your cravings and will keep you coming back for more:
The Chicken Parmigiana, or the Chicken Parm for short, has become an all-time New York City dish for a reason. It exudes delicacy and sophistication, along with a flavorful, gooey, and deep-fried excess.
For the best chicken parm, check out Emilio's Ballato, a campy red-sauce joint, downtown.
This is a melty sandwich that contains a combo of rye bread, sauerkraut, corned beef, Swiss cheese, and Russian dressing.
It is said that it was invented back in 1914 by Arnold Reuben, the owner of Manhattan's Reuben Delicatessen when an out-of-work actress at that time wanted to eat something new. That was when Arnold made her the Reuben sandwich.
Just like other popular food in the area, it also has several variations like the grouper Reuben, Montreal Reuben, Reuben egg rolls, Rachel sandwich, and Montreal Reuben. Savory and satisfying to the core, this dish has become a staple in the New York cuisine.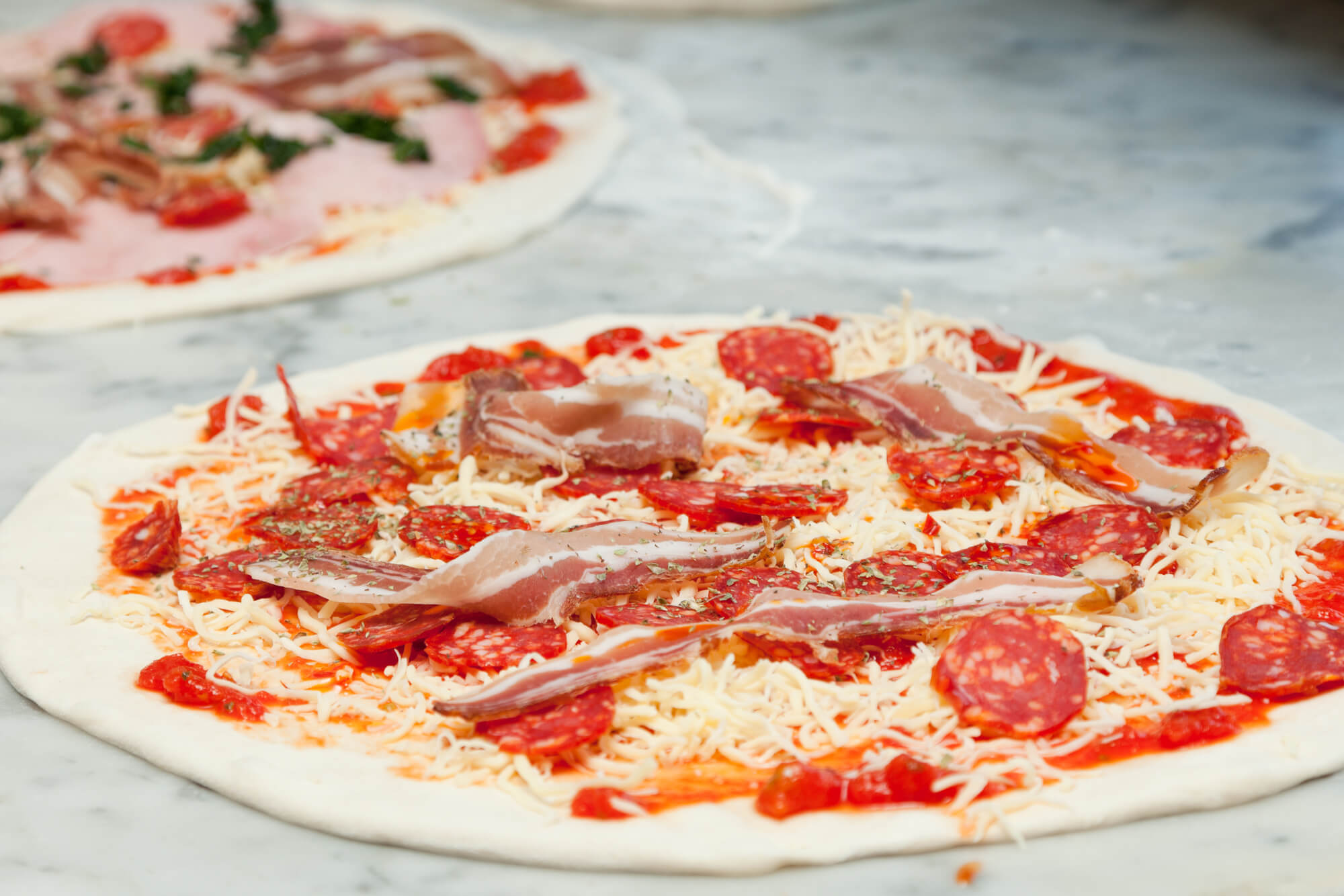 New York is actually known to be the home of the best pizzas in the city, one of them is the Sicilian Pizza. This style of pizza was first brought by Sicilian immigrants to the United States.
Most of us know that Sicilian as an extra-thick, square pie that's topped with Mozarella cheese and tomato sauce. It actually has two variations-  the first one originated in Sicily, Italy, while the other that has evolved in the Big Apple and the whole US.
The falafel, also known as friend chicken pea fritters, is a favorite among locals who love to eat Middle Eastern dishes alongside pita, tahini, and fresh vegetables.
New York's oldest falafel restaurant is Mamoun's Falafel, first established in 1971. Today, it's one of the best places that you could go to if you want to scour exotic eats.
The lobster roll is probably the most highbrow sandwich to be introduced on the East Coast. The ideal lobster roll should have a lobster that's substantial (not shredded like a canned tuna.) The mayo gentle, and buns should be hefty enough to serve the dish.
The restaurants that serve the best lobster rolls in NYC are Greenpoint Fish & Lobster Co. and Red Hook Lobster Pound.
Crunchy and golden brown on the outside, flavorful and moist on the inside! Fried chicken has been one of the US' greatest contribution to the world of gastronomy!
In New York, you'd find a wide array of hipster casual joints, Filipino and Taiwanese restaurants, South East Asian cafes, and soul food spots that offer you a wide array of permutations.
Be warned- once you get a true taste of the New York cheesecake, you'll find that imitations across the globe couldn't compare to it.
The best spot you can taste New York's most flavorful dessert is in Junior's, where they serve fresh fruit, homemade purees, and creamy fillings with sponge cake bottoms.
Another New York signature sandwich, Pastrami on Rye is a staple among Jewish delis. Made up of delicate pastrami slices that are put on top of rye bread, and filled with creamy mustard, and on the side, it is accompanied by kosher dill pickles.
The dish is first invented back in 1888 by Sussman Volk, Lithuanian immigrant, and the owner of one of the first delis in New York. Today, if you're scouring for the best place to grab a pastrami on rye sandwich, visit Katz's Delicatessen. This is definitely a must-eat if you're in NYC.
The famous black and white cookie are made up of a cake base with half vanilla, and a half- chocolate frosting.
This is considered as another delicious American staple. For generations, the best place to get the best black and white cookies are Zabar's.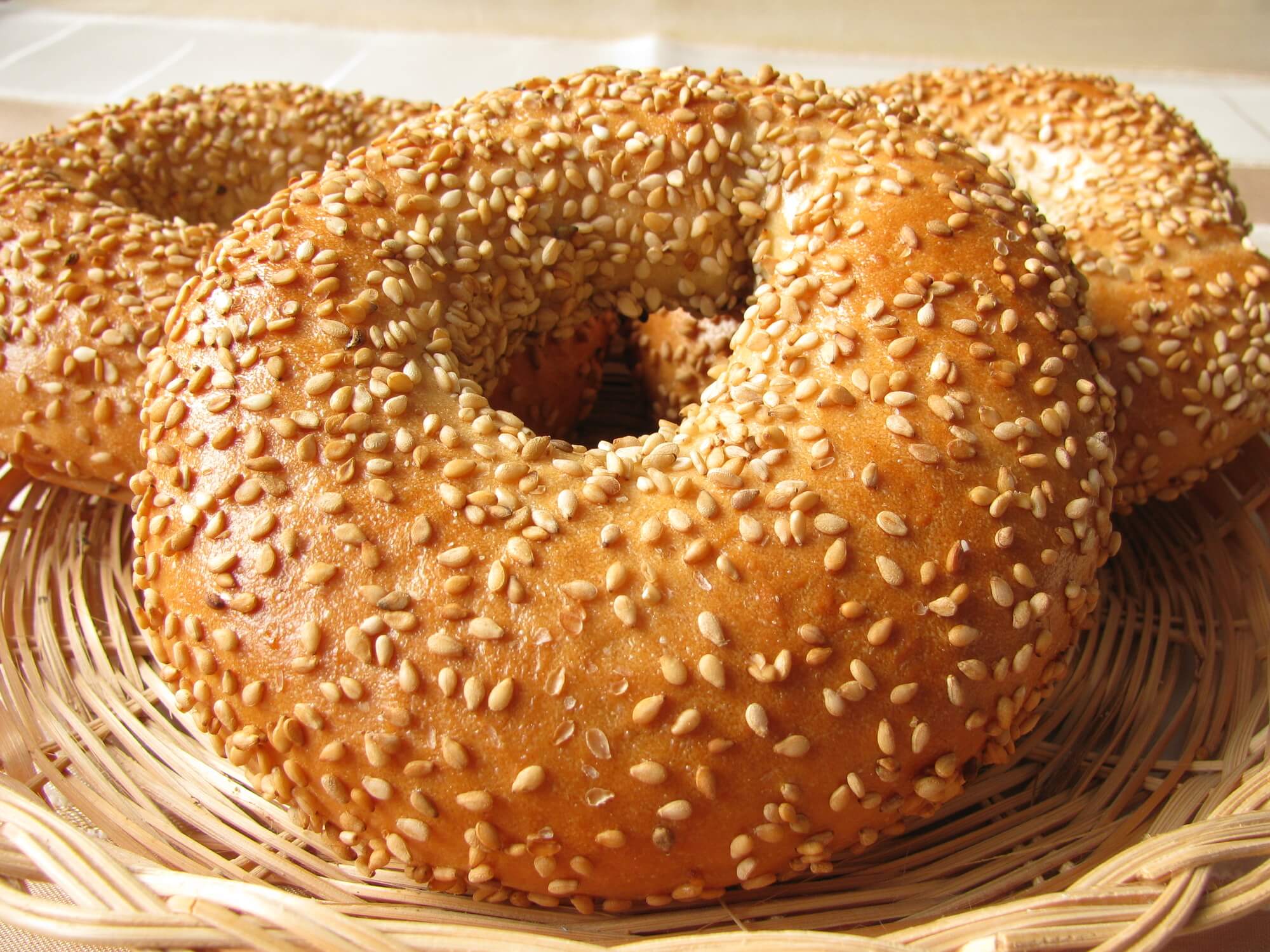 Of course, our list wouldn't be complete without the famous New York Bagel. Carb connoisseurs from the globe travel to Big Apple just to get a taste of it.
You can get yours on the classic Russ & Daughters. This appetizing shop is already 103 years old, and up to this day, it serves one of the best bagels in the city, with all the traditional toppings (cream cheeses, smoked fish- you name it!)
If you're planning a trip to NYC, make sure that you treat yourself to one of the best delicacies the city has to offer. Trust us, it will be well worth it! Also, check out the luggage sets for your trip here.
Source link A Couple For The Road