Key West is a little corner of Florida that transports you to the islands. We may not be out of the country, but it does feel like we're vacationing in the Caribbean.
It makes sense considering Key West is closer to Cuba than the US mainland.
This was our third visit to The Florida Keys, and now that we've thoroughly explored it, we feel confident sharing the very best things to do in Key West and beyond.
This isn't just a list of the usual Mallory Square and Jimmy Buffets experiences, we take you out to nature and share hidden gems too. Enjoy!
Best Things to do in Key West
1. Honest Eco Key West Tour
This is the most impressive tour we've ever taken in the United States.
Billy Litnmer founded Honest Eco Tours with a vision of sustainability. We designed and created the first electric catamaran of its kind in the United States and takes passengers out on the trip of a lifetime.
Our day began with handing out reusable water bottles for each passenger to fill up at their leisure and a helping of fresh fruit.
As we made our way out to the open seas, we were shown a map of where we'd be going and what we'd be doing.
2. Dolphin Watching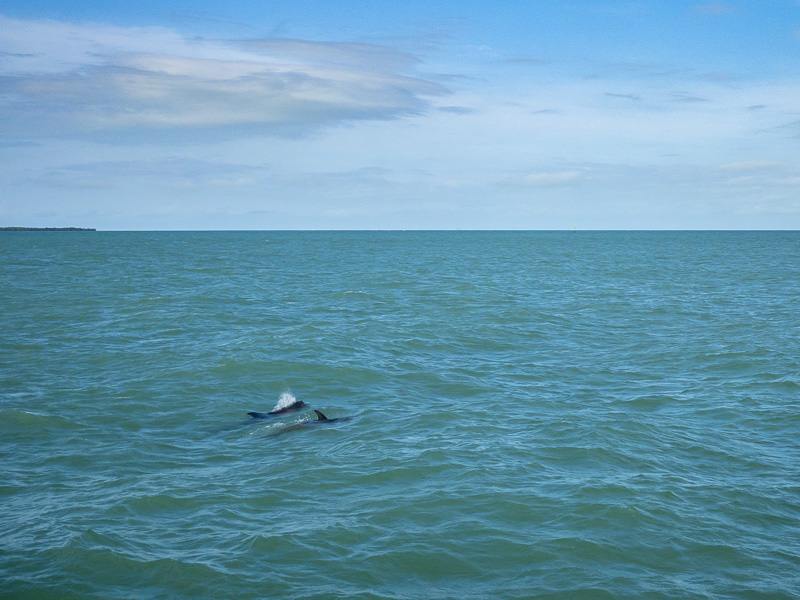 The tour starts with dolphin watching.
Captain Billy has a keen eye for spotting dolphins and we watched them from a safe distance for 30 minutes before moving on to our kayaking destination.
200 bottlenose dolphins live in the warm waters off the Florida Keys, and having never been fed or trained, it is the perfect way to watch dolphins swim and play in their natural habitat.
We never tire of seeing dolphins in the wild.
3. Sea Kayaking
The day continued with Sea Kayaking through the Key West Wildlife Refuge. This is one of the oldest wildlife refuges in the country established by Teddy Roosevelt in 1908.
It's a beautiful place to paddle through calm waters watching cormorants, frigate birds, pelicans, and herons fly from the trees.
We paddled through tiny openings of mangrove forests to enter into an entirely new ecosystem of quiet coves and still waters.
We saw jellyfish, stingrays, sharks and other fish from our vessels.
4. Snorkeling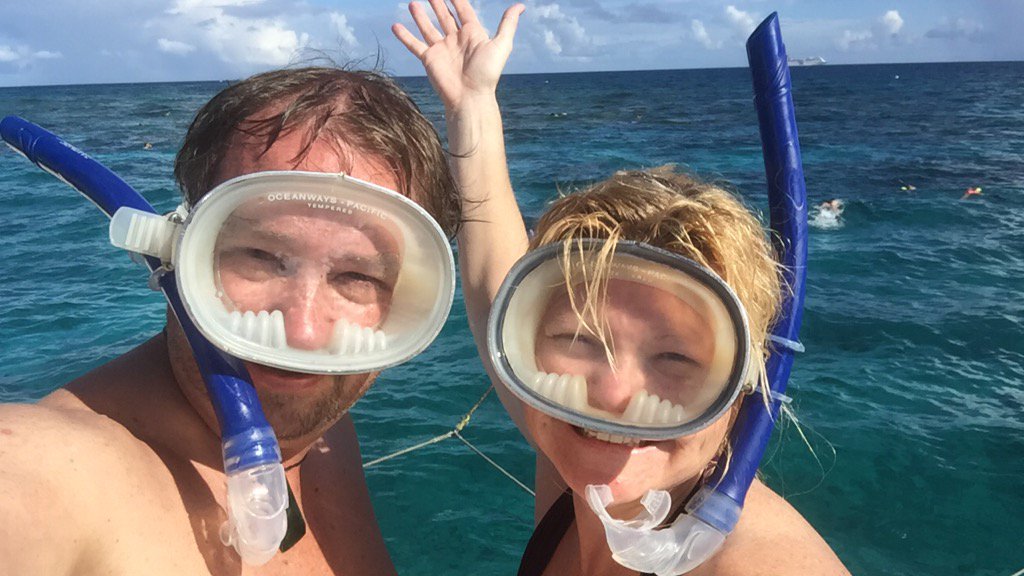 A lot of people go scuba diving in the keys as there are plenty of shipwrecks in the area.
We haven't done scuba diving, but we've been snorkeling in the John Pennekamp State Park twice now.
While John Pennekamp is the only remaining coral reef in the United States, it isn't great.
If you've never been snorkeling before, this might be a good introduction as the waters are calm and shallow but the reef lacks color and life.
You have to hand it to the Florida Keys though, they are working hard to bring the reefs back to life with conservation and planting plenty of shipwrecks to help the coral grow.
With this day on Honest Eco Tours, we had the chance to do most of the best Key West water sports. We highly recommend this tour.
5. Mojito Making Session at Key West First Legal Rum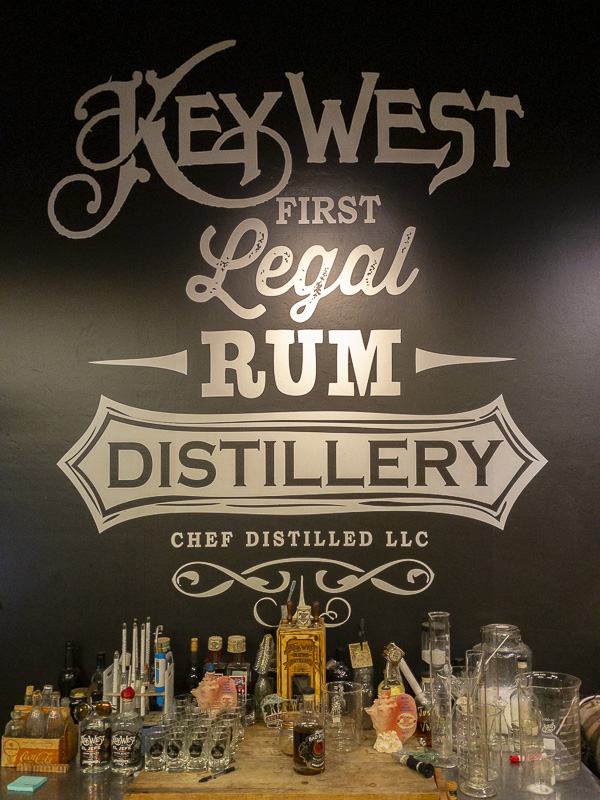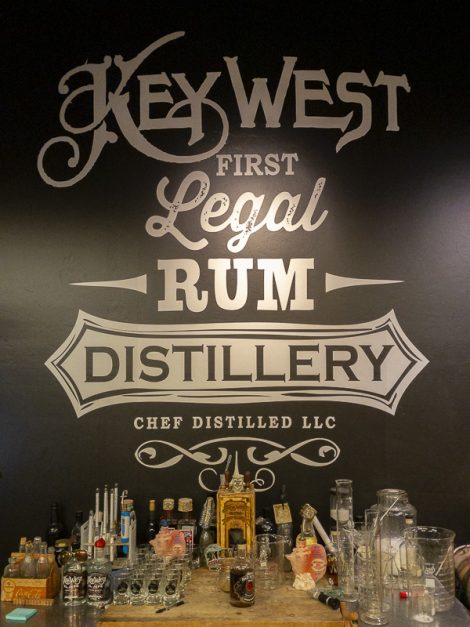 The Key West First Legal Rum Distillery dates back to 1900 when it was Jack's Saloon.
After that, it was turned into a Coca Cola Bottling center and there are plenty of antiques and memorabilia dating back to the turn of the 20th century in this building.
We went to the distillery to make mojitos and it was the most fun we had on the island.
Owner and founder Paul Menta and his wife Crystal are rum aficionados. So much so that they boarded a schooner a few years ago and set sail for Cuba with a boat full of rum.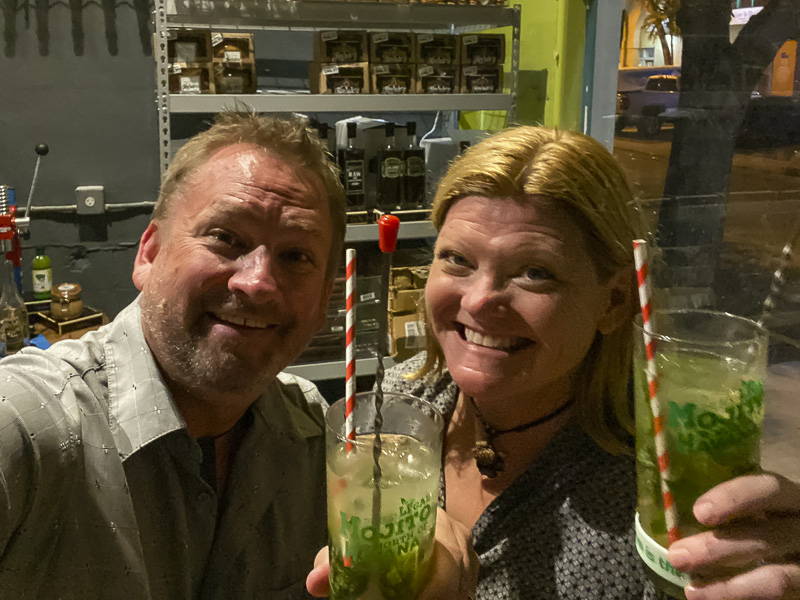 Cuba is known as the best rum makers in the world, so this was a bold move. But they were welcomed with open arms and they even made the Guinness Book of World Records as the first rumrunners that actually brought rum to Cuba. (not the other way around!)
They learned how to make the proper Cuban Mojito and brought their recipe back for everyone to enjoy.
We were in Havana last winter, and we can attest, their mojitos tasted exactly like the classic Cuban Mojito and it will make a rum lover out of you!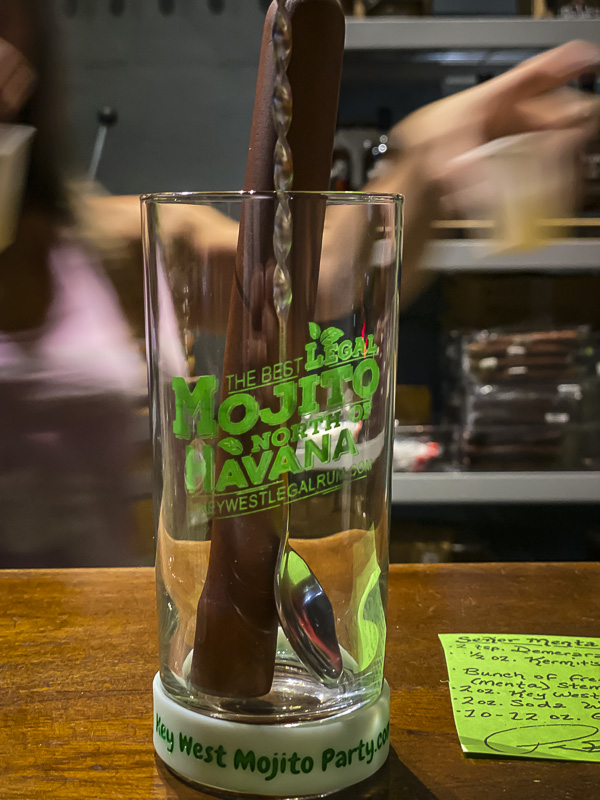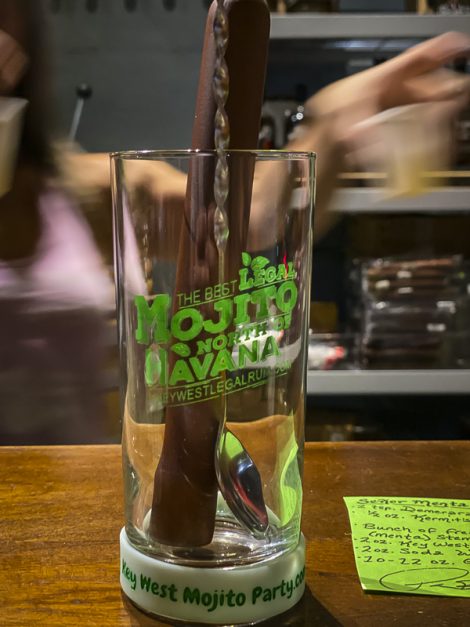 When you book this experience, you get to bring home your glass and tools to make your own mojitos at home.
Make sure you buy a bottle of rum too, it's delicious!
Read their story here. It's a good one!
6. Mallory Glow Tour with Key West Hydrobikes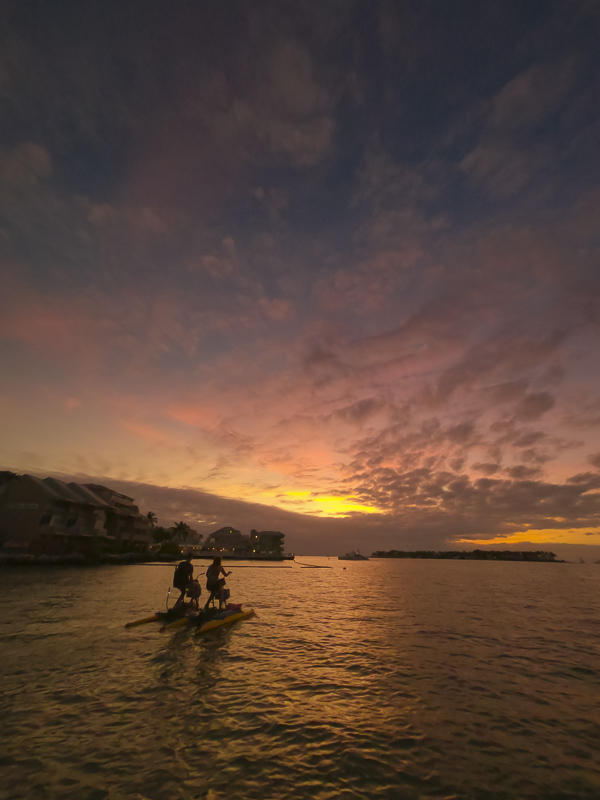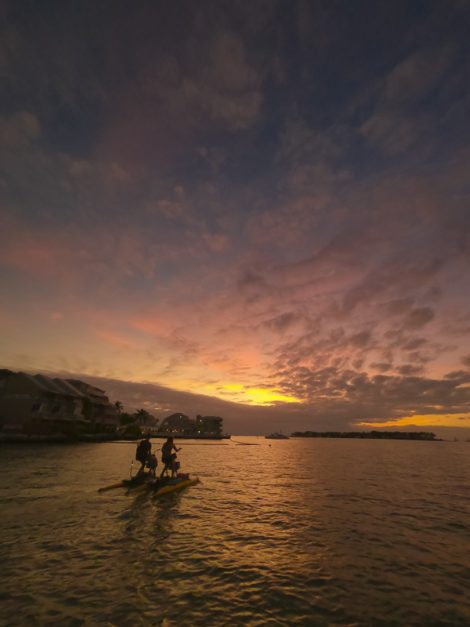 Most people head to Mallory Square for sunset but if you want to see a beautiful sunset book this tour.
The Hydrobikes are a lot of fun to scoot out to Sunset Key just before sunset.
You can bring two drinks with you. The city has an open drink policy so grab a couple of rum cocktails to put into the drink holders.
By the time the sun goes down, you are back near the dock watching the sunset free from crowds and heads in the way.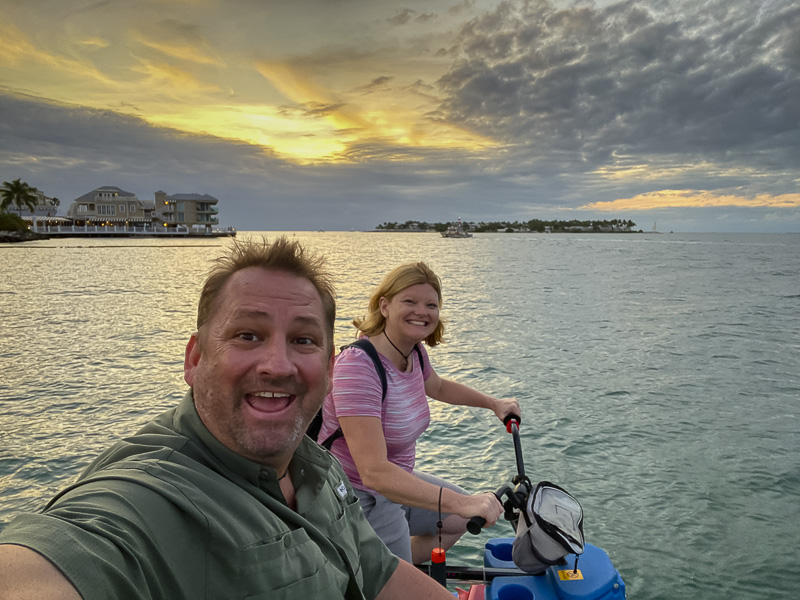 If paddling a waterbike isn't your thing, be sure to hop on one of the many sunset cruises.
There are floating bars, schooners and catamarans that will take you out to watch the stunning sunsets.
7. Photo Stop at the Southernmost Point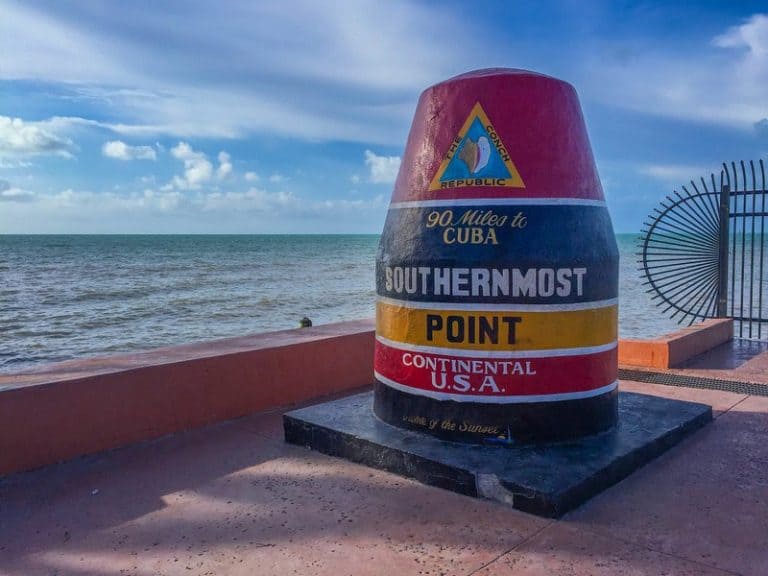 It's probably the most iconic images of Key West and a trip to the island wouldn't be complete without the obligatory selfie at the southernmost point.
The cement marker is located on the southernmost point of the continental US. With colorful painted lines and writings it lets you know just how close you are to Cuba.
8. Dry Tortugas Cruise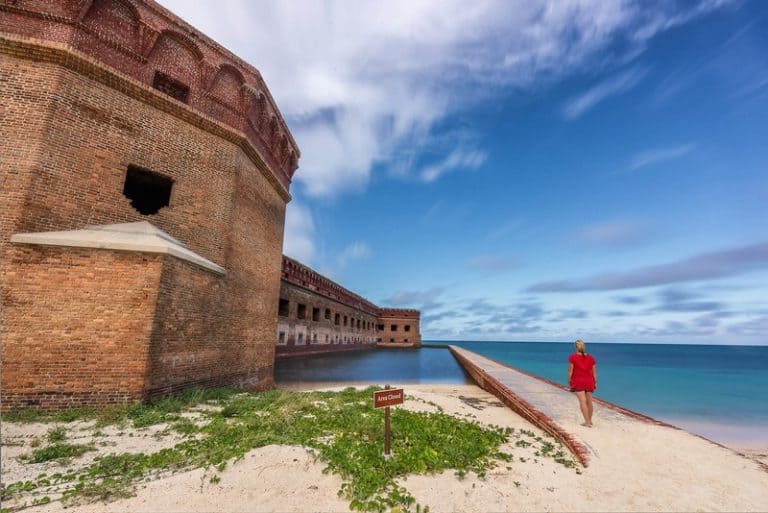 Located 70 miles (113km) off the coast, the Dry Tortugas is one of the most remote national parks in the United States.
The Dry Tortugas was used as a fort between 1845 and 1876. Fort Jefferson was a giant military fort used to defend during the Spanish American War. It takes up almost the entire Garden Key.
You can take a day trip out to explore the island and beautiful sandy beaches and you can even camp overnight on Garden Key.
9. Mallory Square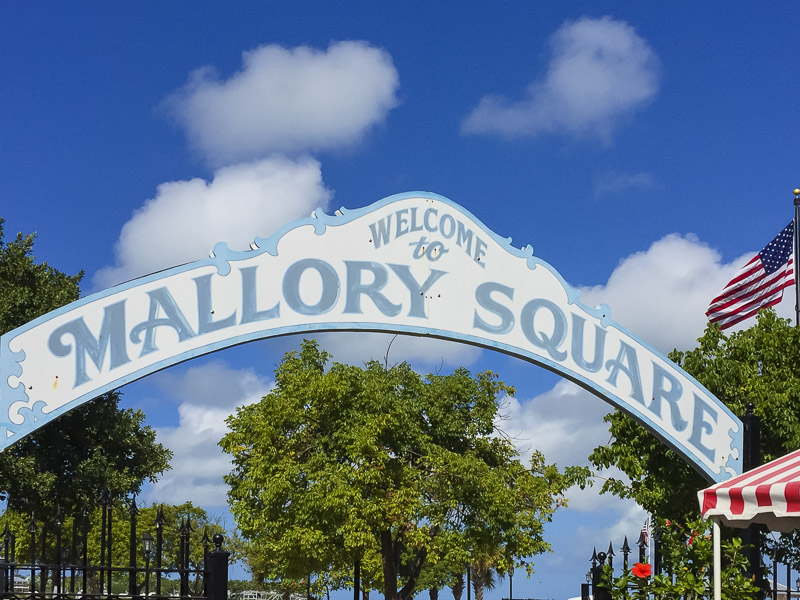 Well, since we've mentioned this a few times, we must recommend Mallory Square. This is the popular place for sunset in Key West.
Each night a sunset celebration takes place overlooking the Harbor from Mallory Square. Street performers put on some dazzling shows as crowds form along the large square.
It's a fun place to hang out, but be sure to bring some small bills or change to tip the performers, they work hard for their money.
Things to see at Mallory Square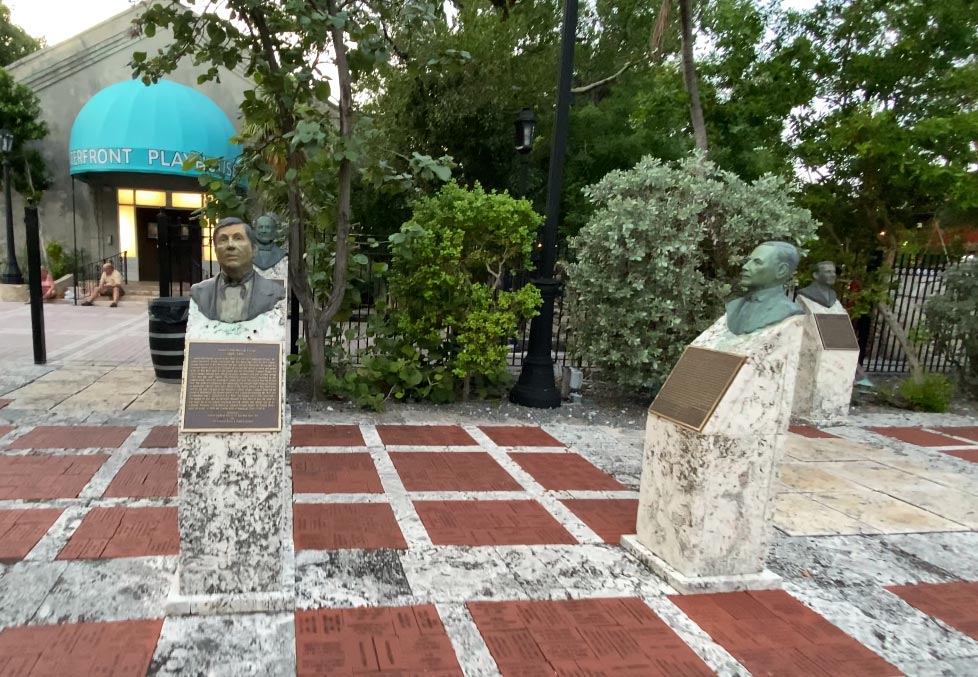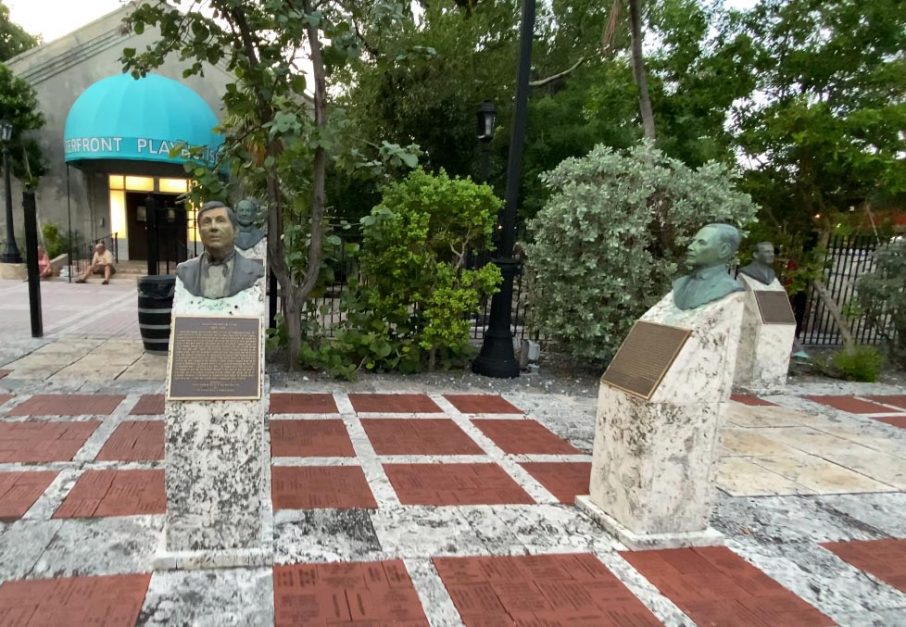 While you are at Mallory Square, there are a few things to see like:
The Maritime Museum
The Waterfront Playhouse
Shipwreck Museums
The memorial sculpture garden is located directly in front paying tribute to famous patrons of the theatre and residents.
Busts include sculptures of Heminway, Truman, Tennessee Williams, and many other important people.
10. Ernest Hemingway Home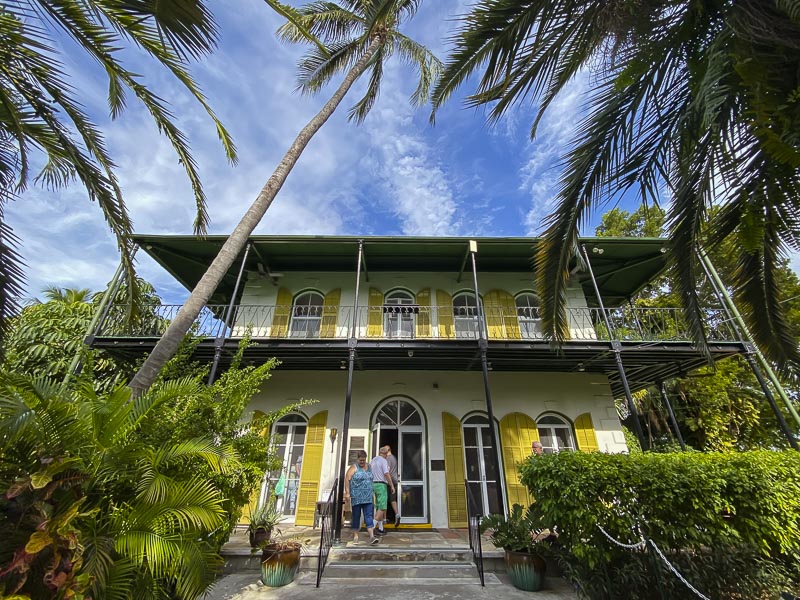 Ernest Hemingway has been everywhere. We've visited his old haunts in Kenya, Cuba, Michigan, Paris, and Pamplona to name a few. And you guessed it, Hemingway lived here too!
From 1931 to 1939 Hemingway called Key West home. It's no wonder he spent so much time in Cuba.
The highlight of visiting the Ernest Hemingway house is spying the Hemmingway cats. They are everywhere and each cat is said to be a descendant of the six-toed cats that Hemmingway had as pets. Check out their paws, they really do have six toes!
11. High Viewpoint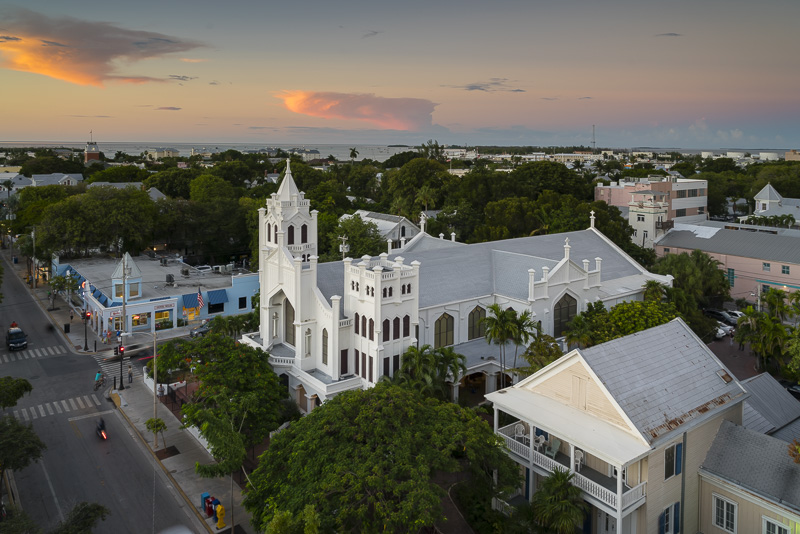 It's fun to get up in the air and see the island from above. Most people walk up the Key West Lighthouse to see the island.
We stayed at the Crown Plaza Concha Hotel that gave us plenty of overhead views too!
12. Butterfly Conservatory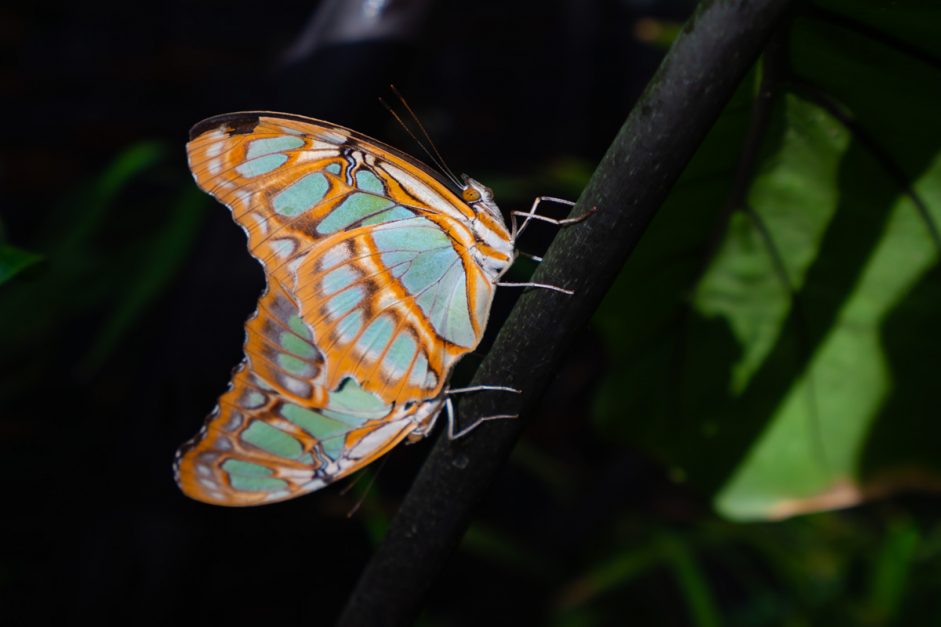 Dave and I have visited many a butterfly conservatory in our lives and when listening to people on our hotel shuttle and our friend Lauren from Justin and Lauren, the butterfly conservatory was a highlight of their trip!
We agree, if you haven't been to one, make sure you go, there is something magical about a butterfly landing on your shoulder.
13. Duval Street Nightlife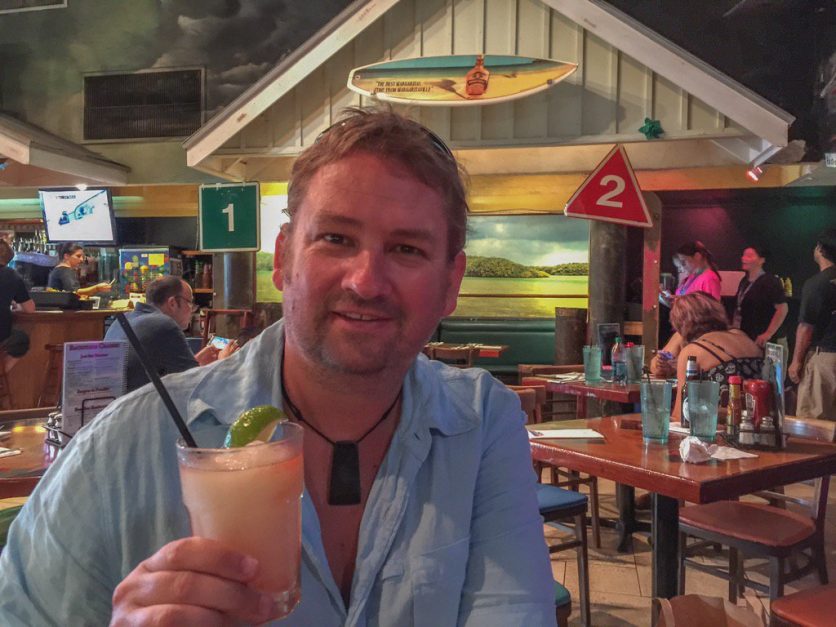 Key West was made for partying. Once the sun goes down, you'll be hard-pressed to find a sober tourist.
Duval Street is the main bar and nightlife street and barhopping is a way of life when visiting the Keys.
From upscale wine bars to dive bars, it has it all. When walking by the many options you'll hear live music blaring from the bars.
That's how we chose where to go, we looked for the more mellow options.
There are the staples like Jimmy Buffet's Margaritaville, (which Dave and I had to visit on our first trip) and the Hard Rock Cafe.
But a few other suggestions are Lucy's Retired Surf Bar, Sloppy Joes, Virgillios, Rick's Café and our personal favorite The Wine O Bar and Lounge.
14. Fantasy Fest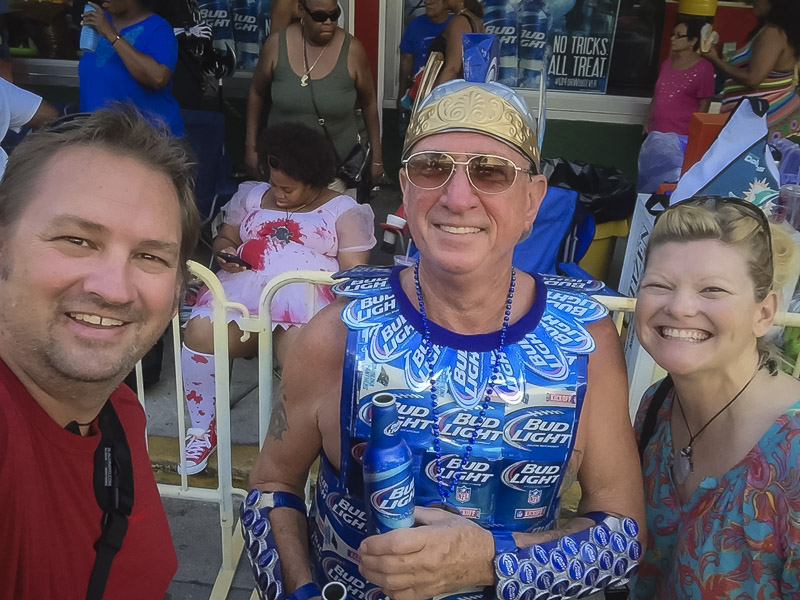 If you want to take partying up a notch, visit Key West at the end of October for Fantasy Fest.
During our first visit here, we drove down and didn't even realize it was going on.
Boy, what a shock we had when we walked into our hotel and saw a lot of pained, naked people walking around.
Fantasy Fest is like Mardi Gras on steroids. People parade down Duval Street nightly showing off their body paint and works of art.
Since it is Key West, there's a lot of alcohol involved too!
15. Key West Roosters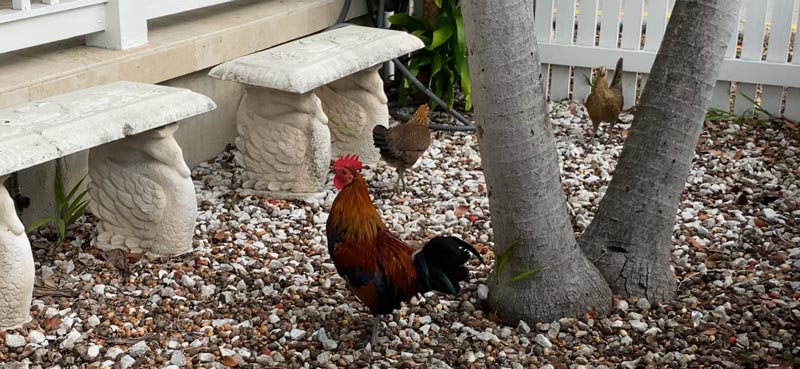 When walking around keep an eye out for the many roosters roaming the streets.
These roosters came from Cuba and were once used for cockfighting. Today they rule the roost and live a life of leisure.
16. Conch Train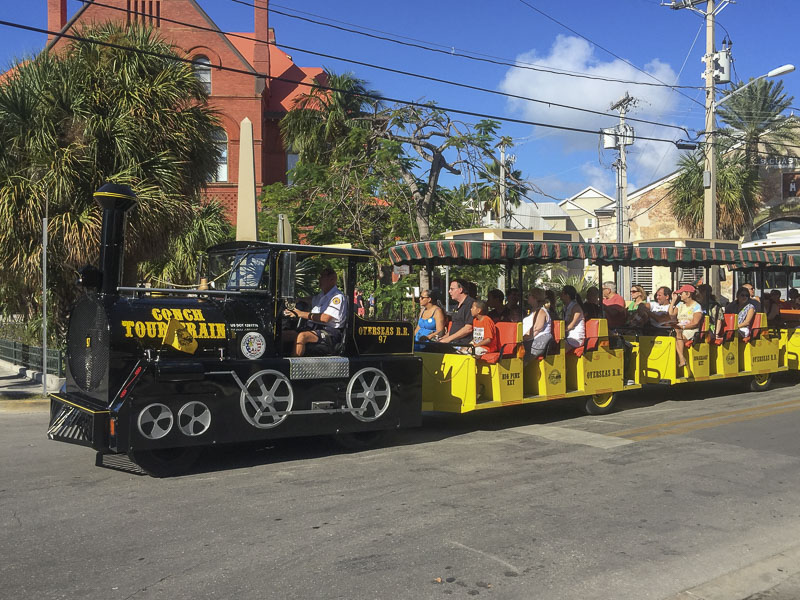 If you are looking for guided tours to give you the lay of the land, you may want to hop on the Conch Train.
This wasn't exactly for us, but we do admit it gives you a good overview of Key West neighborhoods and highlights.
17. President Harry S. Truman Little Whitehouse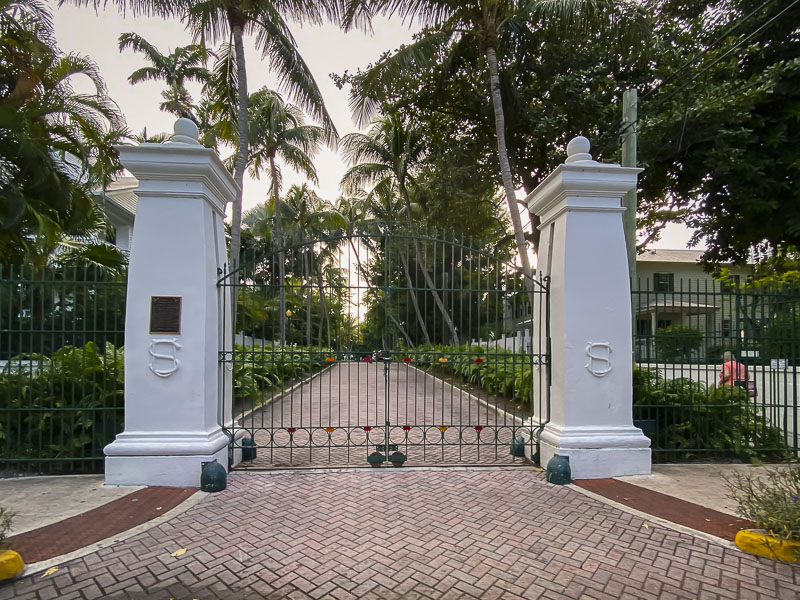 We visited Washington DC for the first time two years ago and saw the Whitehouse, so why not see the little Whitehouse of Key West.
This was President Truman's winter, Whitehouse.
This historic landmark has been used as a retreat for other Presidents as recently as President Clinton.
18. Key West Historic Sea Port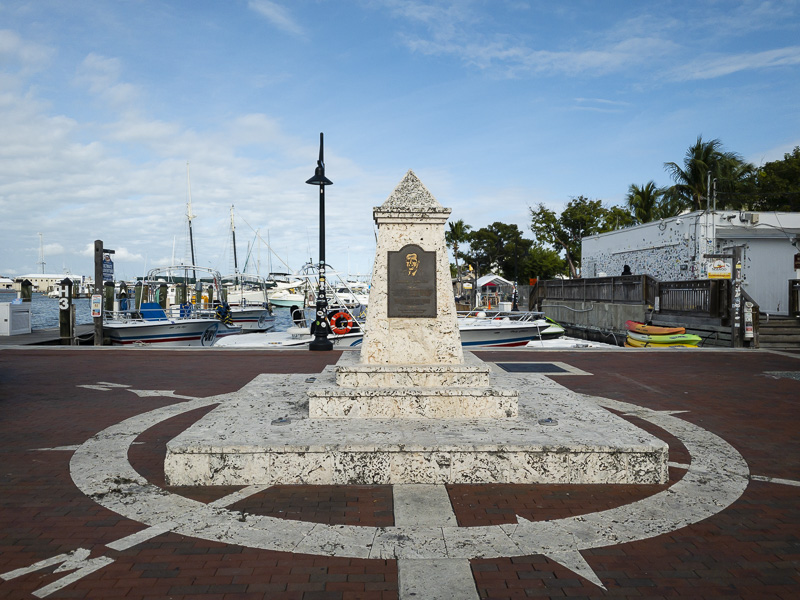 We love walking along the water and the Historic Sea Port has a beautiful boardwalk to take in the yachts and boat charters.
There are plenty of restaurants along the boardwalk. Be sure to pop into one for a slice of Key Lime Pie.
And get yourself a Cuban Coffee at Fisherman Cafe. It was the best coffee we had on the island and it was cheap too!
19. Key Lime Pie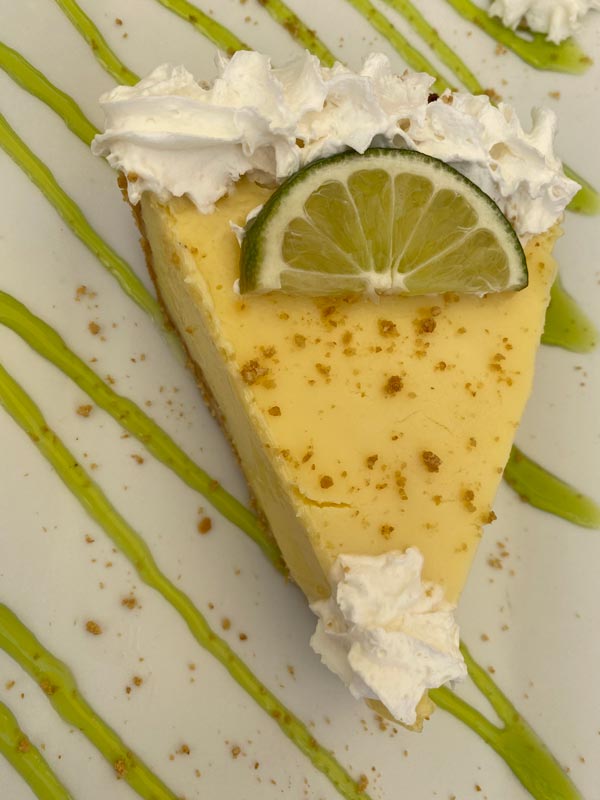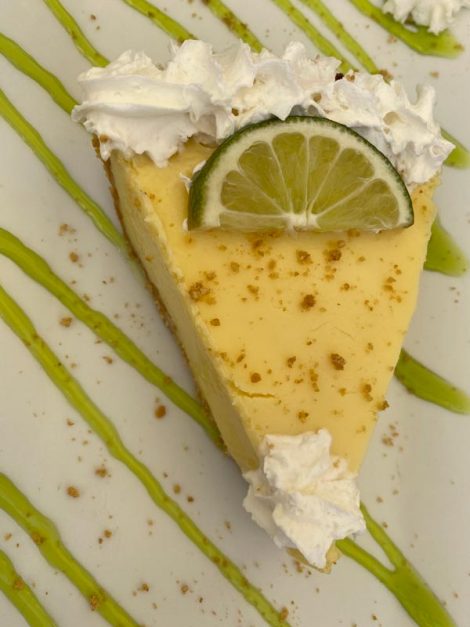 It was invented here and you'll never have one that tastes so good as in Key West itself.
Kermits is one of the most popular places to grab a slice and you'll often find Kermit himself standing outside on the corner.
20. Beaches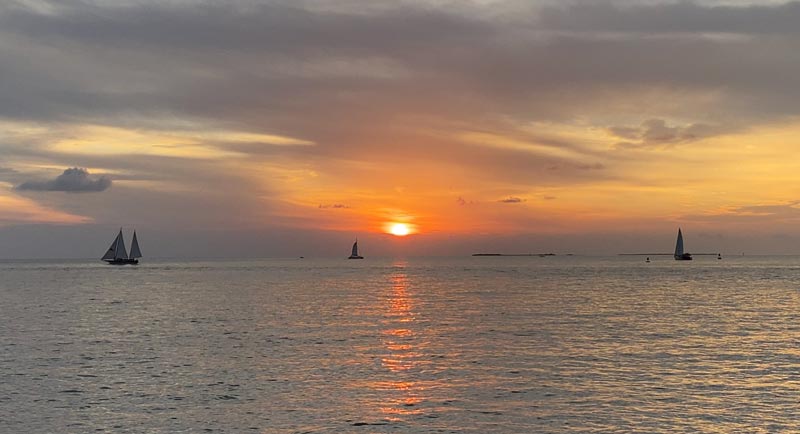 We've been to Key West twice now in search of Beaches. I think most of the best beaches must be located within the resorts.
There aren't a lot of public beaches.
Fort Zachary Tailor has probably the best beach to visit from downtown. There is a small park entrance fee, but if you are looking for some sand, this is the place to go.
Smather's Beach is the largest public beach on Key West at a half a mile long.
There are lounge chairs umbrellas, and watersports offered.
Where to Stay in Key West
Perry Hotel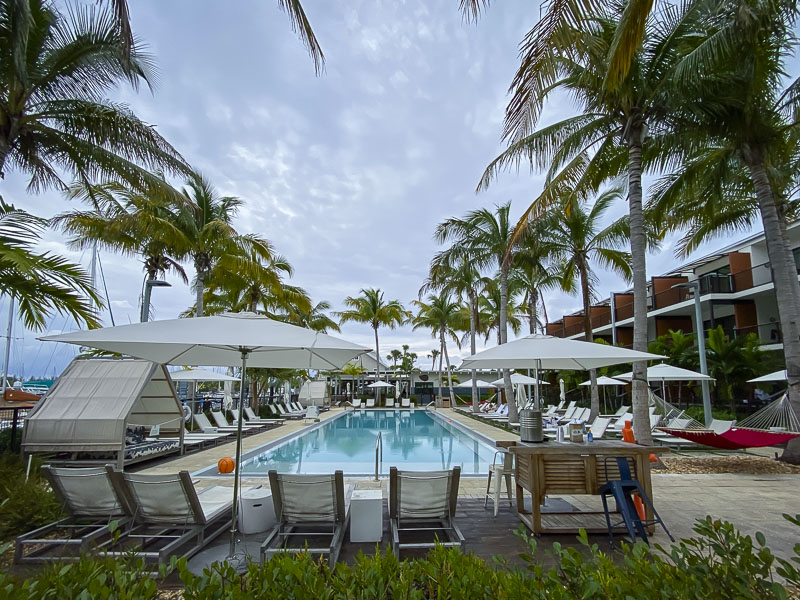 If you are looking for a place away from the loud music and chaos, the Perry Hotel Key West is a quiet retreat on the marina.
This boutique hotel has elegant rooms overlooking the waterfront. What we loved about it was the local vibe. Many people from the marina stop into the pool bar for lunch and snacks.
Dinner was outstanding with fresh seafood caught by local fishermen. Be sure to try the oysters.
It offers a free shuttle to downtown on the hour.
Check for Reviews and pricing on TripAdvisor / Booking.com
La Concha Crown Plaza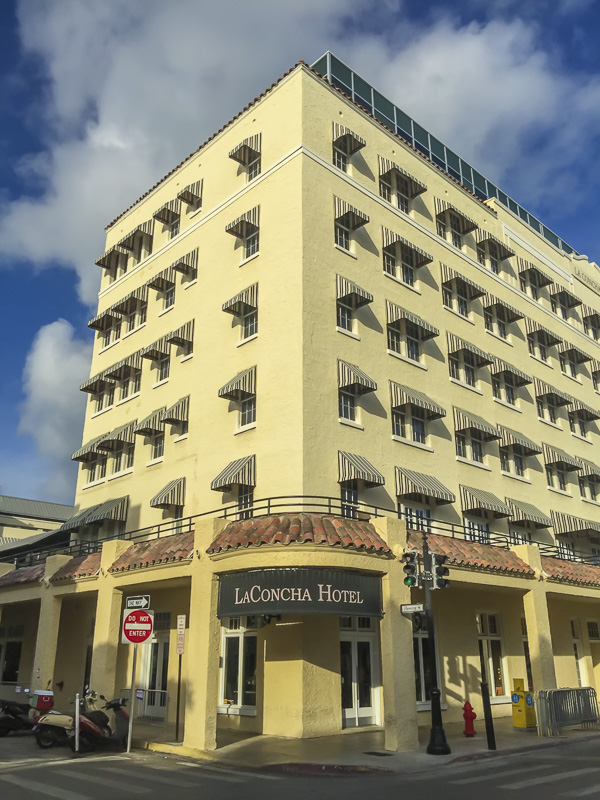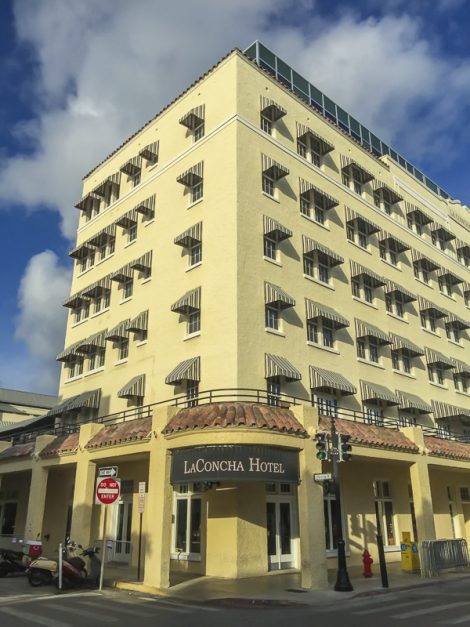 If you are looking to stay in the heart of the action, La Concha Crown Plaza is located directly on Duval Street.
You just have to step out of your door to be near all of the top attractions.
The lobby is busy, but it is peaceful inside. There's a pool for guests only. There is a luxurious rooftop spa and gorgeous sunset views.
Check for Reviews and pricing on TripAdvisor / Booking.com
If you are looking for an alternative to a Caribbean Island vacation, Key West could be the choice for you.
With Highway 1 connecting it to the mainland, it's an easy way to get to the middle of the Caribbean without having to hop on a flight.
Enjoy our list of things to do in Key West? Save it to Pinterest for future travel planning.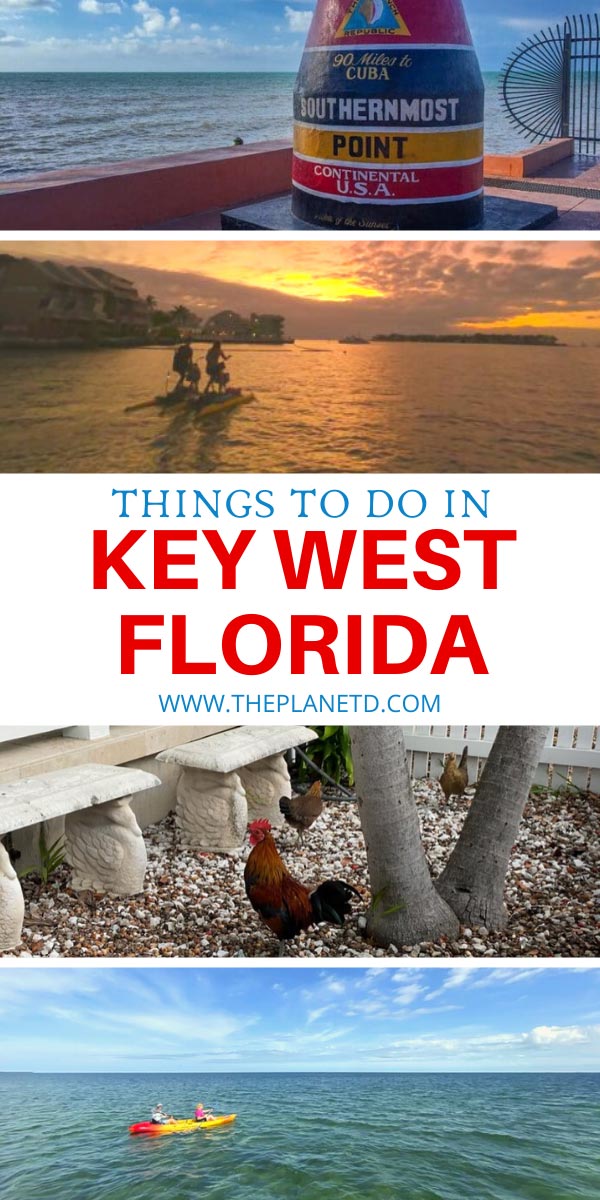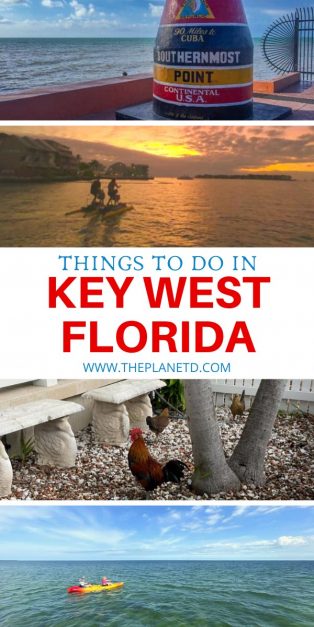 Our trip was sponsored by Key West Tourism. All opinions are our own.
Read More:
23. of the Best Road Trips We've Taken
Luxury and Romance at Daytona Beach Shores
Things to do in Virginia Beach
You Might Also Enjoy
Source link Travel Advisor