London's culinary heritage is as old as the country in which its found, and just as diversified despite the commonly (and incorrectly) assumed notion that British food essentially begins and ends at Fish and Chips. British cooking is, in equal parts, (admittedly) bizarre, creative, bold, diversified and, above all, delicious. This is what makes London such a deep culinary city, leaving an extensive list of the best foods you must have in London.
As with most places, London's traditional cooking history is a reflection of what the early settlers had available and what the landscape offered. England enjoys relatively short summers, and gives way to a generally cool, wet weather throughout most of the winter months.
This created the need to properly preserve what they could find through methods such as curing, brining, pickling and smoking both meats and what vegetables the terrain offered. These dishes were perfected into tradition, passed along family to family over centuries and now exist as a part of the national identity.
Many traditional English chefs have popularized a trend called "snout-to-tail" dining, wherein there lies a concentration of using all parts of the animal, literally from snout to tail. One such chef is the famous Fergus Henderson, a British culinary legend and the founder of St. John on St. John Street in London. He has published three books on the topic of snout to tail (or, nose-to-tail) cuisine and is considered one of the preeminent expert chefs on the subject.
In fact, London has become a sort of a hotbed for the "celebrity chef" movement that really started with Marco Pierre White who moved to London in the late 70s and began his classical training as a commis with Albert and Michel Roux at Le Gavroche. White trained or inspired many currently famous chefs, such as Gordon Ramsey, while becoming the first British chef to earn three Michelin stars (having done so by the age of 33!).
What many who haven't been to London don't realize is that there's another element to British cooking that has become as much of the national fiber as the traditional, country dishes. The foundation of the East India Company in 1601 opened trade between England and India, bringing in not only Indian citizens but the traditional recipes they possessed. Today, in fact, England's national dish isn't Fish and Chips, but rather Chicken Tikka Masala!
Yet, if you think Anglo-Indian cooking is all about Chicken Tikka Masala, you would be quite wrong. Apollo Banana Leaf, located in Tooting in South London, is well-known among British culinarians for recipes that range from classic to the simply creatively stunning in Sri Lankan and South Indian cuisine. You should also try Chai Ki in Canary Wharf, a magnificently-styled restuarant that serves a more casual from dining area to a three-course concentrated back area with convictions in more high-end Indian classics.
London offers much to the senses, and we've narrowed down a shortlist of dishes you simply must try on your next visit if you've never been. If you're inexperienced with the brilliance of British cooking, you can't go wrong with most of the traditional dishes.
There are spins on the old classics, and we'll point you to where you can get a great modern dish as well as where to find some of the Anglo-Indian classics that add to the texture of the London culinary culture.
Fish and Chips is a hot dish, that everyone knows, of English origin consisting of fried battered fish (typically cod) and hot chips (fries, in America). It's often served with a side of mashed peas, or a type of slaw made from cabbage, and is a common take-away or pub food that can be found virtually anywhere in London.
You really can't go wrong finding a good Fish and Chips in London. Generally rule of thumb is that if you see a decent number of people at a pub in a somewhat busy part of town, get the Fish and Chips if it's on the menu.
Chicken Tikka Masala is chicken tikka, which are chunks of chicken marinated in spices and yogurt that is then baked in a tandoor oven and served in a masala (spice mix) sauce. Delicious! A tomato and coriander sauce is common, but there are many derivatives.
The sauce usually includes tomatoes (frequently as a purée), cream, coconut cream and various spices. The sauce or chicken pieces (or both) are colored orange using foodstuffs such as turmeric powder, paprika powder or tomato purée. Punjab in Covent Garden is an absolute must if you're looking for creativity and tradition in Indian cuisine.
Looking for a great recipe? Give our Chicken Tikka Masala recipe a try!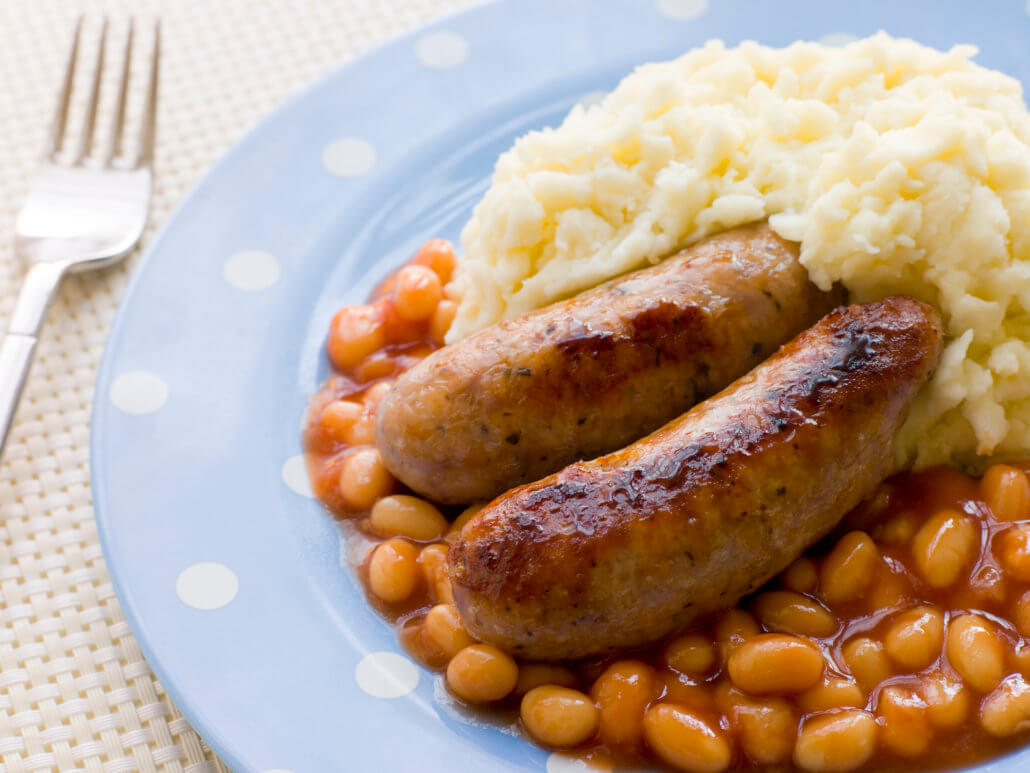 Bangers and Mash, also known as Sausages and Mash, is a traditional British Isles dish made of mashed potatoes and sausages, the latter of which may consist of a variety of flavored sausage made of pork or beef or a Cumberland sausage. It is often topped with an onion gravy, or paired with fried onions, baked beans or peas. You can get this virtually anywhere in the city, and it will excel in the same type of pub that will give you that great Fish and Chips.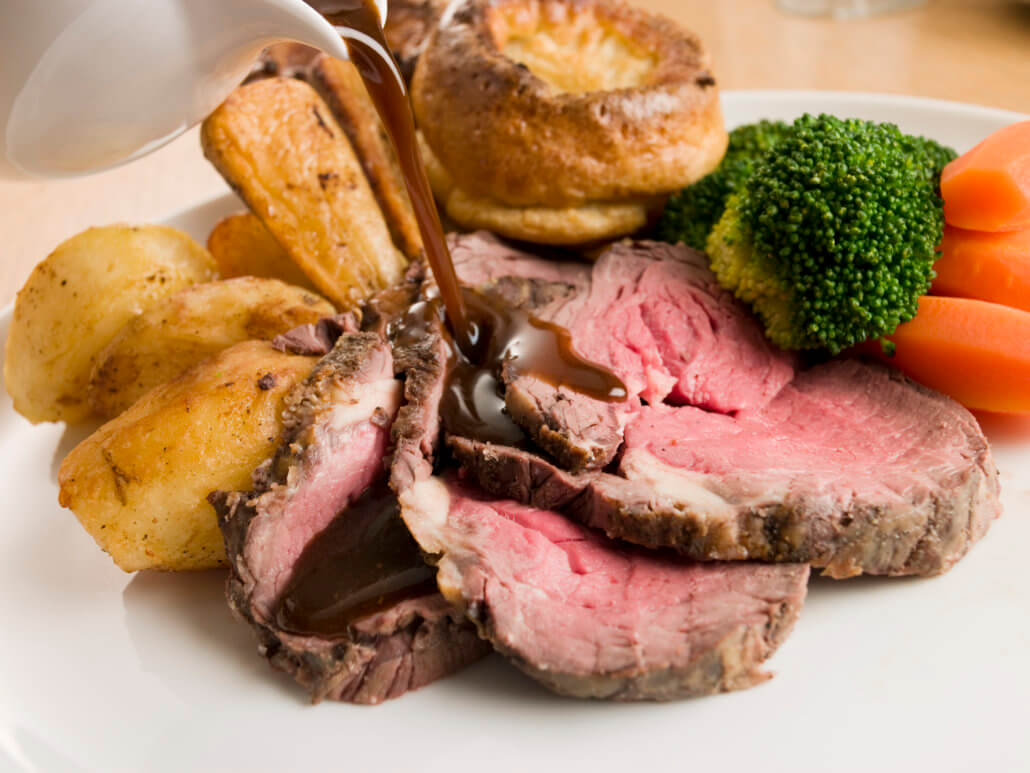 The Sunday Roast is a traditional British main meal that is served on Sunday. The dish consists of roasted meat, roast potato, and accompaniments such as Yorkshire pudding, stuffing, vegetables and onion gravy.
Vegetables such as roast parsnips, Brussels sprouts, peas, carrots, runner beans, broccoli are included and can be cooked in different styles; for example, cauliflower or leeks accompanied by a cheddar cheese sauce are popular, in addition to the onion gravy. Blacklock in Soho makes a Sunday Roast that is absolutely stunning.
Sticky toffee pudding is a steamed dessert consisting of a very moist sponge cake, made with finely chopped dates, covered in a toffee sauce and often served with a vanilla custard or vanilla ice-cream. It's fairly dense and normally a large enough portion when ordered to necessitate sharing. It's very traditional and common, but the one at Hawksmoore Knightbridge in Brompton is probably the best we've ever had.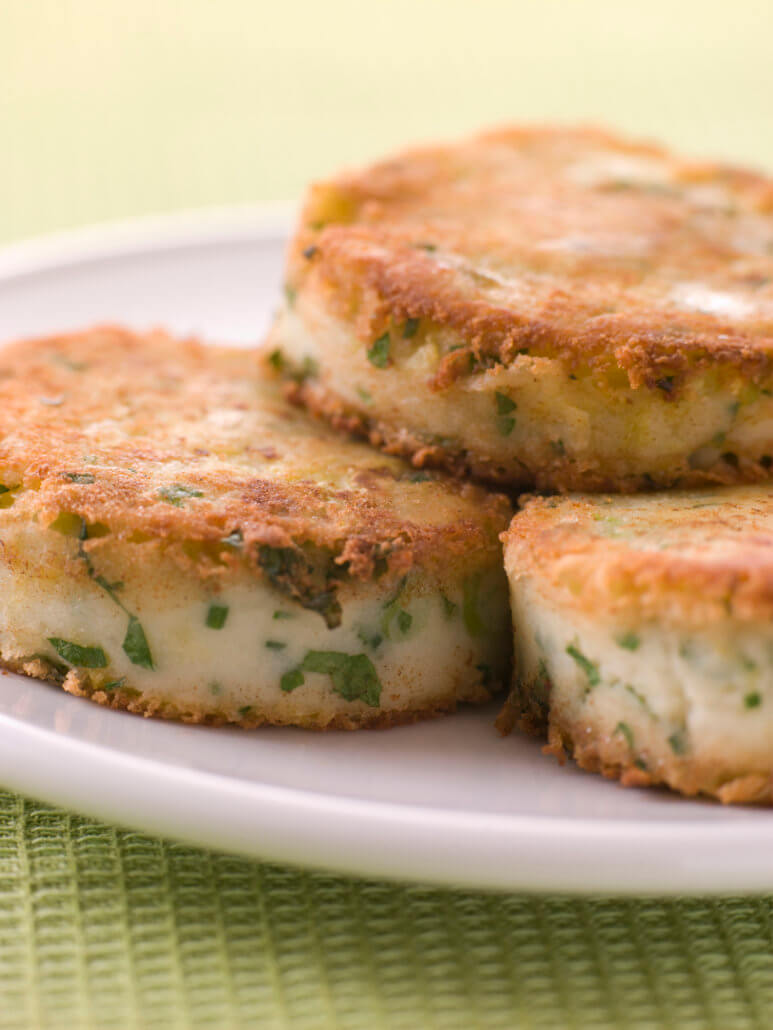 Bubble and Squeak is made with the shallow-fried leftover vegetables from a roast dinner. One trend you will see is that the English are very wise with their ingredients and make plenty of use from the leftovers, and Bubble and Squeak is no different.
The main ingredients are potato and cabbage, but carrots, peas, Brussels sprouts, or any other leftover vegetables can be added. The chopped vegetables are fried in a pan together with mashed potatoes or crushed roast potatoes until the mixture is well-cooked and brown on the sides. The dish is so-named because the cabbage makes bubbling and squeaking sounds during the cooking process.
Keep this one traditional, and get it at any pub with a decent crowd in the city center.
A Scotch Egg consists of a hard-boiled egg wrapped in sausage meat, coated in bread crumbs and baked or deep-fried. It's often served with a curry mayonnaise sauce, and is a popular appetizer or small dish for pub food. There aren't many derivations on this classic, but we've rather enjoyed The Ginger Pig as the source for the sausage is local, and the restaurant itself has an on-site butcherer.
Yorkshire Pudding is  made from batter consisting of only a few ingredients. It is often served with beef and gravy and is part of the traditional Sunday roast as a side or dessert. This dish is as old as Britain, and comes from Brits making the best with what they had – leftover fats, eggs, flour, and milk.
Check out Reform Social & Grill in Marylebone to find a great rendition.
The English enjoy a variance of pie recipes, but not the sweetened dessert pies we often think of in America. Rather, these are denser, dinner pies typically made with a combination of meat and other savory ingredients such as mashed potatoes, cream, onion gravy and cheese.
Variances include Steak and Kidney pie and Shepherd's Pie, which is a popular dish consisting of beef, potatoes, peas, onion gravy and often cheese. You can get these simply anywhere from the more working-class areas, to four-star restaurants and even the God-forsaken Tesco, which we've found ourselves strangely fond of using for a quick snack.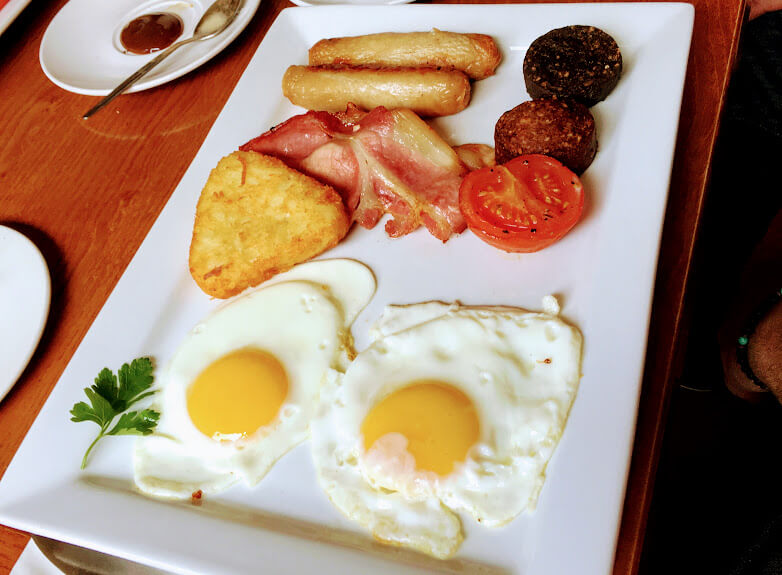 Also called the "Full Load," a full breakfast is a breakfast meal, usually including bacon, sausages, eggs, tomatoes, sautéed mushrooms, black and white pudding (a mixed fried cake consisting of blood and oatmeal) and a variety of other cooked foods, with a beverage such as coffee or tea. Any pub worth its salt will have a great Full Breakfast, but so should your hotel. The Breakfast Club in Soho does a great job of staying mostly traditional with this fatty, delicious dish.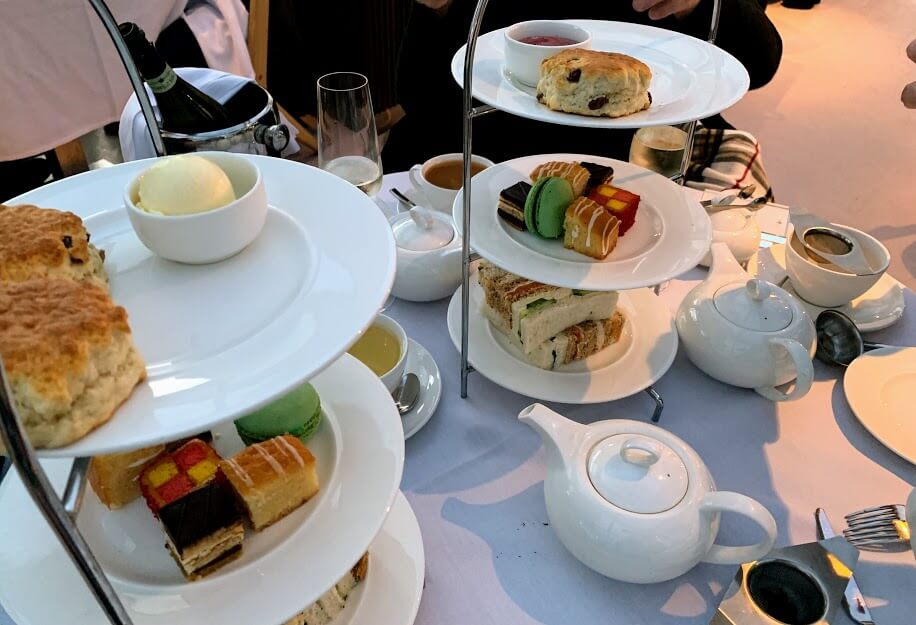 You will need something to wash this all down with, and while a British Ale or Lager is always a good idea, you might want to go with a traditional Builder's Tea. Builder's Tea is a British English colloquial term for a strong cup of tea, and takes its name from the inexpensive tea commonly drunk by laborers taking a break in the midst of a long and difficult workday. A Builder's Tea is typically brewed in a mug with a teabag (as opposed to loose tea leaves in a teapot), with full-fat milk and two teaspoons of sugar.
A proper cup of tea is just as British as the Queen herself, and Londoners certainly have an appreciation for it. You should too. The best way to enjoy your first cup on your next trip is preferably outside, patio-side watching the day move past you. Pick an area that has a little bit of traffic near a historic landmark. You could be all posh with it and go to the Savoy, but you'll seriously be making a mistake if you do.
The best way to have tea is, of course, a traditional High Tea in London. You can experience a relaxing High Tea virtually anywhere in the city during early afternoons, and they'll include multiple tea options as well as snacks, sandwiches, and elegant cookies and treat!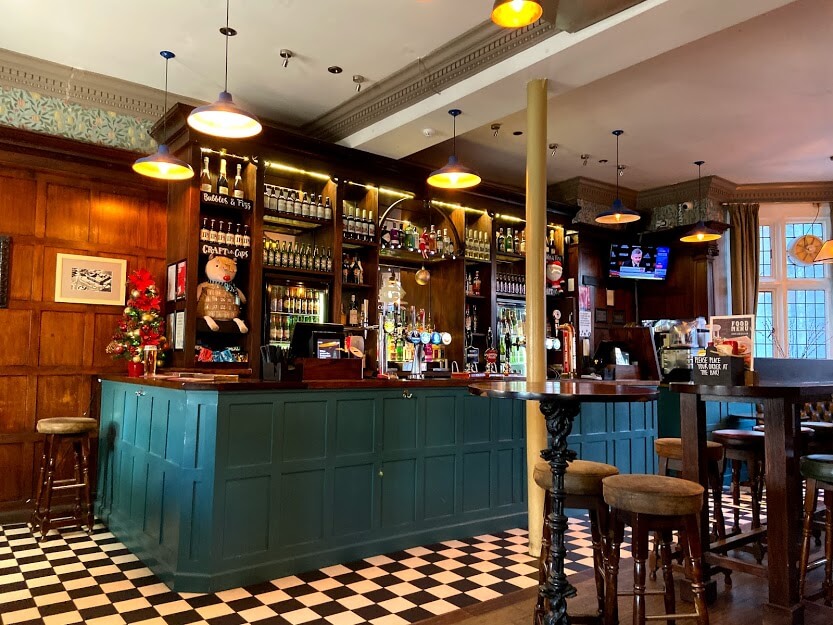 Too many people go to London and almost immediately order a Guinness, which is all fine and well, but it's not exactly a compliment to your thoughts on British brew. British beers have a bit more variety than their Irish counterparts and run nearly across the entire scale when it comes to all that there is to offer in Stouts, Ales, Lagers or even Bitters.
If you're in the mood for more of a Stout, something to replace the Guinness and get truly British, go with something like a Young's Double Chocolate or a Harvey's Imperial. For something a bit milder, a wonderful British bitter is Boddington's (say that three times, fast) and a great golden lager is made by Fuller's, which can be found at virtually any pub in the city center. In fact, most of the previously mentioned brands make a bit of something for everyone, especially Fuller's and Young's, while Boddington's stays primarily with it's core product, the bitter.
The most traditional British dishes have indeed taken on a life of their own and are not nearly as intimidating as most of us "yanks" might believe. In fact, think about much of the cooking along the eastern seaboard of the United States. If you're from the United States, take a second and wonder. Think about the meals your grandmother made. How much more British could it have been? These are far from foreign classics, but rather human classics that have followed American migrants over from our motherland hundreds of years ago.
It's a short stretch to go from Bangers and Mash to the Sausage and Potatoes breakfasts I had growing up as a child, and it's really no stretch at all to conceive of Chicken Pot Pie coming from a multitude of popular British Pie dishes.
Food has a way of tying together people, and loose ends. It has a way of reminding us where we're from, and in many ways where we're going. Whatever you've heard about British cooking, whatever you think you know, think differently. Britain, and London specifically, stands culinarily proud on its own, and comes second to no one. Not even New York. Not even Paris.
So go there. See it, taste it, experience it for yourself. Sit outside. Watch the city pass you by and immerse yourself into the awesome culinary tradition that is London.
Source link A Couple For The Road