Blogging is for more than travel writers, would-be influencers, or those seeking to gain a following by espousing thought and swaying public opinion. Blogging, in fact, has become an intricate part of any entrepreneurial endeavor and an act in which even Fortune-level companies have engaged. It has become a way in which any business, no matter the specialty or vertical, connects with and informs their audience.
For travelers, blogging is seen as the entry-point into a world of endless travel, paid-for vacations, sponsorship, money, and notoriety. The truth is that starting a travel blog can be all of those things, but you have to know what you're doing.
There are two ways to gain that knowledge; either learning by trial and error (which can take forever), or utilizing the knowledge of someone else that's already made the mistakes, learned from them, gotten their blog off the ground, and has started down that path to notoriety.
That's where this guide comes in.
While our first post went live in December, 2016, we actually started A Couple for the Road in May of that year. We made mistakes early, the type of mistakes you can recover from, but mistakes that cost time and money none-the-less. Learning to start our travel blog was the hardest thing either of us had ever done – by far. Had we known then what we know now, and what we're going to tell you, we would've saved a lot of hassle.
Travel blogging has given us the freedom to travel the world more frequently, to connect with influencers, to become influencers, and to have a voice in an arena where we're passionate. It can do the same for you if you're ready to get started!
Do you want to start your own?
This detailed guide will show you exactly how to start a travel blog of your own, in the fastest, simplest way possible!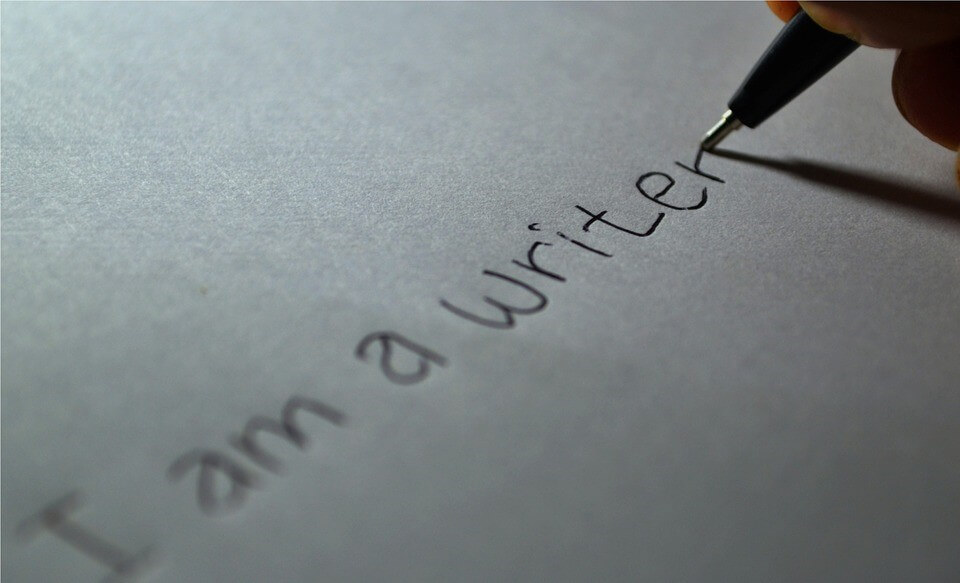 "What's in a name?" Well, in blogging, everything is in the name. Don't get me wrong, you're not going to simply pick a great name and watch thousands flock to your site, but a bad blog name can break you before you get started. The wrong blog name can pigeon-hole you in a niche that is short-term, keep you from ever becoming relevant in search engines, and even turn away those who do discover you exist. So, how do you come up with a great blog name that works, and will continue working? Here are a few simple keys.
Think Long Term
Changing your blog name down the line is incredibly difficult, and it's something to be avoided like the plague. You want to pick a name that's going to make as much sense for you today as it will ten years from now.
For example, we've seen blogs written by people in their twenties or thirties that have age-specific blog names like "Twenty-Something Travel". Don't do that. What happens when you turn 30? Your blog's branding won't make sense any longer, as it won't be true to where you are in life.
Don't name a blog after where you live or where you're from unless you're writing specifically on that area – and plan to do so forever. If you're proud of being from Ohio, but you write about global destinations, don't name your blog "ohioguytravels.com".
Tracy came up with A Couple for the Road, and it immediately resounded with both of us. We wanted to start a travel blog, and have a branding that would fit us as well in our 60s as it does now in our 30s. Today, we live in South Florida and travel the world. A Couple for the Road makes sense. Thirty years from now, no matter where we live, it will still make sense.
Avoid Numbers And Symbols
Simple rule here – if you can't tell someone the blog name and have them write it down accurately nine times out of ten, don't use that name. Let's pretend you're an extremely tall person with a blog, and you name your blog the 7-Foot Traveler. When you tell me the blog name, I have several questions.
Is it "7" or "seven"?
Is it "foot" or "ft"?
Is there a hyphen between "7" and "foot"?
Half of your word-of-mouth traffic will never make it to your site.
Avoid Cliches And Overused Words/Phrases
Words such as vagabond, nomad, nomadic, adventurous, wandering, and traveling/travelers have been so overdone in this space that any use of it in a blog becomes white-noise. In addition, there have already been bloggers around for a decade or more that took those names and made it their own, so it makes you look unoriginal.
Nomadic Matt has the biggest travel blog in the world, so do you think anyone will really care if you're Nomadic Jeff? Expert Vagabond is the most exciting adventure blogger in America. Do you think Smart Vagabond is going to be a differentiator for you?
Find an idea that works for you, and be the first to do that. It may take a little extra time and experimentation, but it's worth it.
Make It Memorable
Short words are more memorable, as are clever changes to well-known phrases. Writers have the tendency to want to prove how smart they are all the time, and often this leads to overcomplication of name selecting. You might have a great vocabulary, but let that come across in your writing. Don't name your blog "euphoricallyoptimistictraveler.com". Here's a great rule of thumb:
If your name sounds smart, it's probably too complicated. If it sounds clever, you're on the right track.
Think of old movies about travel, and famous lines in them. Think of quotes about travel. See if you can change it up a bit. Create your own spin on something that might sound familiar to someone, but not overused.
Test Your Ideas
Before you settle on a name, test a few ideas on people you know and trust. Invite them to tell you the truth. "John, if these all suck, tell me they suck. What do you think of…" If it's not catchy and interesting to the people you know, then it certainly won't be to the people you don't know.
Once you have something that sounds right, feels right, and gets a good response from the people you know, it's time to move to Step 2.
Choosing a Host means choosing a place where all of your blog's data sits. A blog is the same with any website, as it consists entirely of different types of information. This comes in the form of the data, computer code, database information, photos, articles, and files that comprise your website. These hosts use servers, typically in a large data center that is full of these servers, to hold and store all of the data their clients use and collect. When someone logs into your site, they are pulling information from those servers in the way they've been arranged. Make sense?
Hosting takes up a lot of space, and it would be very expensive and require deep technical knowledge to self-store on your own server. Luckily, there are myriad companies that offer hosting services who also allow you to purchase your website URL (the name your site goes by).
Why You Need To Build Your Site In WordPress
Before we get into discussing what hosting platform we use and recommend, there's a very important matter that confuses many new bloggers that ends up costing them time, money, and heartache – that is, if they ever realize the error. If they don't, their blog is highly unlikely to ever get off the ground, and over time their frustrations over lack of growth will lead them to quit. It happens all the time. Bloggers start down the wrong path, a path that leads to nowhere, fail to ever realize it, and ultimately fail because of an easy mistake they could have corrected.
So, what's the big deal? What's this key piece of information?
BUILD YOUR SITE IN WORDPRESS!!!
This is the mistake we made early, which led to a huge waste of time, money, and resources for us. We almost quit, in fact, because we realized we were going to have to start over from scratch.
When we started A Couple for the Road, we had run a few small websites on GoDaddy and Wix. They're very easy to set-up basic websites with, seemingly cheap (hint: they're not cheap), and reasonably easy for local websites that will rely mostly on word of mouth for traffic.
However, if you want any traffic from Google, or any other search engine, you must use WordPress. The primary reason is the way in which WordPress sites are coded versus sites like GoDaddy or Wix. When we started A Couple for the Road in Wix, we realized that our organic search traffic remained at zero after more than three months. Zero, as in, not even one. As we investigated the reason, we found that the code in WordPress-based sites is much leaner than other sites like Wix, meaning it is easier to read with less unnecessary "filler" code.
In short, it's better computer code made by better developers on better technology.
For your site to show up in Google Search (or Bing, or Safari, or anything else), the search engine uses "bots" to crawl the site and read content. Search engine bots (essentially, automated coding bugs that are sent to scan sites and record information) can't read clunky coding. In other words, if it tries to crawl a site built in Wix, it normally can't read the coding that makes up the content. The effect?
If the site is badly coded, the bot can't crawl the information.
If the bot can't crawl the information, it can't store it.
If it can't store the information, it can't register the information with the search engine.
If the search engine doesn't receive the information, it ignores the site as though it doesn't exist.
When this happens, you will never get any organic traffic. Zero. Zilch. Nada.
Therefore most of the web is built in WordPress, because the coding is lean and easy to crawl by search engine bots. Additionally, the functionalities in WordPress themes are far greater than sites such as Wix or GoDaddy.
However, WordPress is not a web host. There are no servers at a WordPress station that will hold the content to your site. There are, however, very reputable online web hosts that partner with WordPress to make the process of setting up and building a reliable website that is capable of getting traffic crisp and easy.
Bluehost – Our Recommended Hosting Provider For Beginners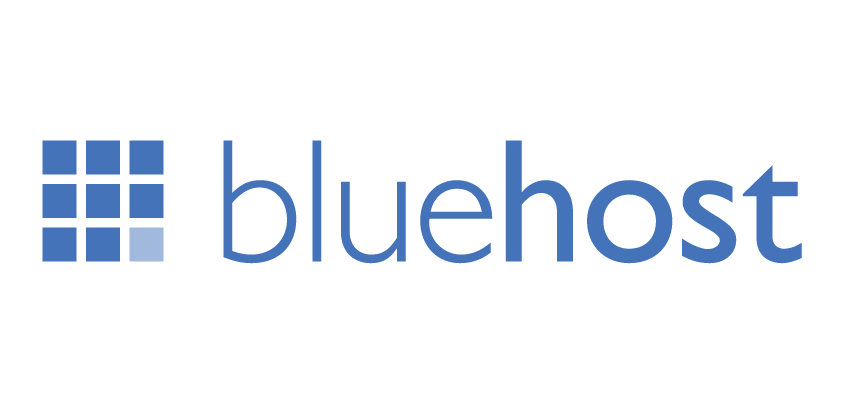 When we decided to make the change from Wix, we did a lot of research. While there are different hosting providers that are reputable, many are built for sites of varying sizes and traffic volume. The bigger your site gets, and the more traffic you receive, the more pressure is put on your web host, which means you'll need to pick a host that's big and robust.
However, the best host (in our opinion) for any new blogger is BlueHost. We're still on BlueHost after a year, and their performance, customer service, and cost have been outstanding! Later down the line we'll need to make a change to one of the larger services, but many of these cost larger blogs anywhere from $200 to $1,000 per month depending on the "load" of the site on the server. Which you reach that level, however, it's worth it.
Starting out, however, definitely go with BlueHost. Signing up is incredibly easy, and here's an overview of how to get it done!
Step 1 – Click the green button that says "get started now", with the arrow pointing to the model.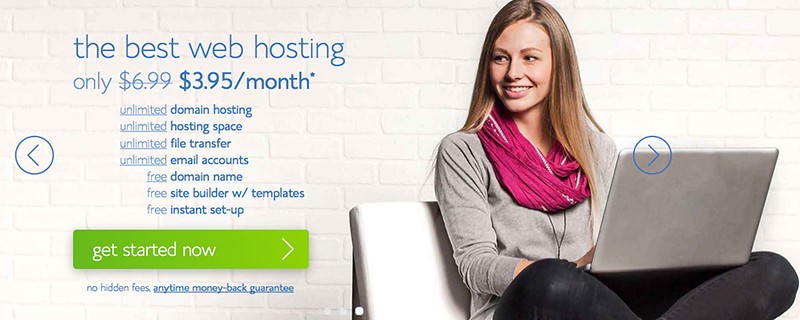 Step 2 – Pick your plan.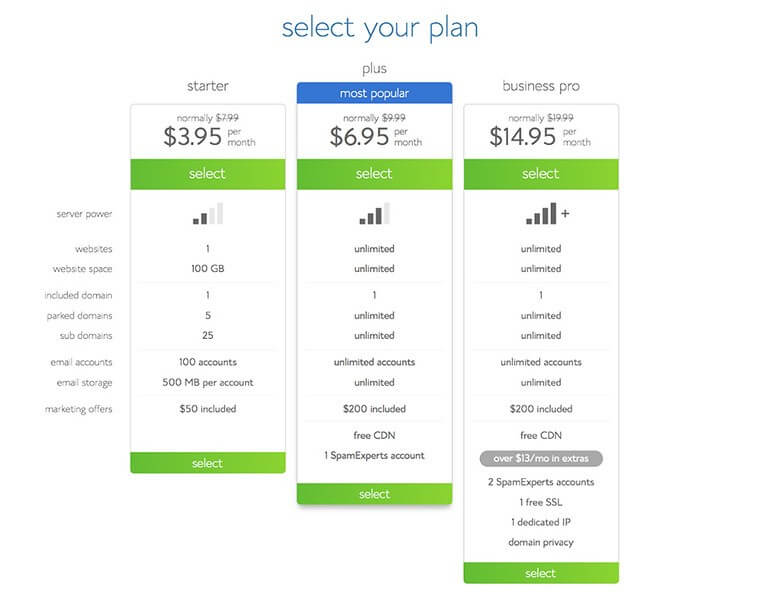 Step 3 – Use the "new domain" search to make sure your domain name is available.

Step 4 – Add any additional features, and install WordPress to the domain.
Some believe in purchasing privacy protection, but Google has publicly stated that their algorithm considers whether or not a domain is "private" in grading its level of trust, with "private" domains looking as though they have something to hide. However, if you're nervous about your name and address (you can use a P.O.), being publicly attached to the website, it's good to remind you that this is likely a relatively small ingredient to the Google algorithm.
Once you are ready to click the "Install WordPress" button, you're ready for step 3.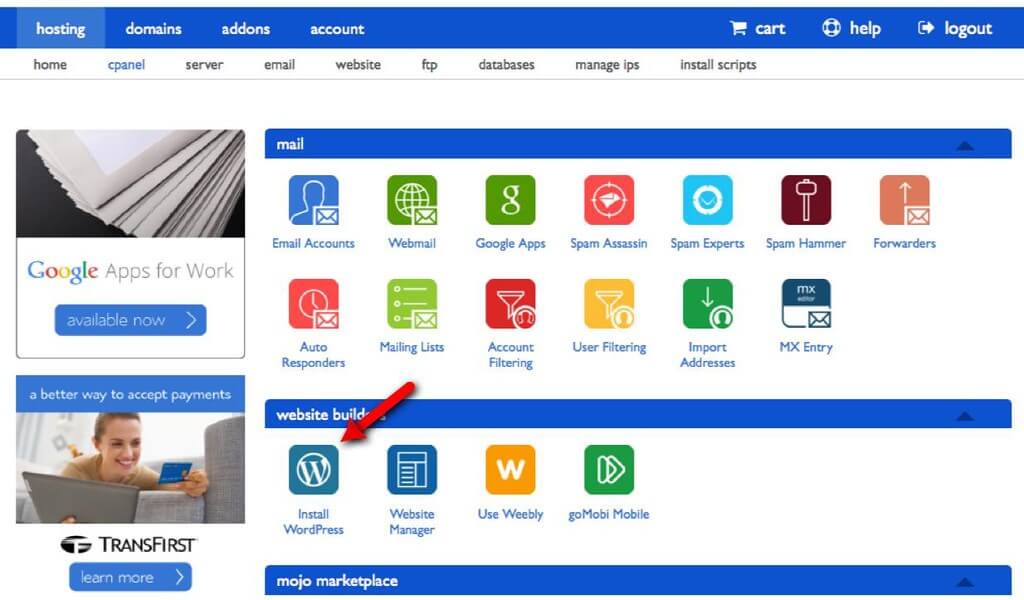 Another reason you want to use WordPress through a host, such as BlueHost, is that your website will be truly yours. You'll have a unique URL, such as "acouplefortheroad.com", instead of "acouplefortheroad.wordpress.com".
Additionally, going directly to WordPress.com means you don't own your site, WordPress does. As such, you aren't authorized to sell advertising on your site, install plug-ins (which will be vital later), customize themes or use Google Analytics to measure your site.
Once you click on the "Install WordPress" button, as shown above, you'll be led through a simple installation process on your BlueHost cPanel. When it asks you where you would like to install it, choose your domain (ex: http://acouplefortheroad.com).
Once installed, you'll be have access to your WordPress dashboard with your username and password, both of which will be sent to the e-mail you used during registration. Your dashboard will look like a simplified version of the photo below, which is our current dashboard.
Once you've arrived at your dashboard, you're ready to begin building your blog!
Theirs is a lot of intimidation when you start with WordPress, but it really isn't necessary. Due to WordPress' status as the King of website building, there are myriad tutorials available online for any questions you have. Additionally, most of the themes you may use with WordPress will have support teams that will help with any issues. One of the most reliable resources we've had in terms of answering questions is YouTube, where hands-on videos cover almost any question you might have on how to get started building your site.
Luckily, WordPress has a handy guide for beginners on how to get started. The best part is that it's completely free to use!
You'll want to spend some time moving around your dashboard, getting use to the various functions such as how to add pages, create a post, and upload media such as PDFs, videos, and photos.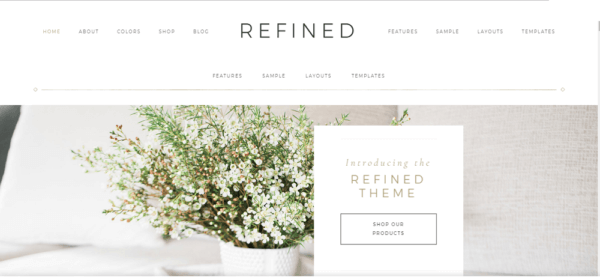 Your "theme" is the basic skeleton under which your site will be constructed. So that people don't have to start from nothing in building a site, there are literally thousands of these themes available to choose from.
The basic dilemma is in choosing between a free theme, available directly from your WordPress dashboard, or paying for a professional blog theme. If you're serious about making money with your site, pick a professional theme.
These themes generally run anywhere from $35 – $100, with some on the top-end running up to $150. It's typically a one-time fee, however, and once you have the file you can you it as you wish (even on multiple sites).
We've toyed with a few different themes, but the one we're currently running is through StudioPress, and it's called Refined Pro. StudioPress is an excellent resource for thousands of themes, many of which are used by some of the world's largest websites and blogs.
What we love about StudioPress is its excellent customer service and ease of use. Here, you can ask about customizations or debugging issues, and support will lead you through the process of making your site look exactly as you dream.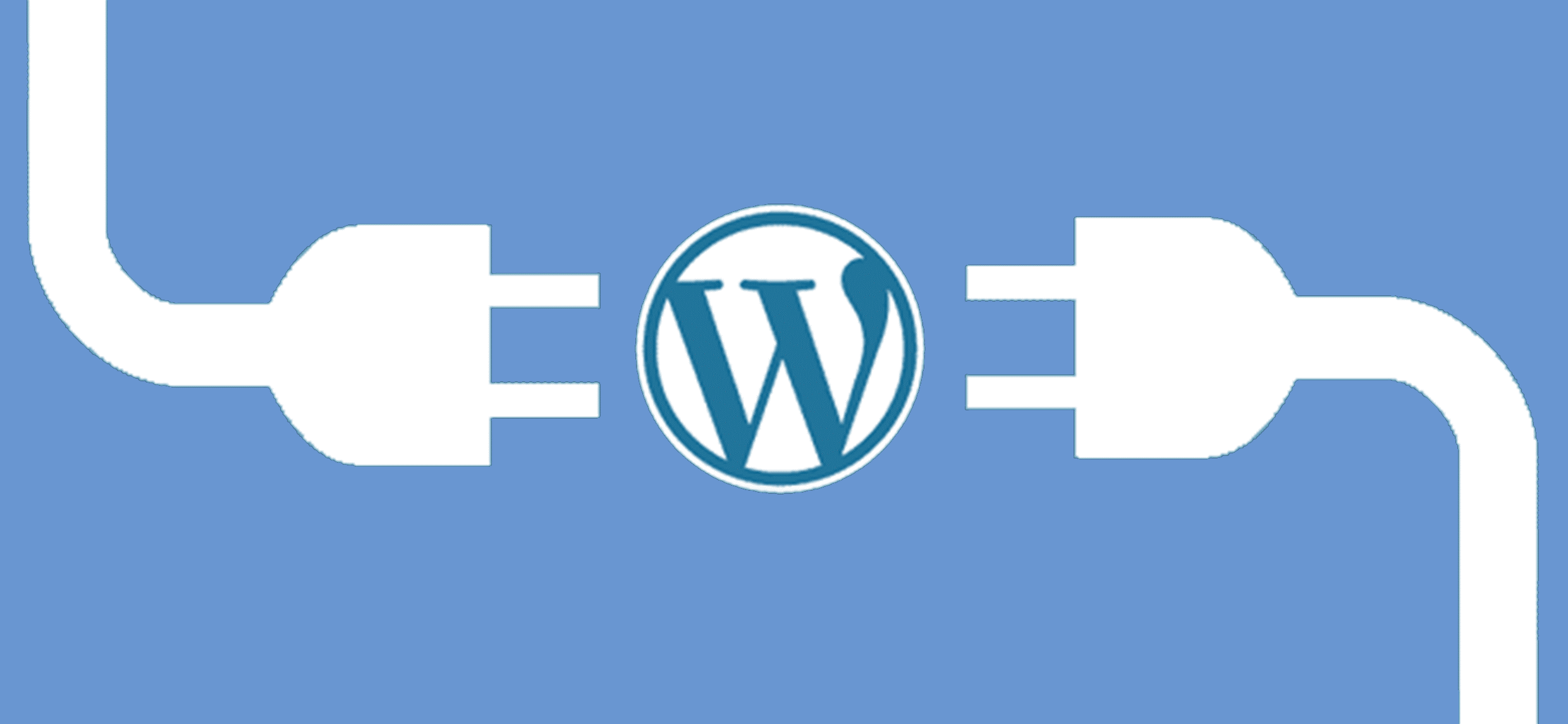 WordPress plugins are third-party apps that help instantly build functionality without manually adding coding or going into the actual files of the website and dealing with highly technical work. You simply upload the plugin, activate it and adjust the settings as you wish. That's it!
Plugins can't help with numerous issues, including creating e-mail lists, mobile-friendly viewing, database optimization, SEO, spam prevention, and site back-up. Here are a few we use and recommend.
Akismet– This is a spam filter on your comments section, and it's quite effective. There are only a few comments that have snuck through its guard, but you still have the option to approve or disapprove the comment.
All-In-One SEO– This is an essential plug-in for optimizing your articles for Google search. You'll create meta tags, descriptions, create sitemaps, and even connect your site with Google Analytics.
BackupGuard – You can never backup your site too much. The WordPress database holds every word you've ever written, and if your blog has started to make you a few dollars, you would be nuts not to keep regular backups. BackupGuard does it perfectly. With the ability to schedule backups, you needn't worry about doing it manually (especially useful to the more forgetful among us). There's also the option to upload backups to Dropbox, Google Drive, and other cloud storage services, ensuring that if the worst does happen, your data will be safe.
Easy Social Share Buttons– Nice social media sharing buttons for your articles. Using these helps to spread your content everywhere!
Relevanssi – While WordPress does a lot of things well, what it doesn't do well is adding search functionality to your site. Relevanssi fixes this and gives your readers the most accurate results when searching on your site.
Sumo – An app that helps create various pop-ups, welcome mats and sliders for e-mail sign-ups and calls to action. Additionally, Sumo has modules for social media sharing and even image sharing!
WPtouch– If you went with a free or cheap theme, you'll need WPtouch to make your website mobile friendly. Most for-pay themes are already mobile responsive enabled.
WP-Optimize– Helps you to keep your WordPress database clean and healthy, which improves overall site performance and speed (which is another factor in Google's ranking algorithm).
There are steps to success that are necessary when beginning blogging – even before you release your first post! It is here that you'll set a solid and steady base from which your site will grow, just as any house needs a solid foundation before being fully built.
Create Basic Site Structure
Think about how you want your site to look, and specifically, what pages you want to create. You may borrow ideas from successful travel bloggers or go rogue, but your site needs some basic pages that are common among any successful blog.
Welcome – This is your website's "handshake". It should excite and inform the reader, as well as possess clear navigation that leads them to go deeper into your site. This is the page where you'll have your calls to action most prevalently laid, including how to navigate to your travel blog, about us page, landing pages, destinations overview, and anything else you find important. Always check to make sure your welcome page design looks good on both desktop and mobile versions.
Travel Blog – This is the page where your posts will be displayed, and with any major theme provider there are numerous display options. Make it easy to navigate and draw the reader down your page. You want them scrolling until they find a post that interests them, and a good way of doing this is by creating sidebars (available on most themes), or calls to action that continue to draw the eye "downhill".
About Us – This is one of the most highly trafficked pages on any blog, because people who like your blog want to know about the source. Make sure it's fun and informative, and laid out in a way where the reader feels like they have a sense of who you are when they've read it.
Contact – Google includes contact pages in their algorithm, and you want to make sure your readers can reach you. This is typically a more basic page, but it can also be inclusive of information for media and advertisers who might be interested in working with you!
Destinations – If you're starting a travel blog, you want your readers to know what destinations you're knowledgeable of. There are as many ways to design this page as there are blogs online, so get a basic idea together, get a good map plugin (we use Interactive Maps), and make sure to use this as a page to connect to articles related to those places.
Privacy Page – This is a standard user agreement page letting people know what the applicable laws on your site are, that you use cookies, etc etc. You can find out of the box examples throughout the Internet.
Copyright Page – This is a standard page letting people know you own this work and not to steal it. You can find out of the box examples throughout the Internet.
There are numerous other pages you'll want to create, but time will dictate what you do. We're up to seventy pages on our site, and continue to add when we see fit. If you have a solid host, like BlueHost, this shouldn't pose any problem to performance.
Social Media
Any successful blogger rocks social media. While there are numerous options, you'll find that the style of your blog succeeds more on some formats over others. For us, Instagram is a huge draw as well as Facebook. While we have a good following on Twitter, the engagement is generally a little lower than Facebook or Instagram.
Make sure to create a Google+ account to share your articles. Google loves Google, and having your articles here will help increase your position in the search rankings.
Depending on what works for your niche, other options include:
Pinterest
YouTube
Tumblr
StumbleUpon
Whatever you decide, make sure not to spread yourself too thinly in the beginning. If you gain a foothold in one medium (Facebook, for example), you can use your growing audience there and refer them to your other social media presences so they grow organically, though at a slower pace.
Uploading Media
People are visual, and you'll want to learn how to upload quality photos into your blog. These can either be yours, or those used as Public Domain through Flickr's "Creative Commons". You can also choose to purchase images, but this gets really expensive, fast.
Creating Your First Post
Once you've established this foundation, now it's time to write. You can create a post on anything, and many bloggers have found it successful to write a post about who they are.
You want your readers to know about you, of course, and writing a blog discussing the goal and aim of the site, as well as your background both establishes authority and informs the reader on why they should be interested.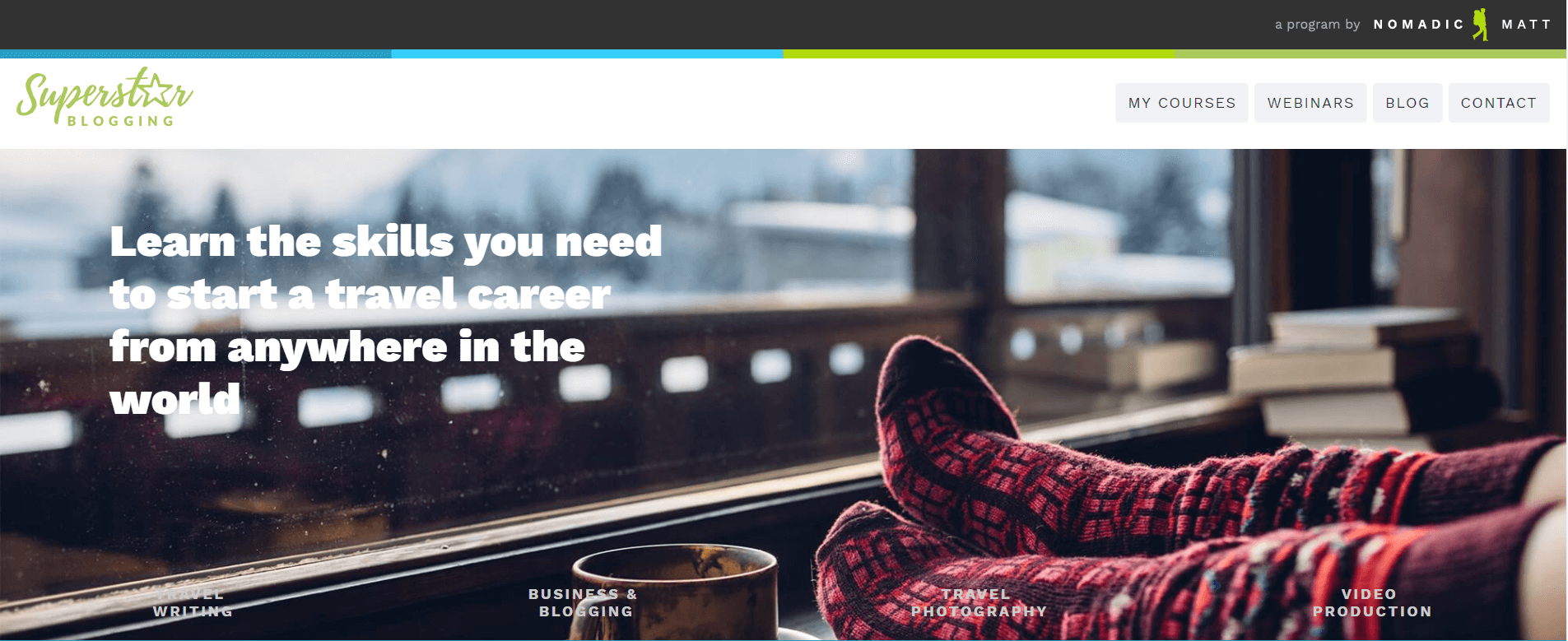 The chasm between creating a WordPress site and making money from it can take years. There is so much to learn, including SEO, connecting with influencers and brands, attracting advertisers, landing sponsored trips, driving traffic and monetizing your site once the traffic arrives, and it's best to have help.
Nomadic Matt is the world's leading travel blogger, and someone who makes more money doing it than probably anyone else. Hell, he created the idea of monetizing travel blogs!
We took his course, "Superstar Blogging", and it opened knowledge and ideas to us we had never considered. It's like learning to play basketball from LeBron James, seriously.
Why do you need to take a course? Because this is hard work. Very hard. As we mentioned above, making money at this is the hardest thing we've ever done, and anyone entering this field needs help from the best. The investment in the course pays off very quickly, and enables you to a lifetime of better blogging, better travel, and a better chance of success.
You want to learn from the best? Nomadic Matt is the guy.
His course is a simple eight-week endeavor with weekly lessons, access to Matt and his team of experts, a private Facebook group where you can promote your blog (this helped us massively), as well as get continued education.
The best part? Signing up to the course gives you LIFETIME ACCESS to the material, which includes lifetime access to the Facebook group and Matt's network, as well. This likely knocked years off our learning, and we're confident it'll do the same for you!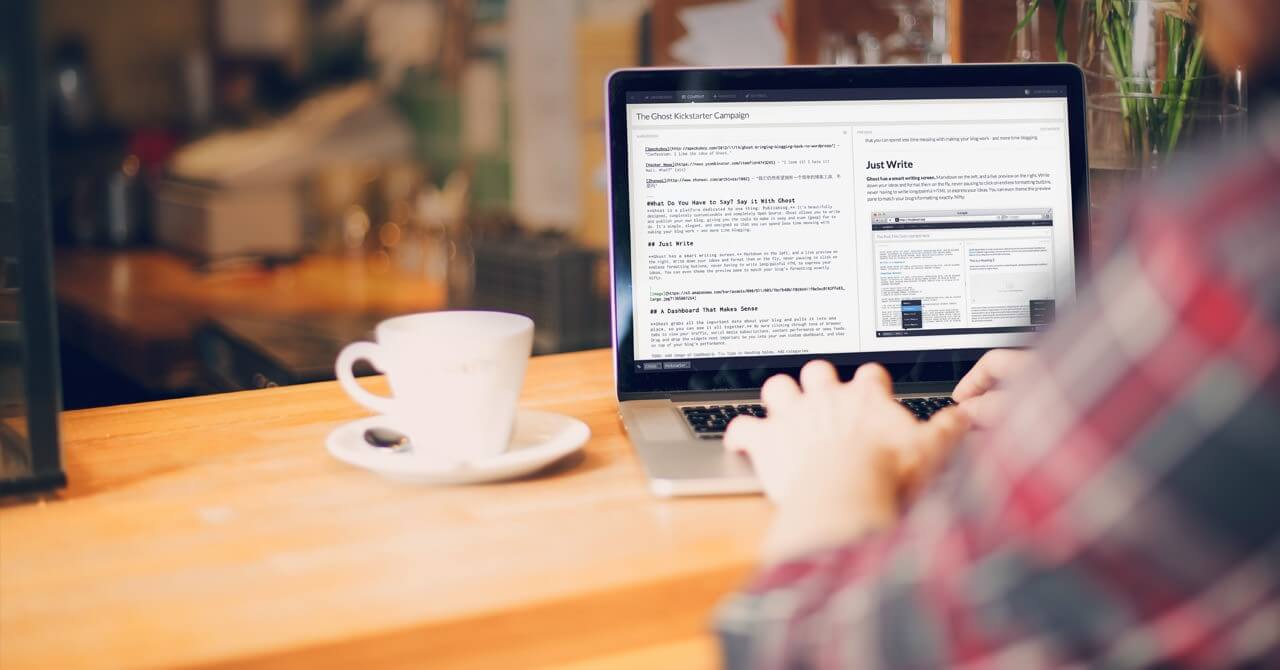 Once you have your first post ready to go, have signed-up for Nomadic Matt's course, and have started putting work into social media, it's already time to start acting and thinking like a successful blogger.
It's true that you become what you think about all day long, as echoed by so many brilliant people through history, and it's never too early to start acting and thinking like a great blogger. The direction of your thoughts will guide your actions, and your actions will guide your outcome. Ultimately, it's your belief and commitment, which begins with your mindset, that determines what it takes to stop you.
Connect With Influencers And Other Bloggers
Social media is the ideal tool to connect with other bloggers and influencers. Comment on their articles, share their content, and be present in their communities. Be very active on social media, but with a purpose. Be willing to help other people by helping to hoist them up, and you'll end up raising higher and higher yourself.
Dealing With Difficult Times
As we've said, this is hard. If it was easy, anyone and everyone would be making a million dollars per year while traveling the world.
It isn't. It's hard. Very hard.
What will ultimately determine your success or failure is your willingness to be a sponge, to be open to success, and failure. Failure will teach you lessons, and it's unavoidable in blogging. There will be posts you think are gold, and they'll flop. Design schemes you love today will look terrible to you in three months. You'll go weeks, maybe even months between getting comments or "moving the ball downfield".
None of that matters. Your persistence does, and that is what will always lead you through to the next successful moment. Those moments, when they come, feel better than you can imagine. Like the post you didn't love that went viral. The design scheme you weren't sure about that drops your bounce rate and drives up engagement. You'll go days in a row, weeks in a row where it feels like you're unstoppable.
Always work toward those moments, and enjoy them when they come. As time goes on, your persistence will be rewarded.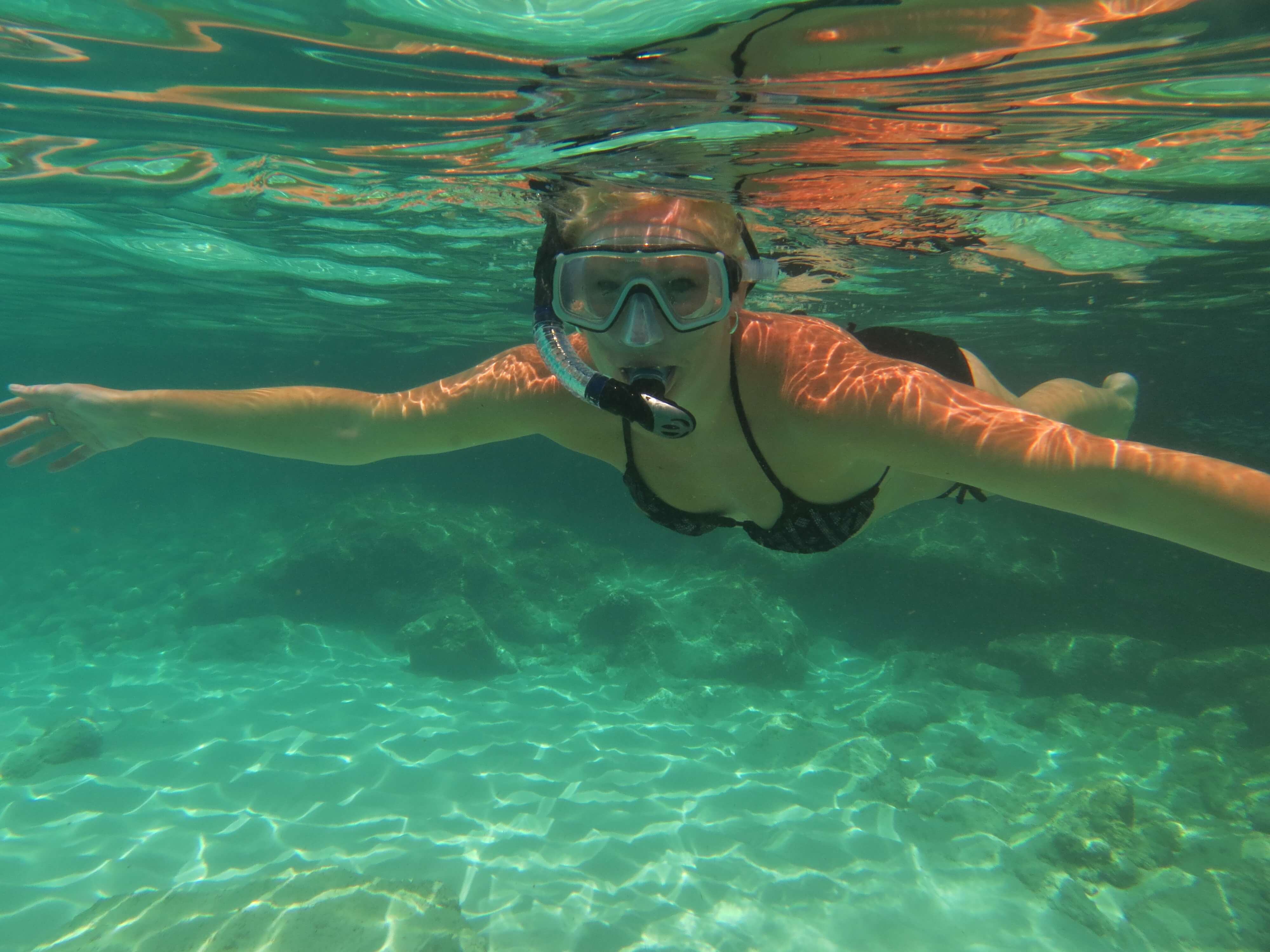 Travel blogging is hard, yes, but think about what you get to do? You get to influence. Inspire. Motivate. You get to open worlds to people they never thought possible. If even one person is moved by your work, how cool is that?
Now, think about 100.
Think about 1,000.
Tens of thousands.
There will be hills and valleys in this, that is to be sure. But, always remember why you're doing this, and the unique opportunity it is to bring a life of travel to the world. Once things take off, the work is worth it. Along the way, remember that and visualize success. Mostly importantly, however, have fun with it.
Experiment along the way, knowing you can change anything that doesn't work. Don't be afraid to be whimsical or daring. Most importantly, don't forget to be yourself.
When success happens, it's going to be because you made it fun – not only for the reader, but for yourself.
Now, go make it happen!
Source link A Couple For The Road