It's strange times we live in. As a couple who travels for a living, writes about travel and loves to travel, it is also an unstable time. We don't know what the future will bring after Covid-19.
Regardless of what happens, travel will be forever changed and we will have to change the ways that we travel and the ways that we write about travel.
But that is another story.
Today is an important time to think about health, safety, and family. We don't take warnings lightly and we take the recommendations of our elected officials seriously.
When I talked to my parents who were in Florida last week, it was time to take action.
Note: There is no coronavirus advice or information in this article, this is just our own personal experience.
My Parents are Snowbirds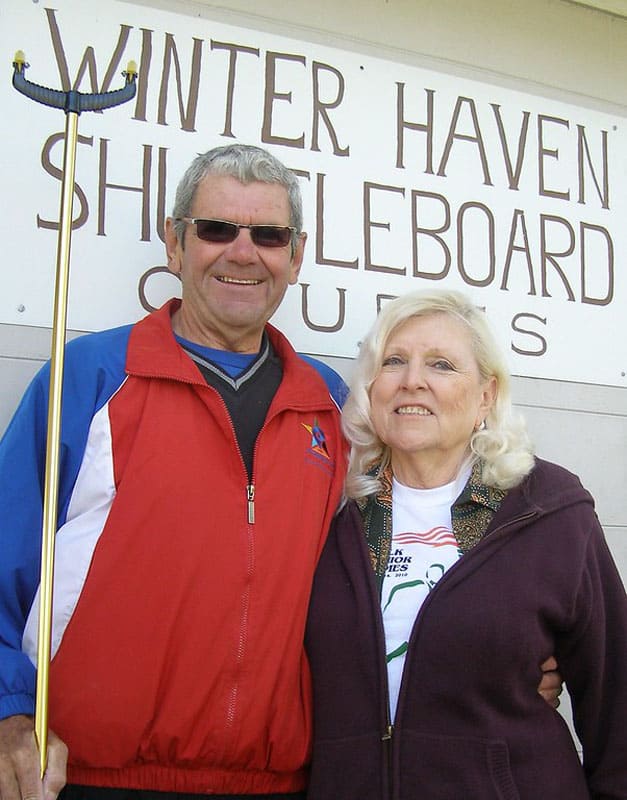 For more than 20 years, my mom and dad have been going the warm and sunny skies of Florida for the winter. They love it there and I do believe it has helped them live longer and healthier lives.
But my mom had a bad lung infection last summer and things changed. After two weeks in the hospital and a lot of serious scares, she recovered and we got her home.
Being the trooper that she is, she still wanted to go to Florida this winter to enjoy the sunshine.
Canadian Travel Insurance
We have great travel insurance in our country and usually, everything is covered (when you purchase the right insurance) but when there is a pre-existing condition like a lung infection, all bets are off.
Mom and Dad took a chance going to Florida for the winter because my mom wouldn't be covered if she caught pneumonia, or had any lung congestion or infection. (which is common with seniors)
But we told her to keep an eye on things and if she had so much as a cough, we'd fly her home on our points.
Coronavirus
The winter went great with no problems, until Covid-19.
Dave and I gave my parents a call last Wednesday, March 11 to see how they were doing. Dad said he was worried about mom.
After we all chatted for a bit, we decided to get them home – just in case. This was before S*%T really hit the fan with regards to the Coronavirus.
Nobody was talking about closing borders and nobody was panicking yet.
A shuffleboard competition was scheduled for the weekend, but we told them to avoid all gatherings. "You can't do that," I said, "you have to stay away from everyone!"
Being in Florida, a lot of my parent's neighbors and acquaintances were listening to Trump calling it a hoax. They thought my parents were crazy packing up to go home.
The Floridian Trumpers continued to go to public gatherings and went on with life as usual. Luckily, my parents were already socially distancing themselves and packing up their house.
Sold Their House in Florida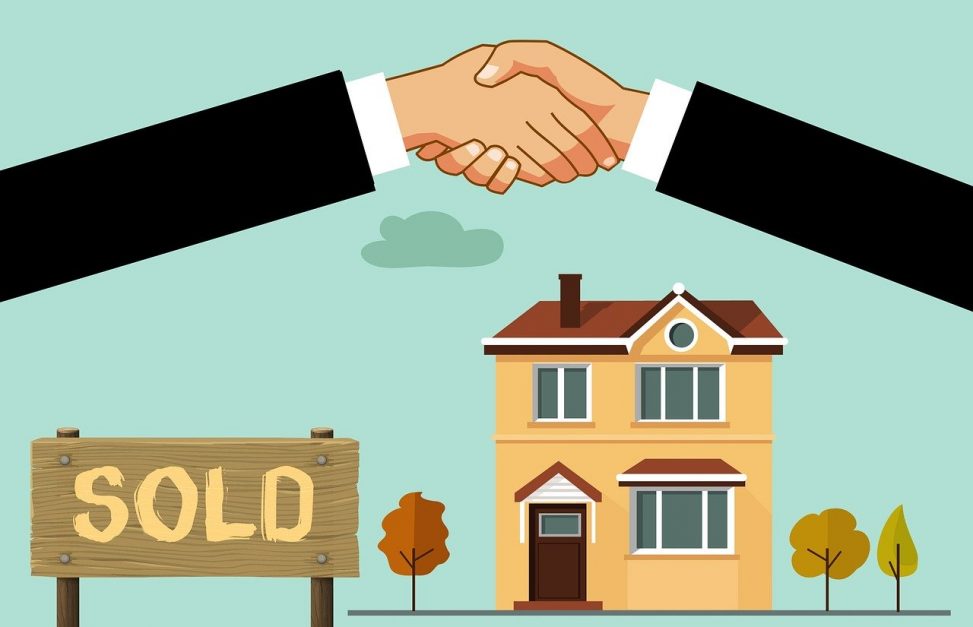 Earlier this year, my parents sold their house in Florida. After my mom's scare and with everything that's been going on in this crazy world, my parents wanted more flexibility in their future Snowbird getaways.
So they put their house up for sale before Christmas and started looking for rental properties for next year's travels.
The house sold and the plan was for Dave and me to fly down in April to drive a van filled with mom and dad's belongings while they followed with their car filled to the rim with the rest.
That all changed with the Coronavirus
Mom and Dad started packing up their house immediately, and they made a call to their friend in Fort Meyers to pick up the van early so they could start heading home.
While we were all mobilizing, the Coronavirus took a turn for the worse.
Dave and I watched press conferences and worried that the borders would close before we got them home.
We were worried that we wouldn't be allowed to board the plane to fly to Florida and then we worried that we wouldn't be allowed back.
My parents were busy packing up the place that they had lived in for six months of each year over the past decade. It was a tight schedule.
Flying Out from Toronto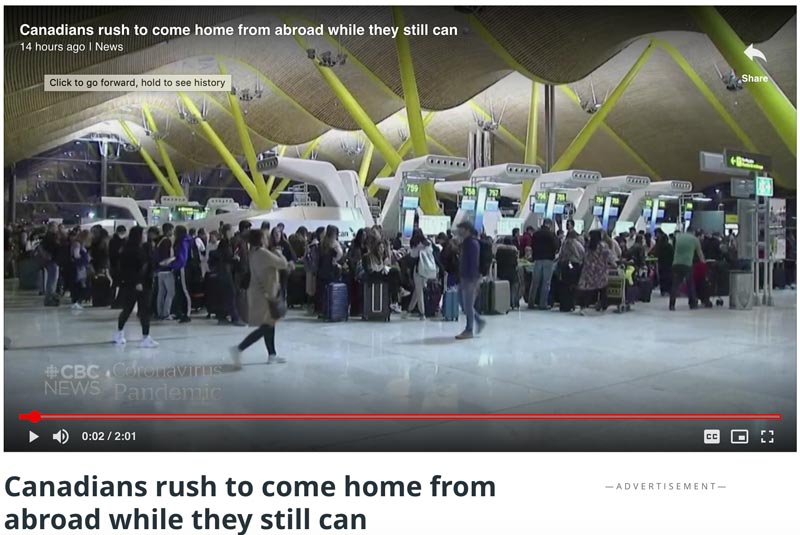 The day before our flight, border closings were tightening in the US. Canada recommended no unnecessary travel. We felt that getting our parents home was necessary!
We got to Toronto Pearson, thanks to my brother Jim who woke up at 3:30 am to take us to the airport and we had no problem getting on the plane.
The airport was quiet, and it was business as usual.
Nobody seemed too worried at all. I really think everyone was confused and wondered what was going on?
We zipped through security and flew through US Customs where they asked us if we'd been to Europe or Asia. Bing Bang, we were on the plane!
We landed in Florida without a hitch.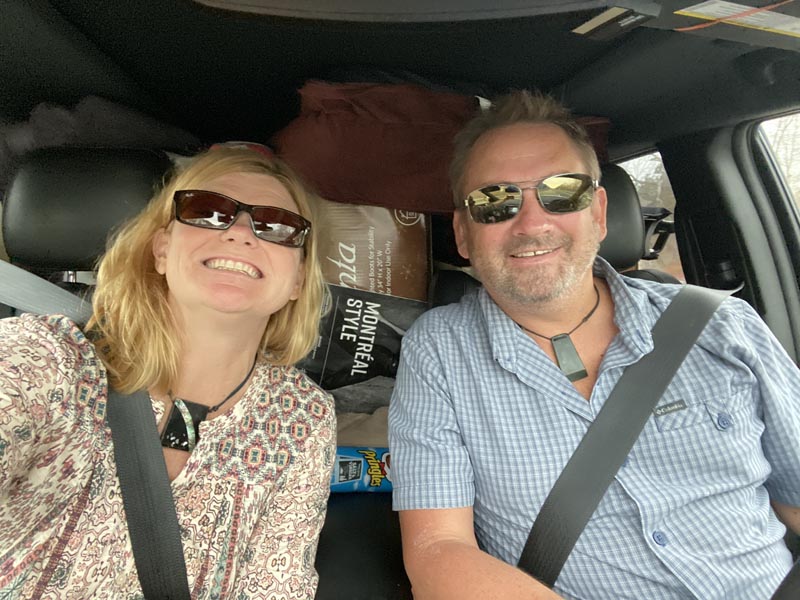 Orlando airport seemed to be business as usual. The food court was packed and everyone seemed to act like nothing was going on. We were happy to get out of there and on the road.
When we saw mom and dad, we kept our distance telling them "don't hug me, I just came off the plane."
There was no time to relax or rest, the cars were packed and we hopped in and started driving.
We all had a feeling that we needed to get back to Canada as soon as possible.
At first, we moved along quickly, but then once we hit I-95 north, it came to a halt. It seemed like a mass exodus was leaving Florida.
We saw Ontario license plates everywhere and it was bumper to bumper. We were hoping to make it further north before we stopped for the night, but we only got as far as South Carolina.
I must say, I was really impressed when we check into the hotel. The clerk was wearing surgical gloves and we all kept social distancing to a maximum.
Clearly, things had changed since we decided to fly out a couple of days earlier and people were starting to take warnings seriously.
Day Two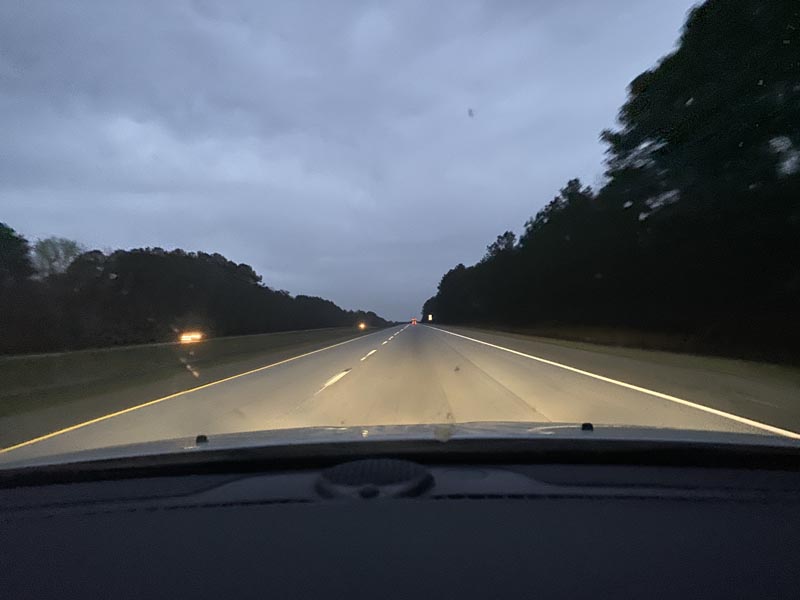 It was 6:30 am and we were back on the road.
We had left Interstate 95 and were now on I-77. It was smooth sailing and traffic-free all the way home.
But we were all feeling anxious.
Would we be allowed to cross the border, would we be quarantined, would they have us out of the car doing a medical exam?
Instead of stopping, we drove straight through, only filling up occasionally. We went through drive-throughs and avoided people as much as possible.
By 10 pm we were at the border. It was eerily quiet.
Insurance Companies May Not Cover Coronavirus anymore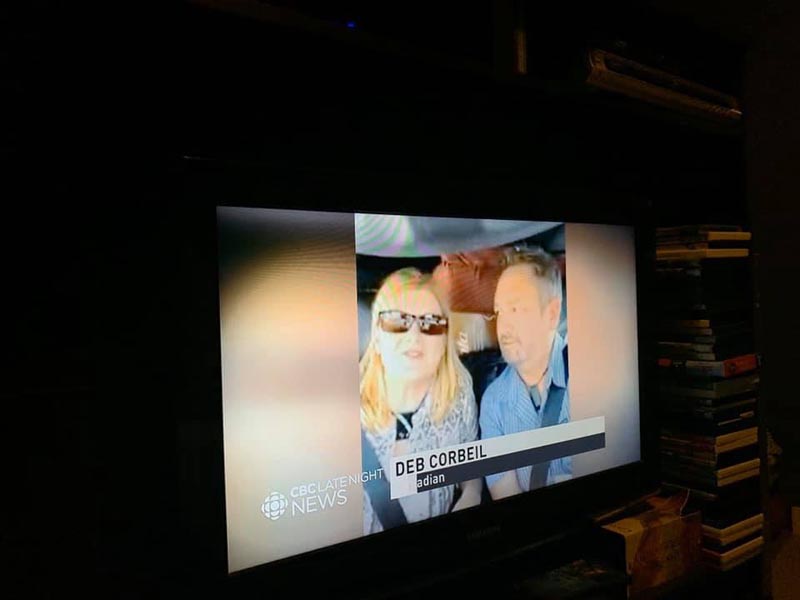 Click here to watch us talking with the CBC
Where were all the Ontario plates we saw the day before? Where were the rest of the Snowbirds?
There are tens of thousands of Canadian Snowbirds in the US for the winter.
If they don't come home after a pandemic is announced, they may not have travel insurance cover them should they get the Coronavirus.
I read that many major insurance companies won't cover Covid-19 treatment if you have traveled to a high-risk area.
I can't say I blame them, if I actively chose to stay out of the country after knowing it's not safe where I am, I'm taking a risk.
I would think that travel insurance would treat a pandemic as a hurricane. If I flew to the Bahamas knowing a hurricane was coming, how could I expect my insurance company to cover the costs to get me out?
To me, it's common sense. When a warning is in effect, I get out when I can.
My Parents are Home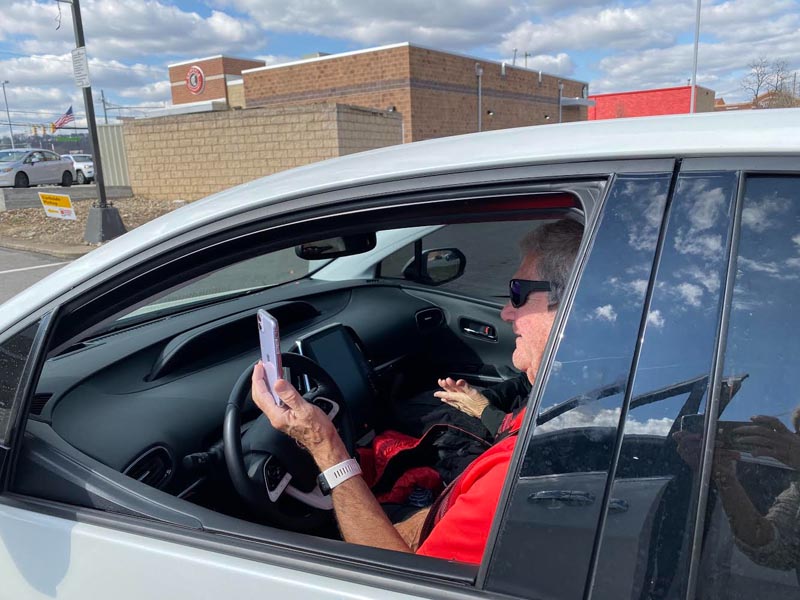 Dave and I got our parent's home because we were pro-active. We saw what was coming and started mobilizing before the warnings. We're lucky because we travel a lot and are always aware of the what if's.
While my parents weren't really thinking of coming home last Wednesday, they are glad that they left by Saturday.
If you have the means to get home, I would.
I have seen many people say, "I am safer here." They told my mom and dad, to stay put and ride it out.
But what if they did get sick? What if they already had contact with someone at Costco or at the grocery store or on the golf course? Nobody knows who has been infected, it's the non-symptomatic people that could pass it on.
My parents are in the demographic of high risk. Snowbirds are in the same demographic. Over 65 is considered high-risk.
I'm glad I got my parent's home.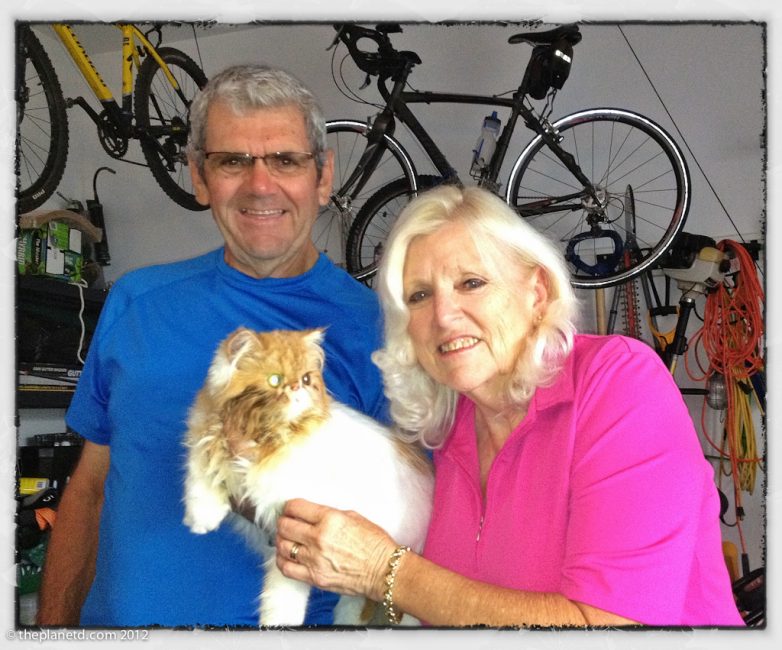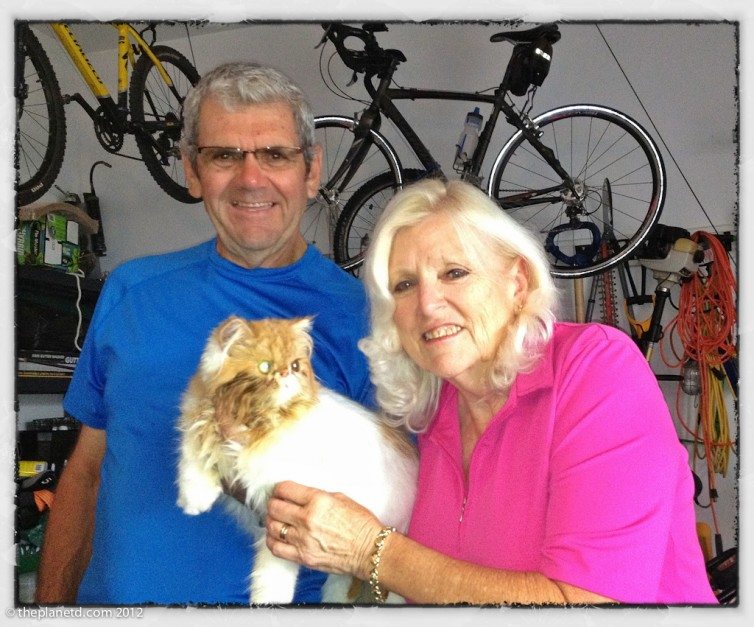 And now if they are sick, we are not worried about insurance, we are not worried about travel warnings.
They are back in the safety and comfort of their own home where they can self-quarantine in peace and quiet.
You Might Also Enjoy
Source link Travel Advisor