Alex Johnson is a 23-year-old Aussie who, after studying journalism in Melbourne, traded the cold weather for sunny Sydney. He falls in love with this city more and more every day, and is hell-bent on making every day better than the one before. You can visit his blog at http://www.inspireabetterlife.com/
So, after years of contemplating a trip to Australia, weighing up the cost and effort it would take to fly here, you've found yourself some cheap flights and now you're here. Chances are you've flown into Australia's largest city; Sydney and you're not in too much of a hurry to spending more money than you have to. The great thing about Sydney is that it's definitely not hard to see it on a budget with plenty of free things to see and do! Some may think that the only way to see the Sydney Harbour Bridge up close and personal is to do the infamous Bridge Climb which is a once in lifetime experience with some stunning views… but it can leave a dent in your wallets! It's not widely known to tourists that it's actually possible to get on the harbour bridge and walk the pedestrian track from one side to the other. To access the pedestrian walkway from the southern side is via Cumberland Street, the Rocks. You'll be able to walk safely on the walkway and be able to take some stunning photos of Circular Quay and the Sydney Opera House.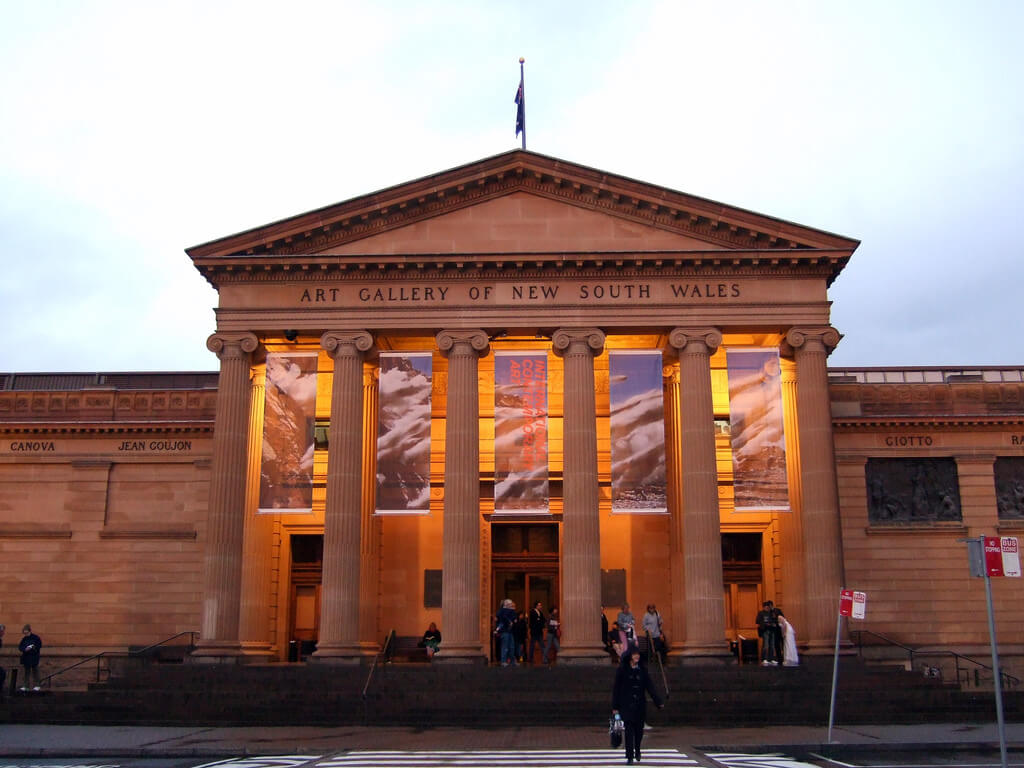 Located just a short 15 minute walk away from the Royal Botanical Gardens is one of Australia's largest galleries, the Art Gallery of New South Wales. The architecture of the gallery will be enough to entice you to enter. The gallery hosts a permanent collection that is free to view, however special exhibitions will carry a cost for entry. You'll see everything from Aboriginal Torres Strait Islander Art to contemporary Australian.
If you're feeling extra creative, the gallery offers free "Drop in and Draw" sessions on the first Saturday of every month with materials all provided. To get a better understanding of what you're seeing the gallery also offers a range of free public tours led by trained volunteers.
The Rocks area is the perfect place to have a stroll, located just at the foot of the Southern end of the Harbour Bridge, and with plenty of heritage listed buildings, you'll get stunning views and look at a bit into the history of Sydney. The Rocks is also Sydney's oldest neighbourhoods. If you want to learn more of the history, the Rocks Discovery Museum is free. If you're lucky to visit on the weekend, you'll also be able to access the Rock infamous markets which are free to enter, in the open air, and placed with the Harbour Bridge backdrop!
Easily accessible from the Rocks on George Street, the Museum of Contemporary Art is worth a visit. The MCA is dedicated to exhibiting, collecting, and interpreting contemporary art. The MCA has some exhibitions that are free to enter and exhibit, however special events and exhibitions will incur a cost to visit.
The museum also offers up free tours and talks that take you around different exhibitions. Tours will run daily, however time and exhibitions vary, so be sure to check beforehand.
The Royal Botanical Gardens is a nature oasis in the heart of Sydney, and located just a short walk from the Opera House. This is truly the perfect place to grab lunch either from the cafe or restaurant, or better yet come prepared and pack a picnic! If you're looking to get a t better understanding of what the botanical gardens are, there are free guided walks around the grounds with no bookings essential. The botanical gardens are perfect for those who want to enjoy a peaceful and relaxed day.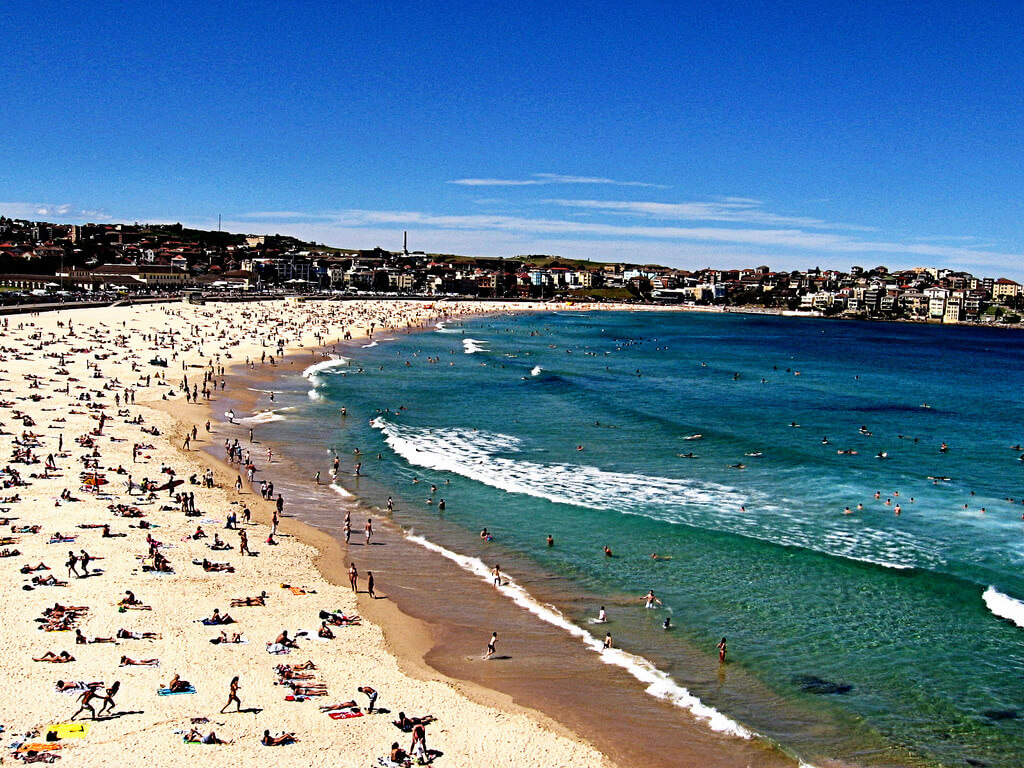 You can't come to Sydney and not visit the infamous Bondi Beach! Definitely make your way up to Bondi Icebergs to really take in the blues of the ocean, and the yellow sands of Bondi! Don't just stop there though; why not try out the Bondi to Coogee Walk! This stunning walk takes you through Tamarama, Bronte, Clovelly beaches to get to Coogee beach. The walk follows the natural coastline, and will take you about two hours. The famous Sculptures by the Sea, sees sculptors showcasing their work alongside the walk.
The Royal National Park is amongst one of the oldest parks in the road, and is located a one and a half hour drive from Sydney. Entry into the park costs $12AUD per vehicle, which goes into the maintenance of the park and its amenities. In the national park you'll be spoilt for choice as to what to do, there are hundreds of kilometers of walking tracks to choose from, barbeque areas to set up at, fishing spots, bird watching, and whale watching.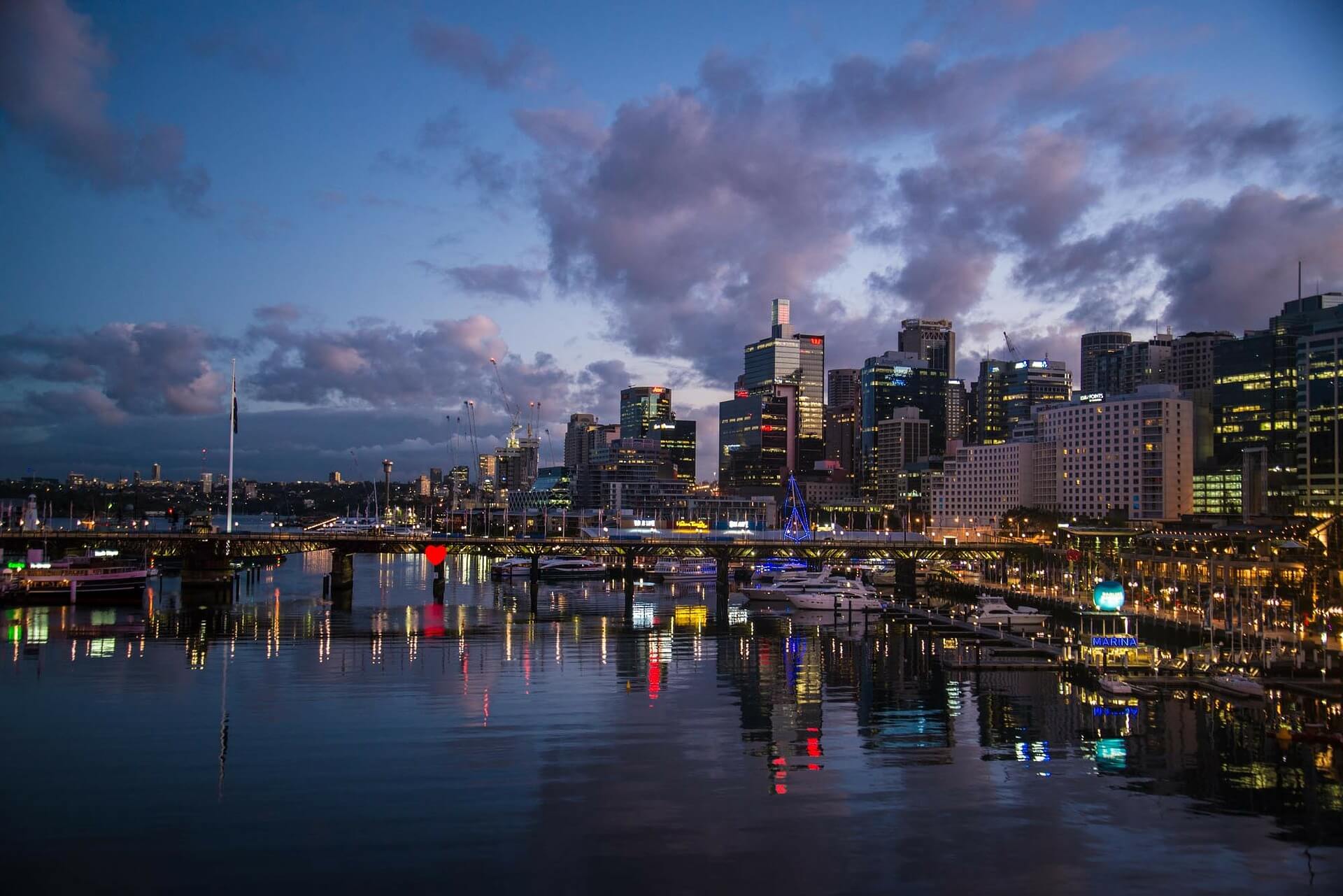 Darling Harbour is an entertainment mecca for kids with the Wildlife Zoo, Sealife Aquarium, and Madame Tussauds. However, these can be quite expensive. An alternative that kids may even like more is the recently revamped Darling Quarter Kids Playground, with an array of fun activities such as a flying fox, water games, climbing ropes and much, much more. The best thing about the playground is that it is completely free, and is designed to promote imagination in kids
If you've missed the chance to visit Vivid in Sydney, don't fret because Luminous at Darling Quarter illuminates every night at multiple times. If you're looking for cheap eats, Chinatown is only a short walk away from Darling Quarter and features a night market on Fridays on Dixon Street, Chinatown. The stalls feature street foods with everything from Dragon Beard Candy to Japanese takoyaki. One of the biggest crowd pleasers is the 'Emperor Custard Puffs' at $5 for 18 puffs.
A Few Things That Are Worth Paying For:
COFFEE ($3.50 – $4.50) Australians love a good coffee and damn sure know how to make a great coffee. Try the Aussie specialty; a 'flat white'
Brunch foods ($10 – $20) – Aussies also have a love for brunch foods that are equally beautiful to look at as they are to eat
Portable charger – you never know when it'll come in handy
Bondi Icebergs ($6.50) – includes entry for the day gives you access to the natural seawater 50m pool, sauna, and gym
Ferry to Manly ($5.00 – $6.00) – you'll get stunning views of the harbour, and visit the northern beach of Manly
Source link A Couple For The Road