Although it isn't mentioned much, many Vietnamese people tend to adopt the Buddhist faith in some form or another. Certain practices are evident. One of these is the practice of having meat-free and dairy-free days.
Vegan food has taken a surge upwards nowadays and it can be found in a variety of places around Halong Bay. Budget, mid-range, and high-class restaurants are serving vegan with diverse splendors in touch and taste. You still have to look around a bit. Nowadays though, most restaurants have some kind of plant-based foods that are being served.
A lot of Halong Bay cruises, such as Peony Cruise, will strive to include some vegan options in their menus. Quite a few cruises have buffets that serve a mix of dishes, with some vegan choices available. There is often local produce served.
Examples include tofu and vegetarian spring rolls. You can ask the cruise or tour operator about the vegan cuisine they provide.  You should advise the cruise around two days in advance. They will have more time to prepare a selection of vegan foods available. There are possibilities that suitable wines or other vegan-friendly drinks can be offered to accompany your dining options onboard.
There are places around the Halong Bay area. The local beach hotspot Tuan Chau offers some fining dining experiences at the 1958 Restaurant. There are mixtures of all kinds of cuisines here, with some tantalizing vegan options unique to the area. Avocado Restaurant at Bai Chai offers a mixture of vegan, local ad western dishes and offers a specialty in fusing avocado into many items on the menu. Both these restaurants look good for the tourist who is looking for vegan cuisine in comfort.
For the more adventurous vegan eater, there are a few options noted on the Happy Cow directory. The loving hut offers a vegan lunch buffet with a variety of plant-based meat options plus local vegetarian cuisine. The com chay restaurant has staple vegetarian food and good value prices. Hoang Kim also offers both eat-in and take out around Halong City.
These places hold some solid reviews at the time of writing and could be worth checking out. Locally produced vegan food is a delight in certain hidden gems around Halong Bay and even Vietnam. Don't forget to bring your translator, as the menus or staff may or may not speak English. Be mindful of the 1st and 15th of the Buddhist calendar month. These are vegetarian only days and restaurants will be rammed full of diners.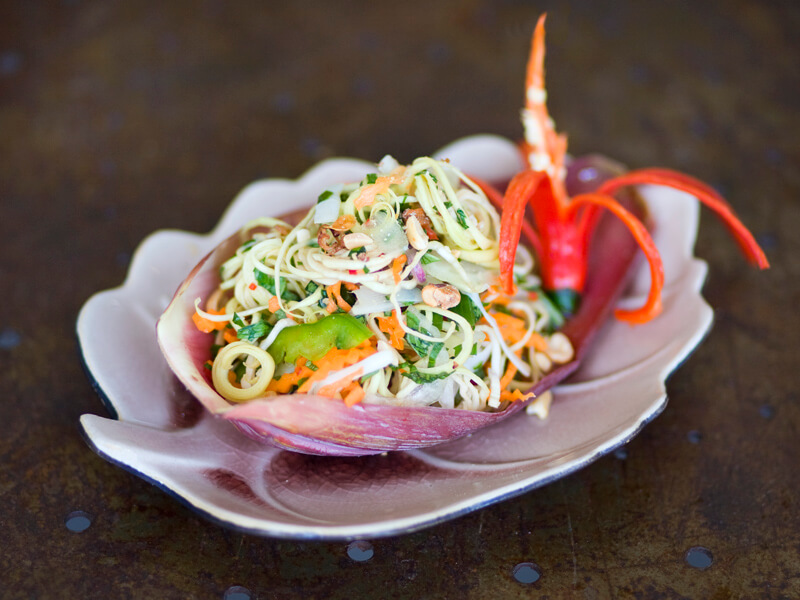 For vegans, searching for food can be as exciting as exploring the sights around them. Make the most of the vegan options available here where possible. Look for a banana flower salad, buffalo nuts, or some of the local algae or seaweed dishes available. Chayote and lotus root are also grown locally. Halong Bay is a delight for vegans if you can find the hidden gems around.
Source link A Couple For The Road