Lucy Colins is a recent graduate from Glasgow. During her studies, she was fortunate enough to have plenty of time to travel, and visited some amazing cities and countries, including Iceland, Casablanca and Sicily. She also loves going out to the Scottish Highlands and hike her way around the Isle of Skye. She's recently started up her own blog, Tanned Traveler, to document some of her experiences and discuss places still high on her bucket list.
Taking a couple of weeks holiday in the winter to recharge your batteries and escape the British weather is good for the soul. From soaking up the winter rays in the Caribbean to zipping down snowy slopes in the Alps, we have compiled a list of our top destinations to head to this winter which will make the dreary weather seem like a distant memory.
The largest and most fascinating of the Caribbean's islands, Cuba is an ideal destination for a winter holiday. The beautiful white sandy beaches on the north of the island lined with palm trees provide an idyllic destination for couples or families.
No trip to Cuba is complete without a visit to the bustling capital of Havana where the country's interesting history is etched on every corner. Be sure to take a taxi ride in one of the 1940s Cadillacs which rattle around the city. Delve into Cuban culture in the mesmerising valley of Viñales where you can observe the production of traditional Cuban cigars and ride on horseback through the lush countryside.
With average winter temperatures in the mid 20s (Celsius) and an increasing number of flights from British airports, there's never been a better time to visit Cuba. Take a look at comparison websites such as Skyscanner to find the cheapest flights.
Don't forget that you need to apply for a tourist visa when travelling to Cuba. It's best to sort out your visa before flying. Don't think you can combine your trip to Cuba with a trip to the US while you are in the area. Strict legislation prohibits tourism directly to Cuba from the United States. Banks also do not accept any American cards, including American Express. You're also not able to get any currency before you travel, so ensure you have debit and credit cards on your person that are accepted by Cuban banks.
Other than that, enjoy your trip to this fascinating island. It's still very high on my bucket list, and I hope to cross it off soon.
There's nothing quite like the feeling of the wind in your hair as you swish down a mountain. Whether you are a first time skier or seasoned professional, skiing is always a great holiday. Resorts can differ greatly with some more suited to families while others are renowned for their nightlife. With plenty to do on and off the slopes, resorts like Val d'Isere in France are great options for families or groups.
Companies like Mark Warner have a number of hotels in Val d'Isere and are a good option for families with a range of childcare options and family friendly rooms. They offer half-board, so you don't have to worry about dinner at the end of a busy day. It was perfectly suited for one of our big family skiing holidays to the area. Arranging dinner for over six hungry mouths is such a chore, not to mention the dishes involved…
If you like to ski hard and party harder then St. Anton in Austria is the place to go with a number of fantastic intermediate and advanced areas to explore along with an electric nightlife scene. Other high quality ski resorts in the Alps include Meribel, Zermatt and Verbier. A little further afield in Austria, there are some great resorts in and around Tirol. You can get pretty cheap flights from budget companies like Easyjet and fly either to Innsbruck or Munich.
From Munich Airport, you can book a special airport taxi that drops off passengers at various skiing resorts. From personal experience, this type of set-up is usually perfectly arranged. There might be a short wait after you land while the taxi driver is waiting for all passengers to arrive, but then you are whisked off and dropped off straight outside your hotel.
The taxis often also provide water for those you want it. Make sure you book in advance so the taxi company knows you are coming. If you leave it until you land you might get stranded at the airport.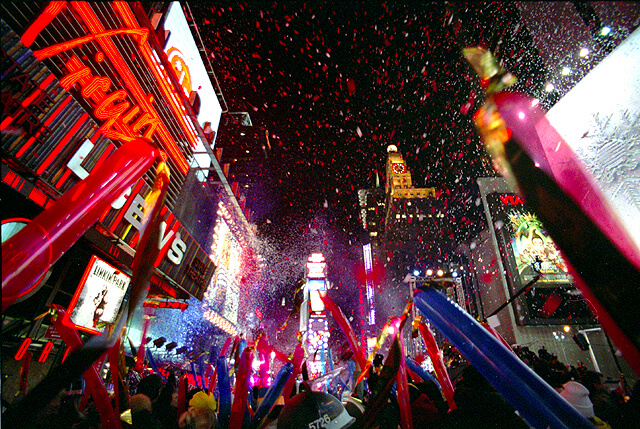 For a wintery city break, there's nowhere better than the city that never sleeps. There's something about New York at Christmas time which is truly magical. The city transforms into a winter wonderland in the build up to Christmas when ice rinks and elaborate decorations pop up over the city. Be sure to take a trip to the top of the Rockefeller Center where you can take in the icy views of Manhattan. While you are there, take a spin on the ice rink and admire the Christmas tree. This year, the tree will be lit at the end of November – so if the Rockefeller Center Christmas tree is high on your bucket list, book your trip any time in December.
Don't miss the Radio City Christmas Spectacular show at the Radio City Music Hall where the famous Rockette dancers and other acts spread plenty of holiday cheer. Remember to wrap up warm as it can get very cold in New York during the winter with average temperatures of just 2 degrees Celsius.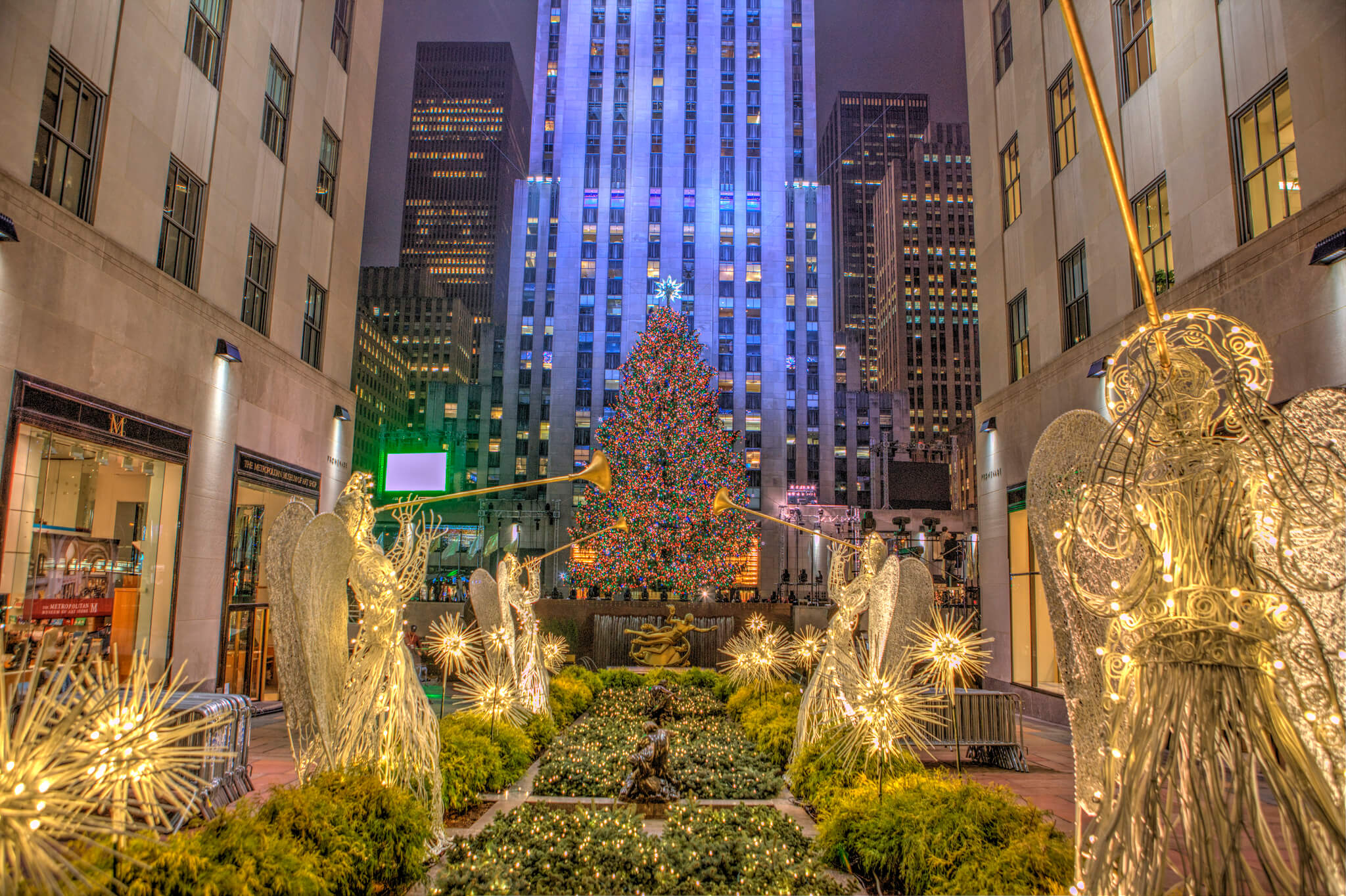 Although it's a very typical tourist destination, I still recommend finding the time to visit Times Square when it is dark as well. It's only a few blocks away from the Rockefeller Center! There is something absolutely breath-taking about the combination of those massive neon signs, yellow taxis and huge store fronts. Feel like a little kid again and visit the Disney store, score some Levi's jeans, or get your chocolate fix at M&M's World.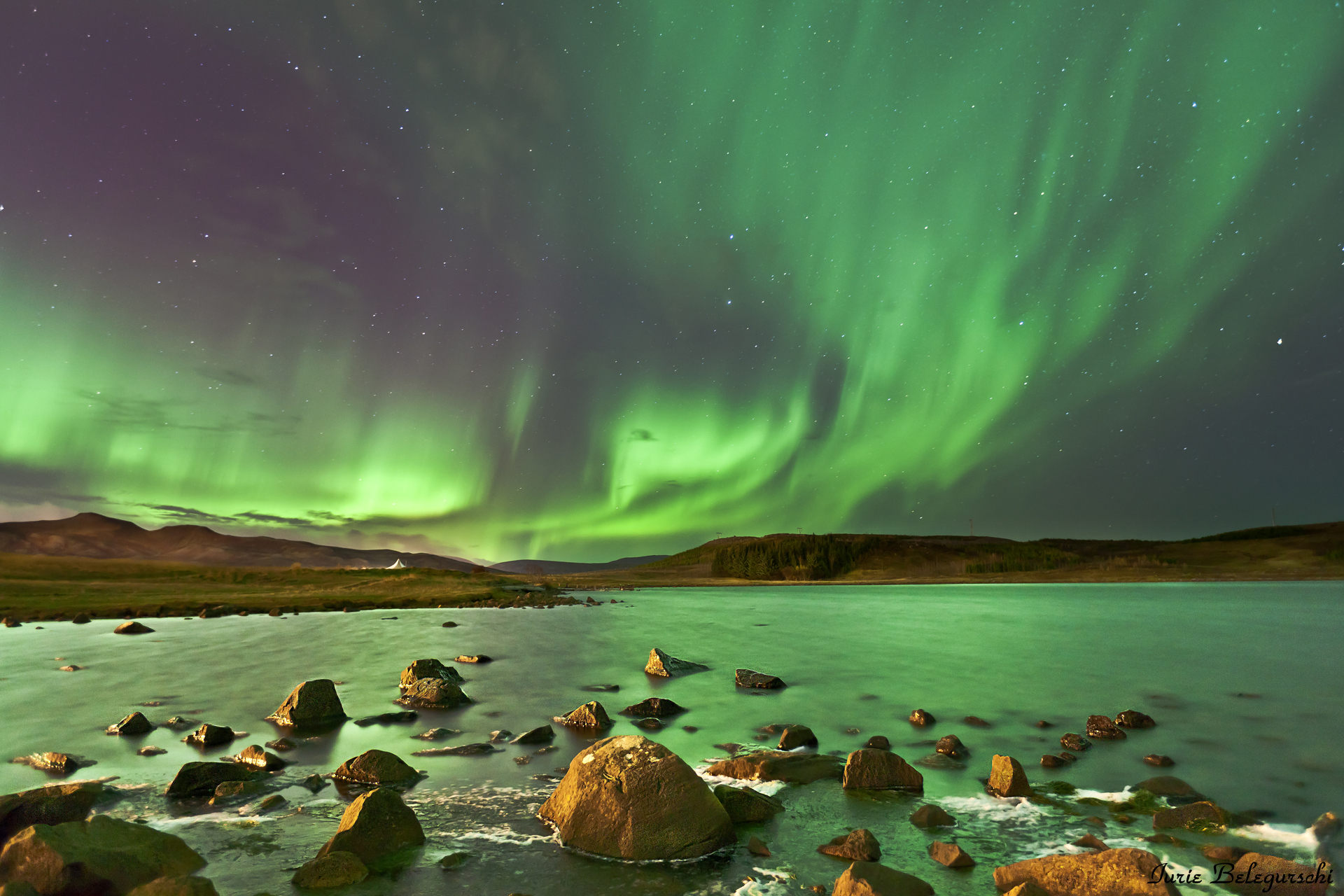 For an absolutely magical experience, book a trip to see the Northern Lights. The Aurora Borealis are visible from various cities in Scandinavia, such as Norway or even Northern Scotland. However, for an unforgettable trip, visit Iceland instead. In order to improve your chances of seeing the lights, book your accommodation in a spot where it will be pitch dark. Consider booking a hotel on the Golden Circle, away from the lights of Reykjavik.
Seeing the lights cannot be guaranteed because the lights are on a cycle and can generally only be viewed two to three days out of seven. If you book up to seven nights in Iceland, your chances of seeing the lights are bigger. Accommodation on Iceland can be very pricey, so consider all your options and don't skip Airbnb. On my own trip to Iceland, Airbnb provided us with plenty of viable options where other hotel comparison sites let us down a little more. I visited Iceland at the end of August, still technically the high season, and so we simply couldn't find accommodation is some places anymore as it was booked up. Airbnb was a lifesaver!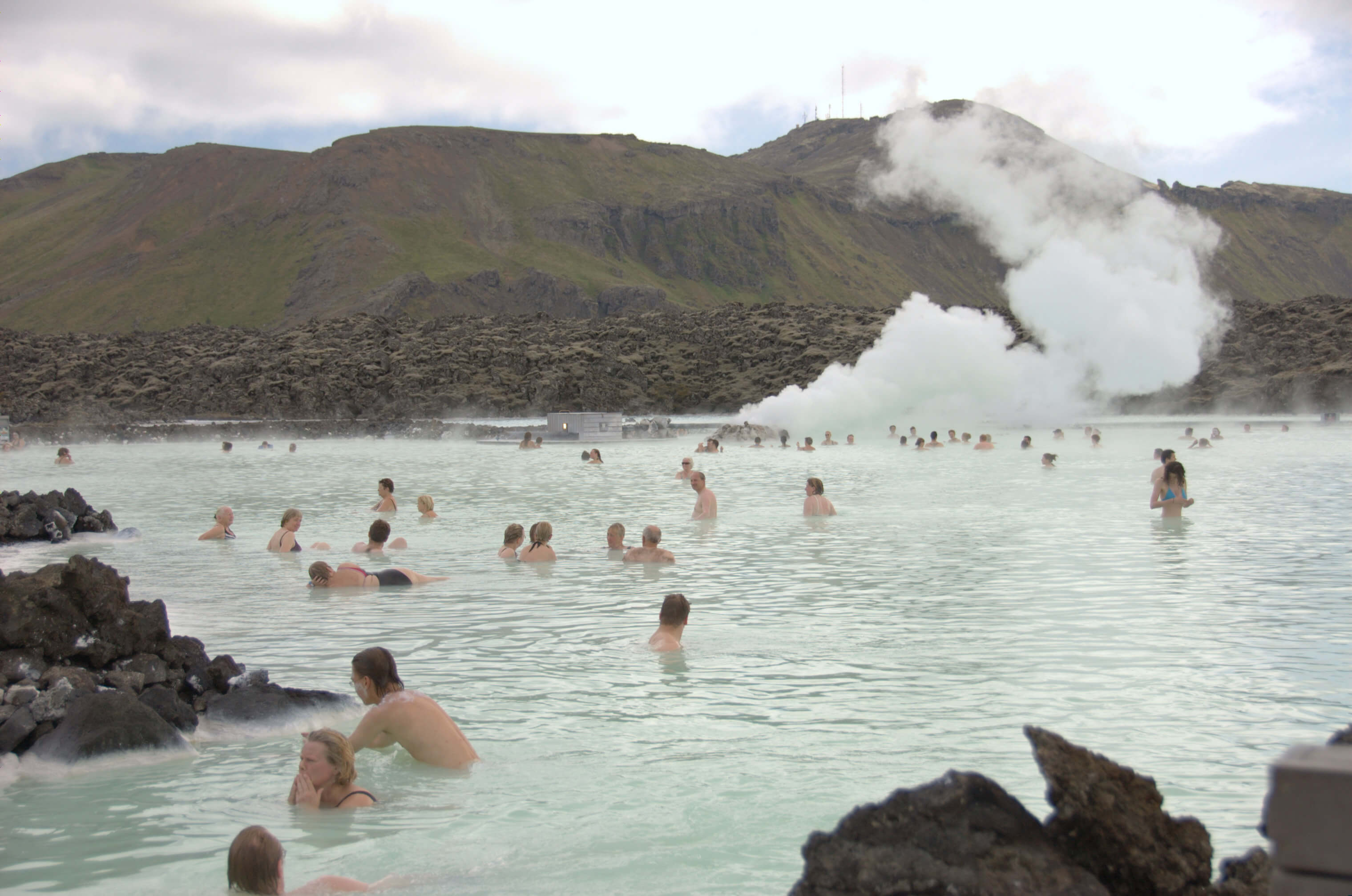 Should you be unlucky and not witness Iceland's Aurora Borealis, then Iceland offers plenty of other experiences. Book yourself a ticket to visit one of Iceland's geothermal baths for example. The most famous hot spa is Blue Lagoon, located a stone's throw away from the capital. The minerals in the water is said to do wonders for your skin.
Alternatively, drive down to Vik to see one of the country's black sand beaches. It's a hauntingly beautiful sight. If you are staying in and around Reykjavik, many tour operators organise one to two day trips from the capital. You can drive round the Golden Circle with other tourists in a small minibus and see the Gullfoss waterfall.
Source link A Couple For The Road