At the end of this month, we are traveling to Costa Rica for the first time. We haven't been before and are very excited to finally make it to a destination that's been high on our list.
While researching things to do in Costa Rica, we thought we'd share some fun facts about Costa Rica.
Costa Rica Discount Offer
We needed something to write about to let you know that if you book your own Costa Rica Panama trip within the next year with UnCruise, you'll get $100 per person savings on the same 10-night trip we are taking!
If you want to see what an UnCruise is like, check out this video we took of our time in Alaska this summer.
Use "PLANETD" code for your discount when checking out!
Now, that you have seen the adventures to be had! Let's talk about Costa Rica.
9 Fun Facts About Costa Rica
Where can you go to find beaches, mountains, and rain forests? If you want to experience all of these environments in one trip, grab your travel gadgets and get to Costa Rica!
Located in Central America between Nicaragua and Panama, Costa Rica is a small country bordered by oceans on either side. But don't be fooled by its small size. Costa Rica has plenty of good food, excellent coffee, and adventure for the perfect getaway. 
Travel to and from Costa Rica is relatively simple from the Americas. Before you go, here are nine Costa Rica facts to help you get acquainted with your destination!
1. Watch the Sunrise and Sunset in One Day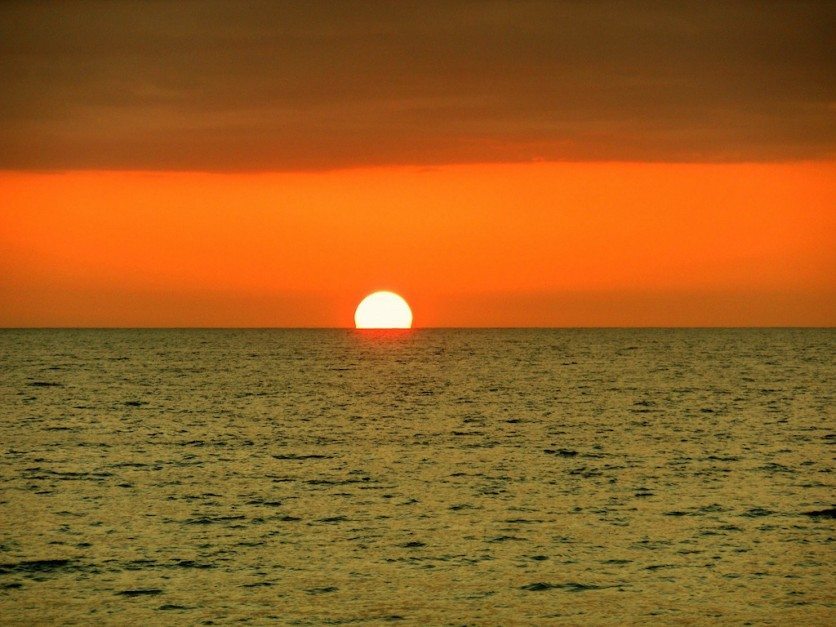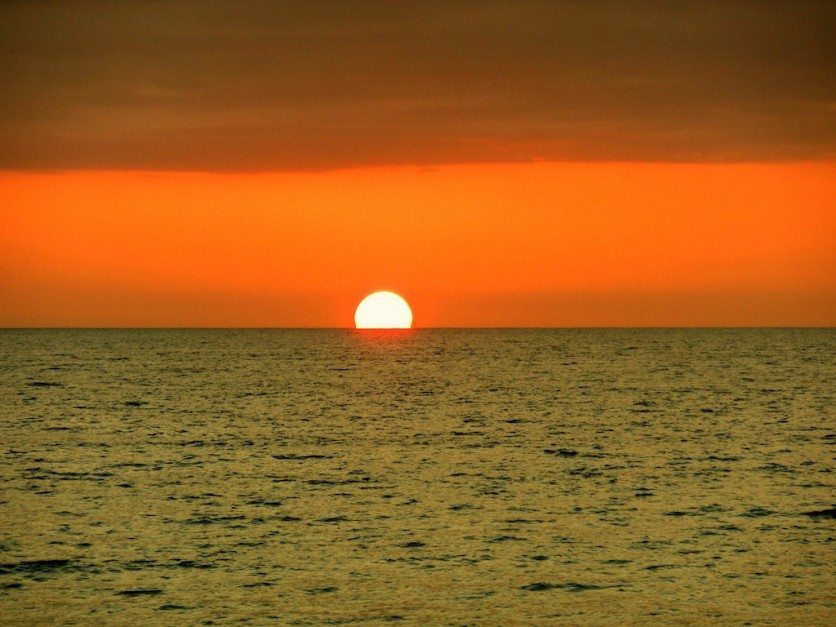 Your beach vacation just got better! Because the Pacific Ocean borders Costa Rica on one side and the Atlantic Ocean borders the other side, you can watch the sunset and the sunrise all in one day. 
Choose a spot in the morning on the Caribbean side of Costa Rica to watch the sunrise. Travel across to the Pacific coast and watch the sunset on an eastern beach. Allow plenty of time to travel by bus or car. While the distance is short by total mileage, traveling the Costa Rican roads can be a challenge. 
2. Enjoy Renewable Energy
For eco-conscious travelers, you'll appreciate Costa Rica's commitment to renewable energy. The country currently runs on 98% renewable energy. 
Using a combination of hydropower, wind, geothermal sources, and solar energy, Costa Rica powers more than a million homes and thousands of businesses. 
3. Catch Plenty of Monkey Antics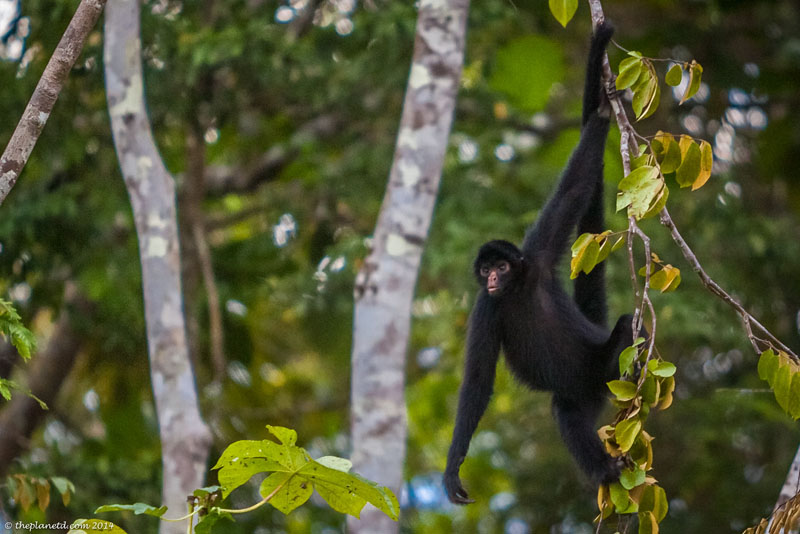 A jungle vacation wouldn't be complete without a monkey sighting. You won't have to worry about that! Monkeys are one of those most common mammals in Costa Rica. 
Costa Rica is home to several species of monkeys, including the howler monkey, the white face monkey, Central American squirrel monkeys, and Geoffrey's spider monkeys. Be sure to visit some of Costa Rica's National Parks, where you'll find plenty of monkeys roaming the parks. 
If you want to see all four of these monkey species in the same place, make time for Corcovado National Park. It's the only place you'll find all of these monkeys in one place during your trip!
4. See Plenty of Smiles
Costa Rica earns recognition for its happy people! From a long life expectancy to the government's investment in the education and well-being of its citizens, Costa Rica fosters a happy, healthy environment. 
Tourists can benefit from the smiles and happiness of the country as a wonderful value-add to your vacation!
5. The Cuisine is Simple and Delicious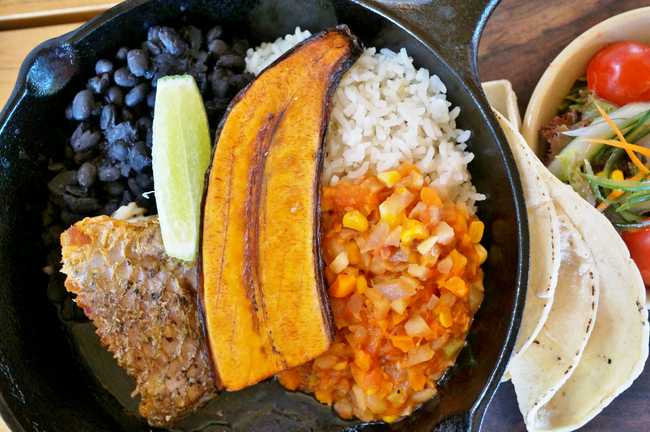 Costa Ricans enjoy a staple dish of rice and beans most mornings for breakfast. You'll see this meal listed on menus as "gallo pinto." You'll also find plenty of black bean soup and other dishes made with rice and beans. 
If you get tired of variations on rice and beans, try some Costa Rican ceviche. They have a unique take on this popular dish using tilapia and fresh vegetables.
Don't forget to try plantains during your stay! You'll find them fried as a side dish to traditional Costa Rican dishes. 
6. Art is Everywhere, Including the Money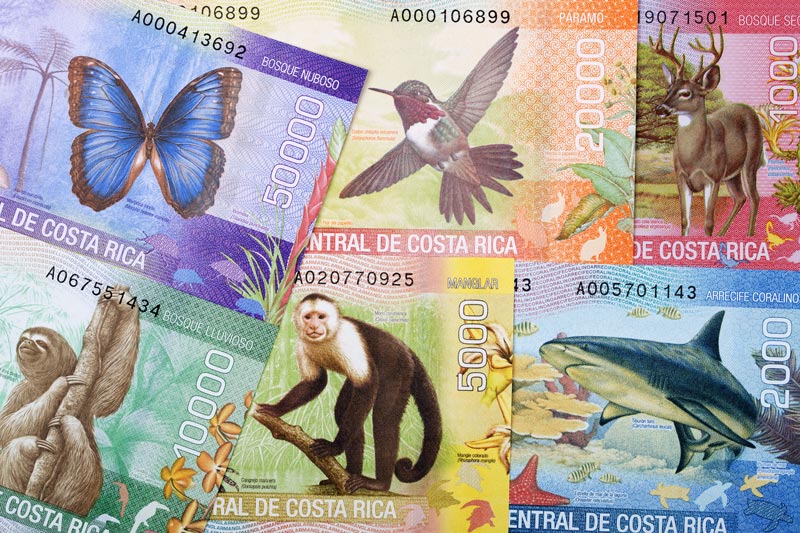 Costa Rica loves colorful art! You won't have to look hard to see beautiful artifacts or paintings.
While the dollar is often accepted, the colon is Costa Rica's currency—and it's a delight to behold. Each denomination bill has a different colorful scene depicting the natural habitats and animals of Costa Rica. 
Costa Rican visitors can find plenty of art in museums throughout the country. In the capital city of San José, you'll find:
the Museo Nacional de Costa Rica (National Museum of Costa Rica)
the Museo de Arte Costarricense (Museum of Art)
and the Museo de Jade Costa Rica (Museum of Jade), which houses artifacts made of jade
If you can't make it to a museum during your stay, take note of the sculptures that line many of the city streets in Costa Rica. Government organizations work to preserve works of art and sculptures from the country's prominent artists, like Teodorico Quiros, Isidro Con Wong, and  Ibo Bonilla.
7. Hummingbirds are Plentiful
If you think there are a lot of monkeys in Costa Rica, wait until you see the hummingbirds! Some consider Costa Rica to be the world's hummingbird capital. 
In case you lose count, there are around 50 species of hummingbirds in Costa Rica. Of those species, only a two are unique to Costa Rica:
The mangrove hummingbird found only in the mangrove forests on the Pacific coast of Costa Rica
The coppery-headed emerald hummingbird, which you'll find only in the Pacific and Caribbean highlands of Costa Rica
Head to La Paz Gardens to see around 26 of the country's hummingbirds all in one place!
Image by millabates from Pixabay
8. Enjoy Rich Coffee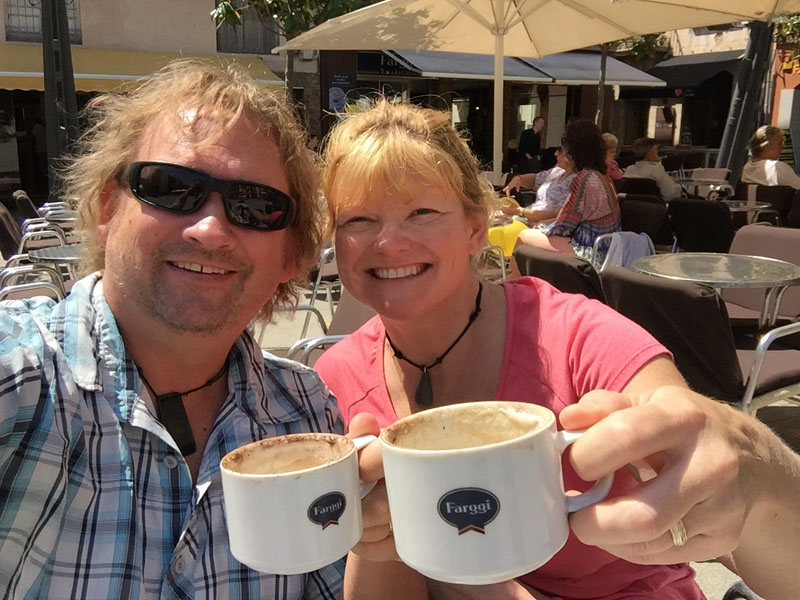 Costa Rica is one of the world's biggest exporters of coffee. From free hotel coffee to coffee from a local shop, you can't go wrong with any cup of coffee during your travels through the country—and you don't have to spend a lot for quality coffee.
Why is the coffee so good here? In Costa Rica, it's against the law to produce any coffee other than 100% Arabica. It's one of the highest standards for coffee, and it's illegal to produce anything else in Costa Rica. 
9. Find Plenty of Beach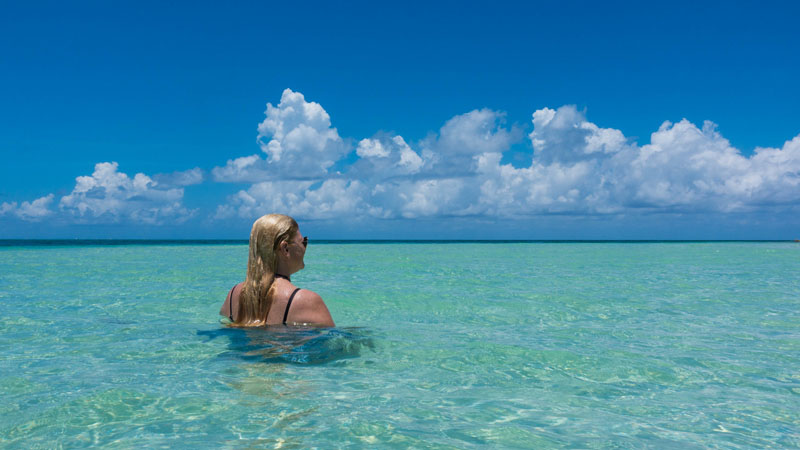 With about 800 miles of coastline, you'll have no problem finding a relaxing spot on the beach while you're in Costa Rica.
You'll find some of the best beaches in secluded areas off the beaten path. Work with a travel guide to choose the ideal beach for your vacation and help get you there safely. 
These Costa Rica Facts Are Just the Beginning!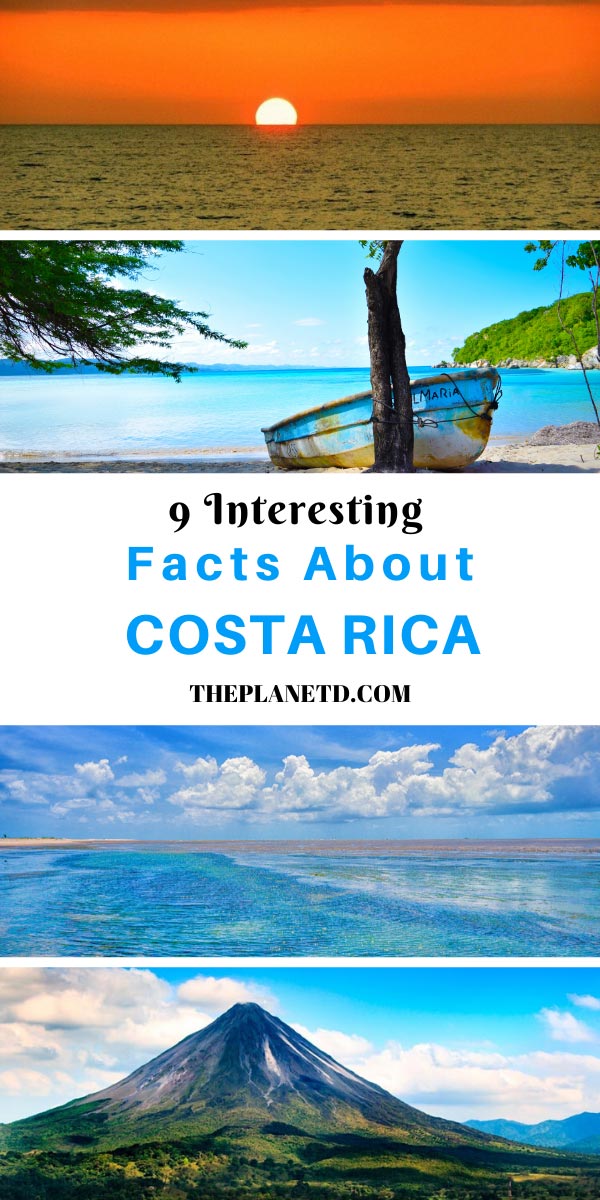 For such a small country, Costa Rica has a lot to offer! These nine Costa Rica facts are just the beginning of your beach or jungle getaway.
When you're ready to plan your trip, check out our Costa Rica Travel Guide! We put together the ultimate resources to make your trip to Costa Rica memorable, safe, and fun. 
Read more fun facts on Other Places in the world
11 Interesting Facts About Greece – Number 4 May Surprise You!
81 Interesting Facts About Canada
All About Andorra
You Might Also Enjoy
Source link Travel Advisor