Italy's Cinque Terre is one of the most popular tourist attractions sites in Italy. This area that consists of 5 Villages has been around for many centuries..
If you are planning to visit Cinque Terre soon, here are the seven things you need to do when you get there.
When you get to this place, one of the things that you need to forget about is your car. The available means of transport within these villages are moving by train or on foot. The beauty of walking is that you'll get a perfect feel of this beautiful place. It will also give you a chance to interact with the locals and learn more about this place.
If you choose to walk, you'll need to be ready to sweat a little because the area has lots of hills. If you want to move quickly between the villages, then you can opt to use a train since it takes just a few minutes to move from one village to another. The five villages of Cinque Terre include; Monterosso al Mare, Vernazza, Corniglia, Manarola, and Riomaggiore.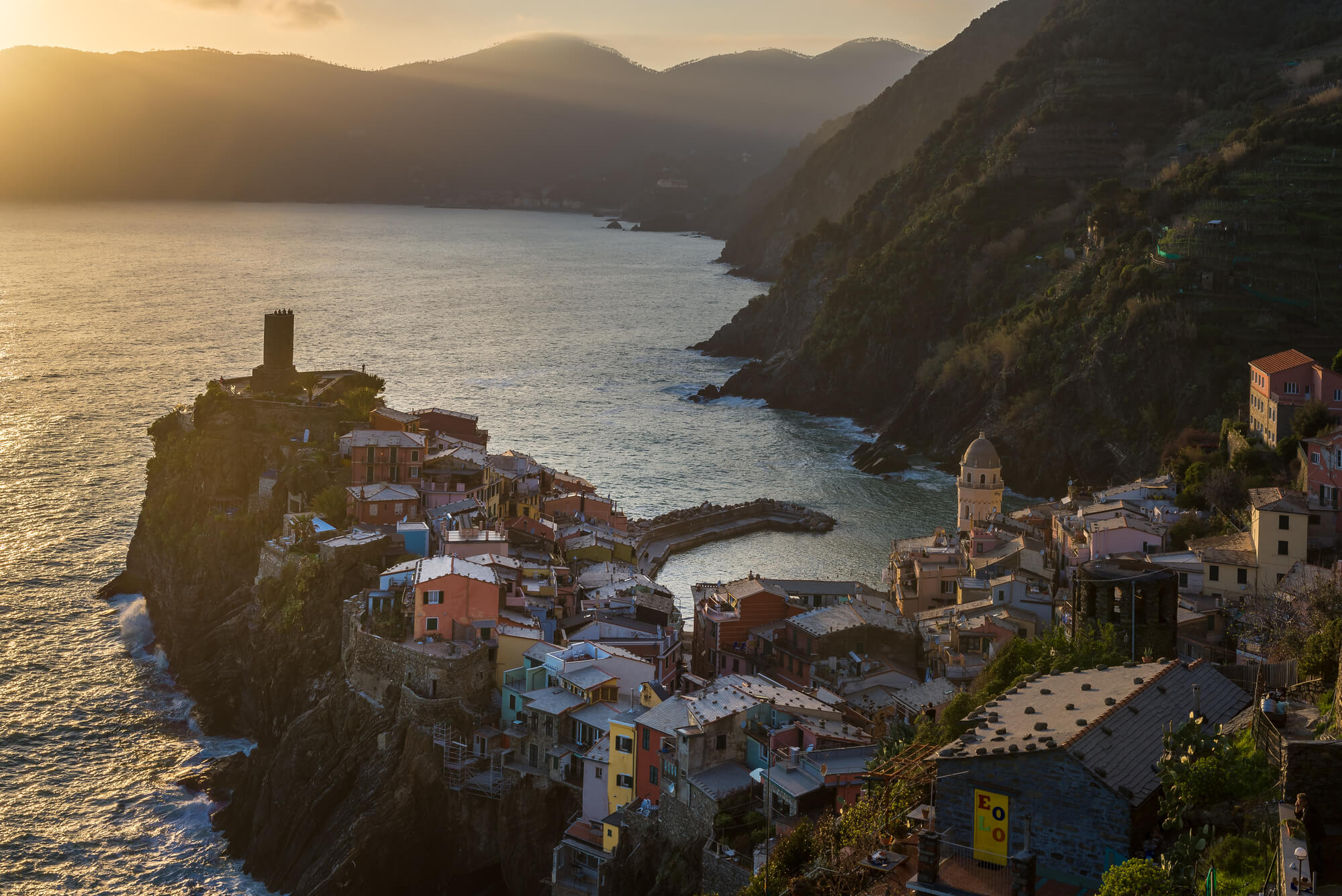 Cinque Terre is a very colorful and beautiful place. The orangish effect that is brought about by the sunset as the day comes to an end makes this place look even more beautiful. To get the best view of the sunset, you need to choose a good spot where you can watch it as you sip on a bottle of beer or wine. One of the spots that many visitors love to view the sunset from is Stella Marina Beach that gives you a view of almost 4 villages.
Cinque Terre is a place surrounded by waters, so you don't have to miss out on taking a boat cruise, especially during the evening hours. Their boats normally carry about eight people per trip so you will get an opportunity to interact with other visitors that you'll find onboard as you enjoy the cool breeze along the waters of this beautiful place
Manarola is one of the most beautiful places to be amongst all the five villages of Cinque Terre. To get the best view, move to an elevated spot so that you get a clear sight of the beautiful waters and colorful houses in this place. Many visitors love the views of Manarola, and I am sure you'll love it too.
If you love cooking, you can join a cooking class and learn how to prepare some of the most famous dishes in Italy. You can learn how to cook dishes like Pesto (that originated from this place) and vegetarian meals using the traditional methods of cooking in Italy. These classes are fun because you will find lots of other visitors that you will learn with. You surely won't get bored there.
Gelato, as you probably know, is a type of ice cream made in this area that has extremely low levels of fat and sugars that allows you to get the real taste of the flavors in the ice cream. The fact that it contains less fat and sugars make it healthier than the normal ice cream you are used to – so you can eat as much as you want, right?
This activity is different from boat cruising because, with paddling, you will be the one in charge of the boat movement. You can paddle between the different villages in this area within an hour or less depending on how fast you paddle. It is always safer to move with a guide whenever you go for this activity to avoid any risks that may along the way.
Cinque Terre is one of the best places that people love to visit while in Italy. It is a place that is full of history and a lot of things that you can learn while in this place. There are lots of other activities that you can do while in Cinque Terre besides the ones we have shared above. However, the seven we shared are among those that most visitors love – so you will most likely love them too.
Source link A Couple For The Road