Going on a camping trip to get away from it all sounds so romantic. Sleeping under the stars in the great outdoors with no distractions sounds heavenly. But if done improperly, camping can be a nightmare.
Think of wet sleeping bags, mosquitoes, and dipping temperatures in the middle of the night. Your ideal weekend getaway can suddenly turn into a disaster.
We have done a lot of camping over the years. From car camping to backcountry camping, cycling camping trips, and canoe trips.
With more people looking to pitch their tents instead of flying to resorts while trying to navigate travel in the age of COVID, camping is becoming a popular option. We've put together our top tips for camping to help you make the most of your outdoor vacation.
Top Tips for Tent Camping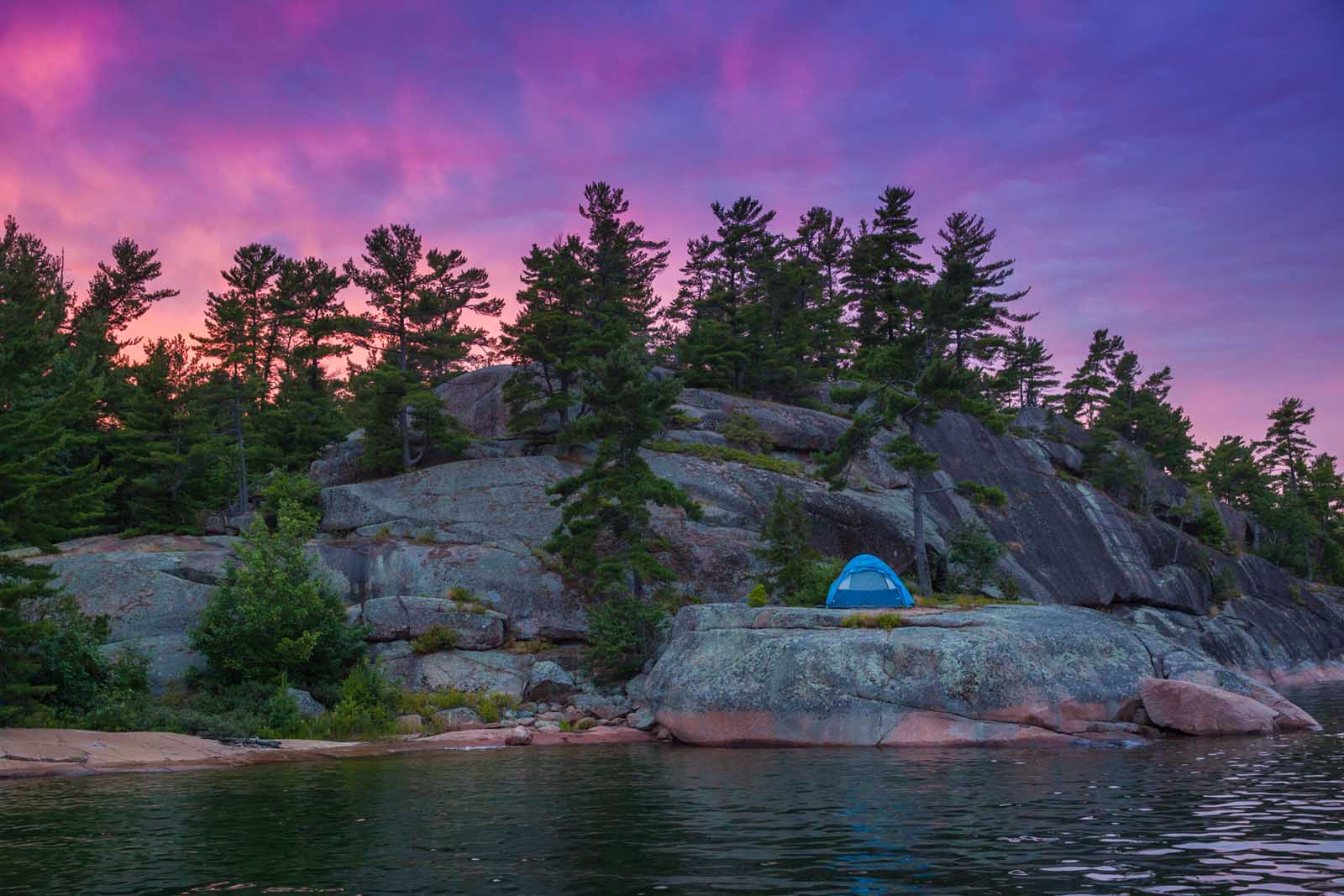 If you are new to tent camping, you'll want to check out our camping gear list to see what you should bring to make the most of your camping trips.
Camping is a fantastic way to calm the mind, connect with nature, and to have an adventure. But it's not easy to make it perfect on your first try. We have had years of trial and error camping on every continent (including Antarctica) and have put together our best tips to make camping comfortable and fun.
1. Pack the right Gear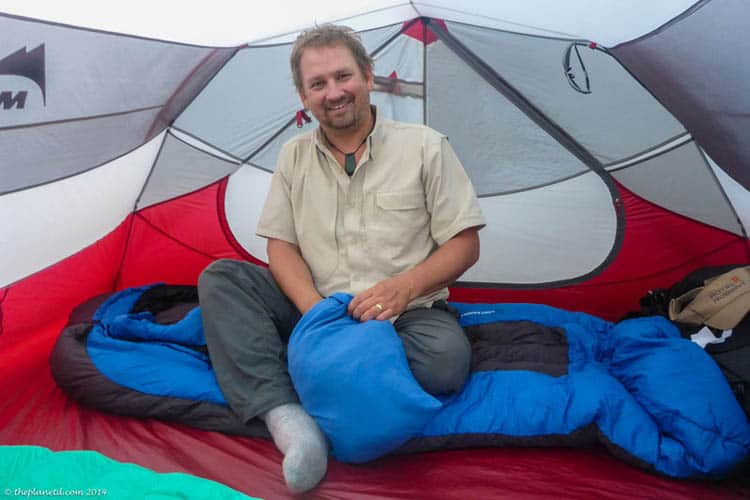 We've compiled a complete gear list for camping, and it is important to have the right camping gear when spending nights outdoors. Before you go, you'll want to purchase (or rent from an outfitter) a good tent that doesn't leak and is the correct size for your needs.
If you already have a tent, make sure to check it for leaks and waterproof the seams. You can buy sealant for zippers and you should have a tent repair kit and patches for any leaks or tears.
2. What size tent do you need?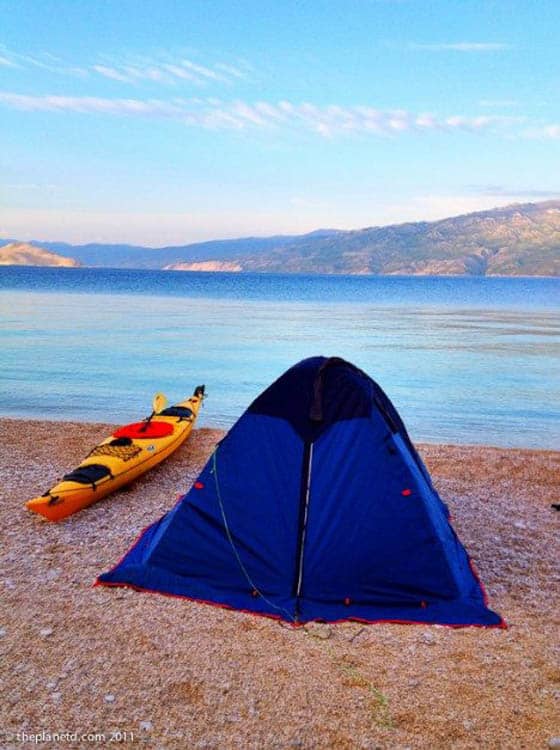 We own a three-person tent for the two of us. We find it is good to go up one size from what you need unless you are doing serious backcountry hiking and need to keep weight down.
If you are car camping, you can choose any size you want! A larger tent that you can stand up in and move freely in is ideal.
If you are hiking and carrying all your gear, you'll want to go as light and small as possible.
3. Outdoor Living and Cover
You'll also need to be prepared for rain and weather. Temperatures can dip in the middle of the night, so you'll need layer up, and have waterproof gear.
Don't forget comforts like camp chairs to sit around the campfire at night, a stove, lanterns and bug jackets.
We always pack a large tarp when car camping to protect from rain should there be a downpour. Fasten it to the trees around you and you can sit under it and enjoy the sound of pitter-patter raindrops. You don't want to be stuck in a tiny tent all night if the rain comes.
4. Practice Setting Up Your Tent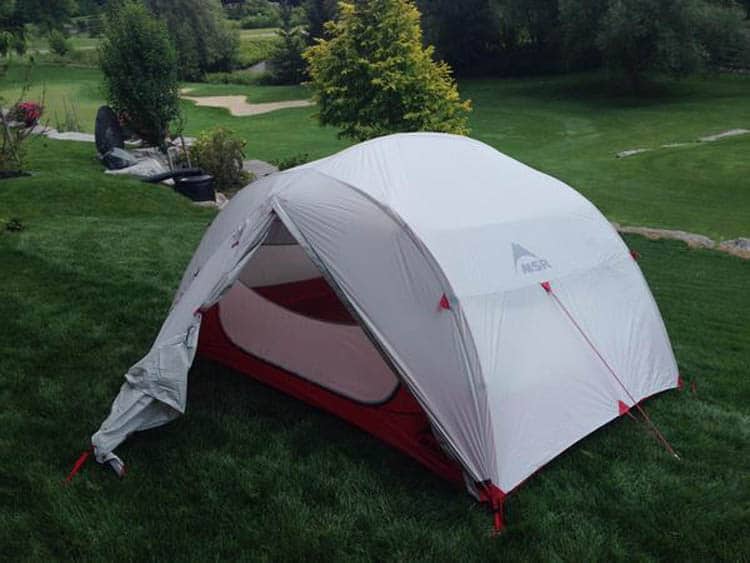 Too many people get to the campsite and set up their tents for the first time. It can be a frustrating experience and it can really set a negative tone for the weekend. So do yourself a favour and set up your tent a few times before your trip.
After you've set it up, get inside and see how it fits.
What can you do to make things more comfortable, where are you going to put your packs and gear when inside? Where will you keep your flashlight so it is handy for those middle of the night bathroom runs?
Don't forget about toilet paper. What are you going to pack it in so it's at your finger tips, but will stay dry?
The more you are in your tent, the more ideas will come to mind.
5. Setting Up Your Camp Site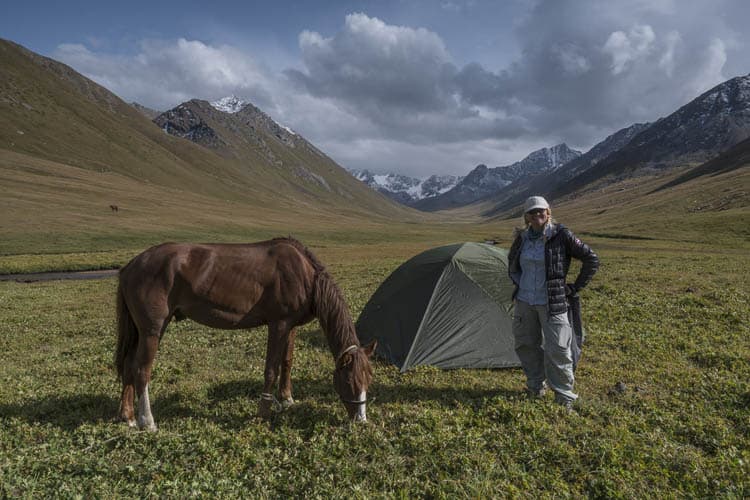 At the campsite, be sure to select level ground and look for any rocks, sticks or roots that will ruin your sleep.
Choose a site that has good tree cover that you can use to tie your tarps and hang any gear. We use a pegless clothesline to dry bathing suits and towels.
We always use our fly on our tent and use it as a vestibule to store our packs. We don't normally keep our packs in the tent. That said, be sure to have a tarp or footprint under the tent as well.
It can get a bit warmer, but we just keep the doors of the fly open to allow air through.
6. Prepare and Plan Your Meals
When we first started camping, we didn't think about meals. We stopped a the store on the way and grabbed some hot dogs and marshmallows thinking we'd just cook over the campfire. This was a bad idea.
As we learned to prepare food, we found that we could eat very well while camping. There are many prepared meals that you can buy for camping these days from premade chicken gumbo to vegetable lasagna.
You can easily pick up gourmet meals at REI (in the US) or MEC stores (in Canada.)
Or you can prepare your own meals and portion them out in ziplock bags or plastic bins.
We love making stews or chilis when camping. It's easy to heat up and clean up afterwards.
Don't forget about breakfast as well. Oatmeal is a great option and we always have a French Press to make delicious coffee. Just add water!
Eggs – Want eggs instead of oatmeal or cereal in the morning? Pre crack your eggs before leaving home and put them in a water bottle. That way you don't have to deal with messy shells at the campsite.
Personally, we don't cook over the campfire and prefer to use that for S'mores and hot dogs.
We use a multi-fuel camp stove and instead make a fire for roasting marshmallows.
7. Make a Kitchen and Sitting area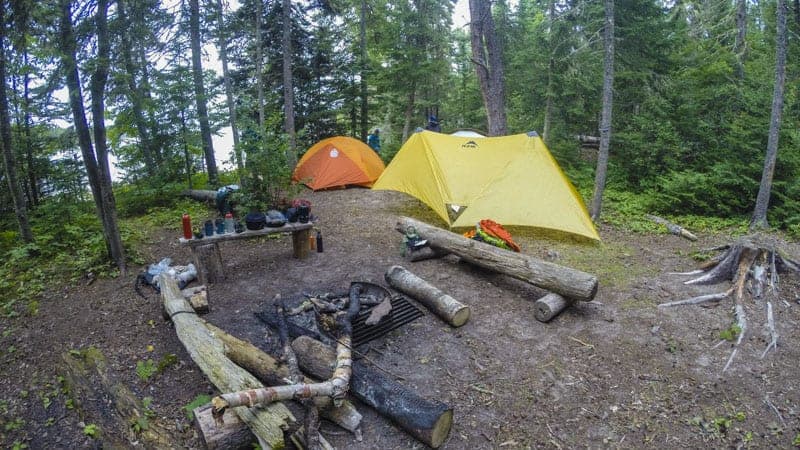 You are not going to want to sit in your tent all night, so you need to make sure you have all the comforts to spend a few hours outside. We made the mistake while campign our way through Spain of not bringing camp chairs and we were always sitting on the ground.
Pack foldable camp chairs. Don't solely rely on the picnic tables provided at most campsites. Besides, when you are ready to sit around the campfire, you can't take the table over.
Be sure to string a tarp as soon as you get to camp as well. It will protect from rain and offer some shade from the sun. We usually string our tarp up over our eating area.
8. Dealing with Bugs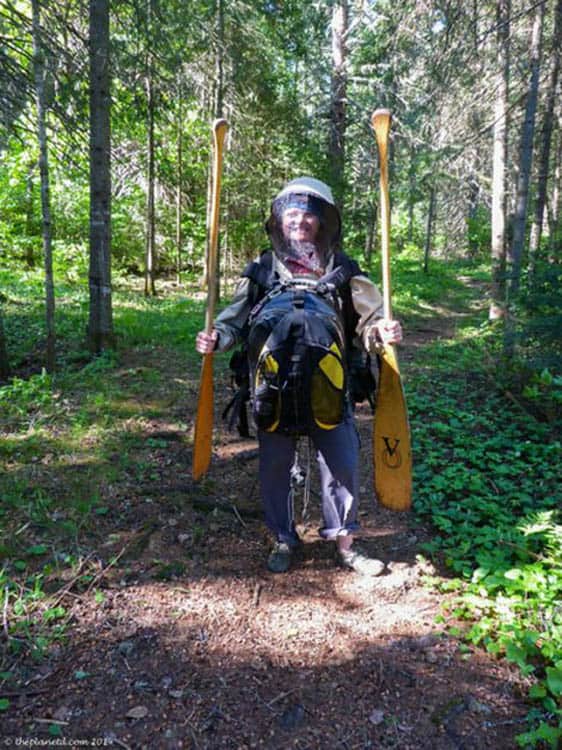 Many people pack a screen gazebo for sitting in. If you are car camping, go for it. You can set it up around the picnic table and have a place to eat and relax free from bugs.
If you are camping in places with mosquitoes and black flies, we highly recommend bug jackets.
Pro Tip: never leave your tent zipper open. Close it immediately when exiting or entering, it can fill up quickly with bugs.
9. Check Ahead for What Amenities the Campsite Has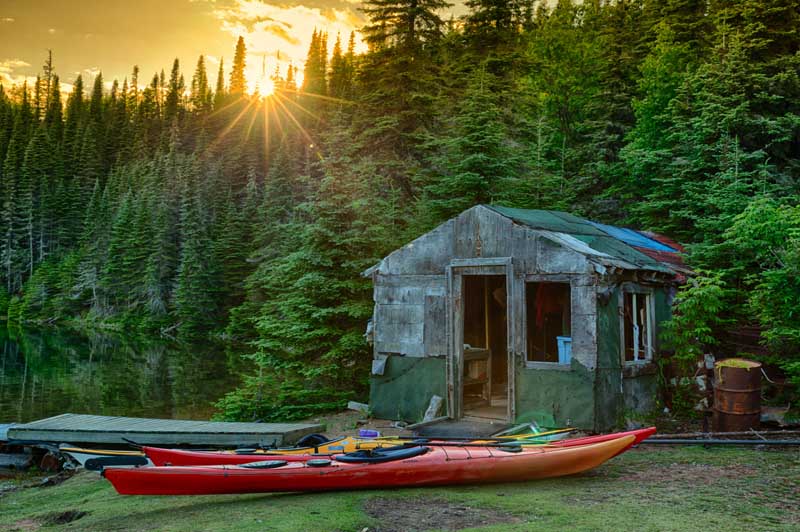 Many campgrounds have full ammenities with restrooms and showers, snack. bars and even pools.
Look to see if there is a clean up area. Sometimes they have sinks that you can use to wash your dishes.
If not, be sure to pack a foldable sink, soap and cloth.
10. Sleeping in Comfort – The Camp Mat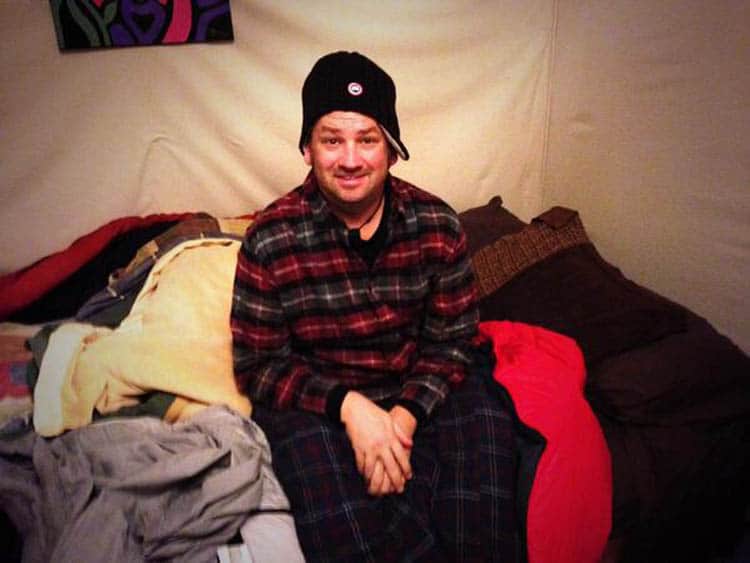 So you've bought a sleeping bag and you think you are good to go. Not yet!
Padding is super important when camping. We use two types of padding.
A Thermarest air mattress and a sleeping pad. This works well for us, but if you are car tent camping, you can even bring a full blow-up mattress. The sky is the limit when car camping.
When backcountry camping or hiking and camping, you have to think about weight, so we keep it small and light. It's a good idea to test out your mattress before you go camping. Take an afternoon nap on your mat to see how it feels.
For pillows, we usually stuff a camping pillow case with clothes to save space, but when car camping, we bring our most comfortable pillow for a good night's sleep.
11. Don't Forget About the Night Light
When sleeping under the stars, it's a lot darker than in the city and you are going to want more than just the light on our smartphone.
A camping lantern is a great piece of gear to have at the dinner table. Sure you'll have the light of the campfire, but what if you want to play a game of cards or read a book, you'll definitely want some light.
A headlamp is a must when camping. It is a great way to free up your hands so you can clean up, pack up or pile some more wood onto the fire.
12. Passing the Time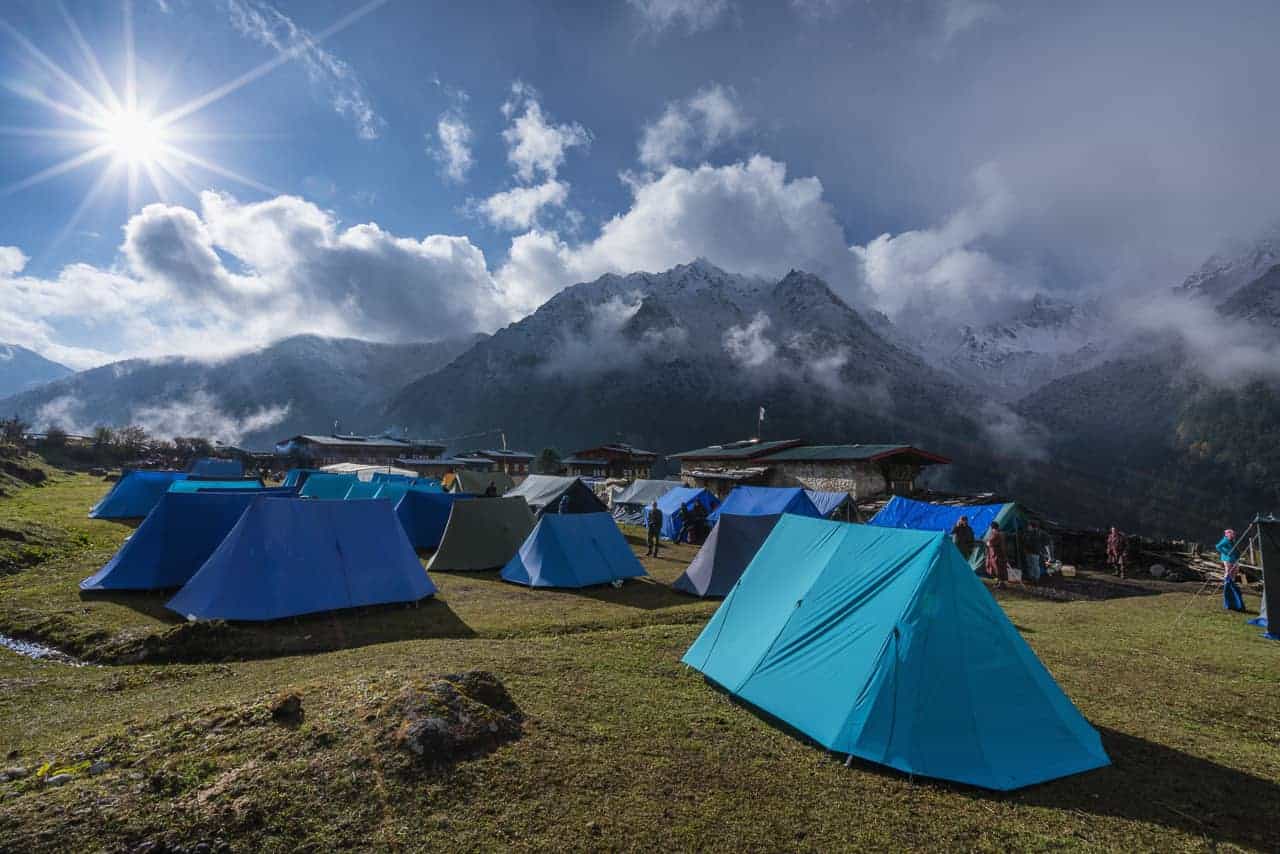 Yes, you'll be swimming or hiking or rock climbing or cycling all day long when camping. After all, you left the city to enjoy the great outdoors.
But once the sun goes down, there's not a lot to do at the campsite besides sitting around the fire and drinking beer.
You may want to pack some cards or games. Dave and I love travel Scrabble or cribbage. Make sure to think about those few hours at night when you will have nothing to do but watch the embers burn.
13. Campfire Tips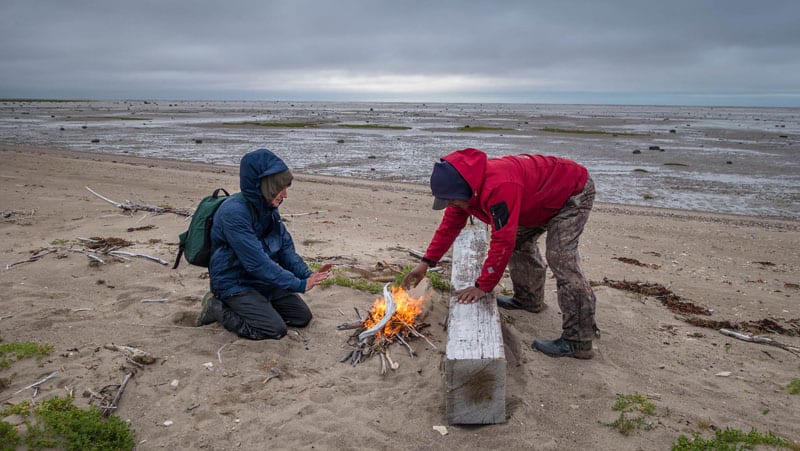 Our favourite part of camping is making a fire. But a lot of people don't know how to make one in this day and age. Before you go camping, learn to make a good campfire.
Lighters – Be sure to pack several ways to start a fire. Matches can get wet and lighters can be finicky, so bring a few backup options of both.
Firewood – Make sure you buy dry wood. We've had fires smolder and fizzle because the wood was damp or waterlogged. When purchasing firewood, make sure it's nice and dry.
Tinder/Firestarter – You'll want something that ignites quickly like dry leaves or pine needles. Newspaper is great for this as well. But you can simply buy a firestarter when you get your wood.
Kindling – When purchasing firewood, make sure you get small strips of wood known as kindling. This will help ignite your larger logs.
Placing the logs – When building a fire, it's important to place your firestarter, kindling and logs in the proper configuration to ignite properly. You can build a teepee starting with the tinder in the middle, then create a teepee shape with your kindling. Once its lit and going strong, slowly add the logs to the fire. This is one of the easiest methods for making a fire.
We also recommend having some kind of poker on hand to move the logs. We pack leather work gloves for the campsite.
When you are ready for bed or leaving the campsite, be sure to put the campfire out completely with water.
Pro Tip: Cotton balls rolled in vaseline make for great fire starters.
14. Water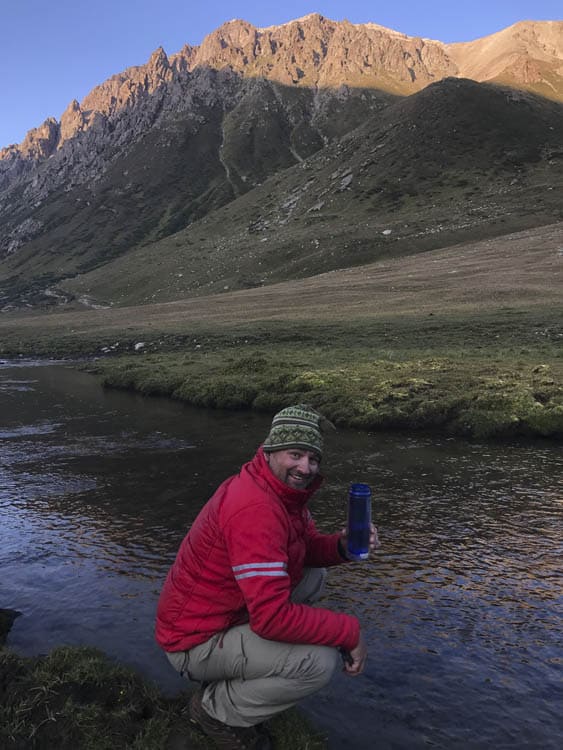 Many campgrounds have hoses and sinks where you can wash up and get water, but we recommend bringing a large several gallon jug of water for cooking and drinking. You can get a collapsible jug for cooking and a lined insulated container to keep water cool.
Make sure you have a cooler filled with ice if you are car camping.
If you are backcountry camping you will want to have a water purification system like a Steripen. That way you can get water out of streams, rivers, and lakes for safe drinking.
And pack a Nalgene to refill your water instead of cups. For coffee we love insulated travel mugs.
15. Dry Your Tent
When you are finished with your tent, don't forget to take care of it. Make sure it it dry before packing it up. If you don't have time to dry it out, be sure to unpack it when you are home to hang it out.
Sweep out the tent and make sure there is nothing left inside. Little twigs or rocks can cause holes. The more you care for your tent, the longer it will last.
Fast Hacks for Camping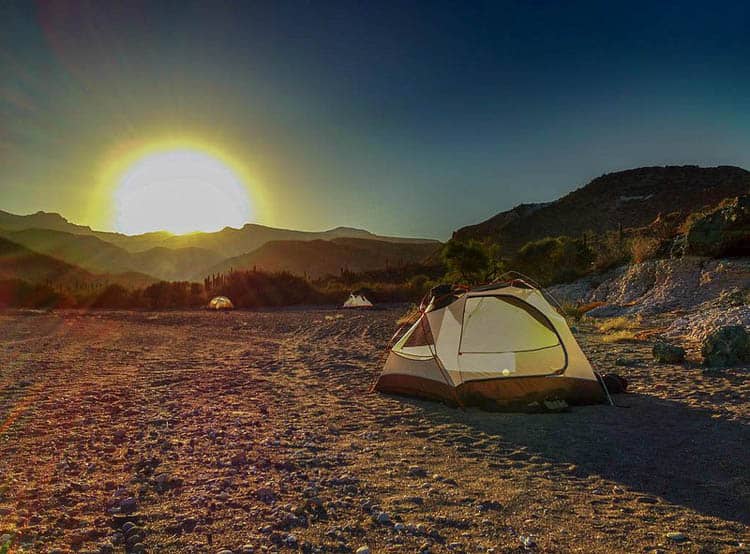 16. Tripping over your tent pegs – Gather some rocks and put them over your tent pegs so you don't stub your toe in the middle of the night.
17. Mosquito Repellant – Mix lemon and eucalyptus to create a natural mosquito repellent. Pack some sprigs of sage and burn it to deter mosquitoes from coming around the fire.
18. Use jugs of water for ice – ice can get messy and take up a lot of space when camping. Instead, fill up your water jugs and freeze them before camping. Then use them as ice packs. They'll keep your food cold, and slowly melt so you can drink ice water
19. Fill a hot water bottle to keep you warm at night. Or fill your nalgene before bed with boiling water and put it in your tent to help keep you warm.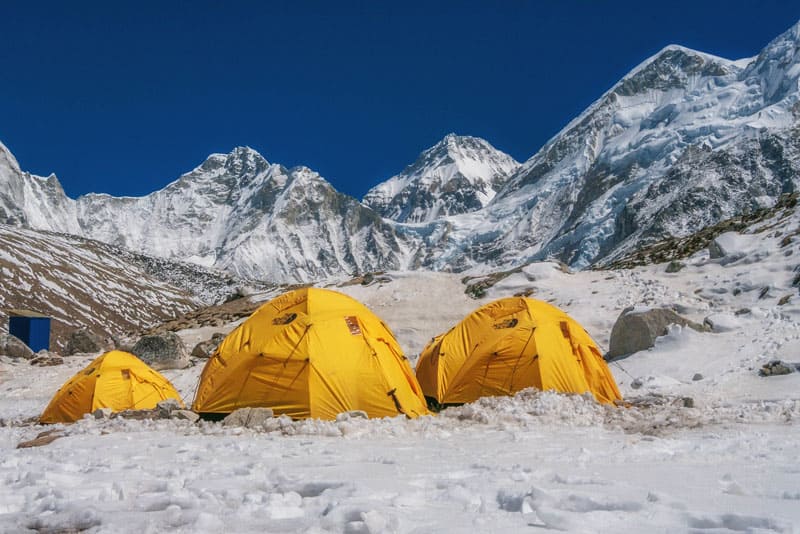 20. Pack a pair of crocs for wearing around camp – They are easy to slide on and off when getting out of the tent and they are sturdy enough that you won't stub your toe.
21. Pack a warm hat and warm socks for sleeping – I even love wearing a buff around my neck to keep warm. Temperatures can get chilly when camping.
22. Pack wipes and hand sanitizer – camping can get messy and you don't always have a sink and soap readily available. Hand wipes and sanitizer are always good to have on hand.
23. Sleep with your clothes in your sleeping bag – When camping through Africa, it was hot during the day, but freezing at night. I kept my clothes I was going to wear the next day in my sleeping bag, so I didn't dread putting them on in the morning.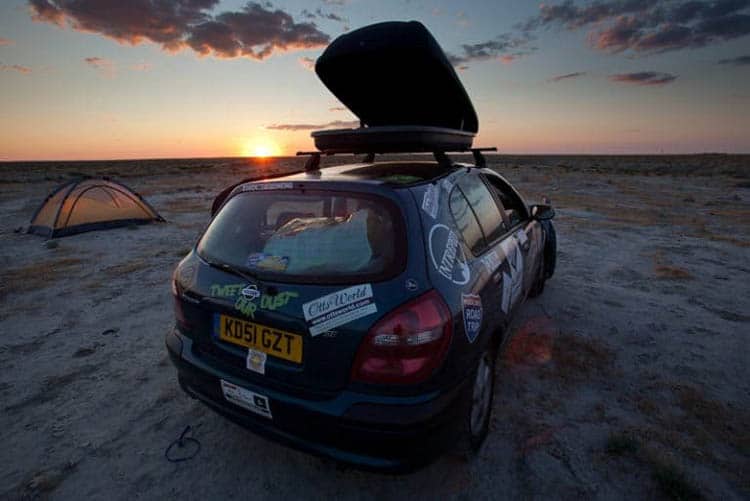 24. Don't have a lantern? No problem – instead loop your headlamp around your Nalgene filled with water and shine the light towards it. You have an instant lantern!
25. Pack in bins and sacks – Staying organized when camping is key to having the most fun. Pack your food and kitchen items in bins that can be used as tables for eating and cutting. One can be used for all your food and the other for all your utensils, plates and pots.
26. Don't forget condiments and spices – You don't have to bring the entire kitchen, but your favourite spices and condiments can turn food from bland to wham!
Pill containers are a great way to store spices in a small space. I have seen other people recommend tic tac packets. This is a great idea, or you can just buy a Six Spice Camping shaker.
Planning a camping trip? Save this to Pinterest for reference.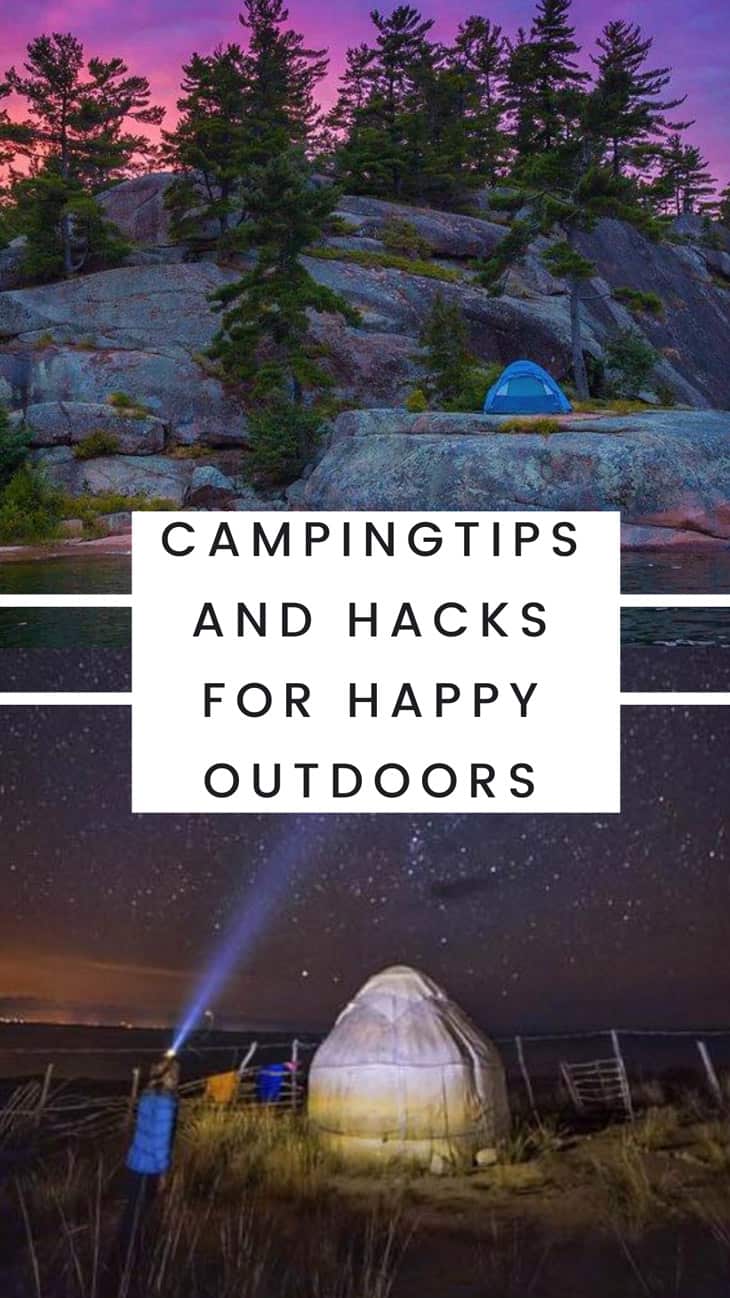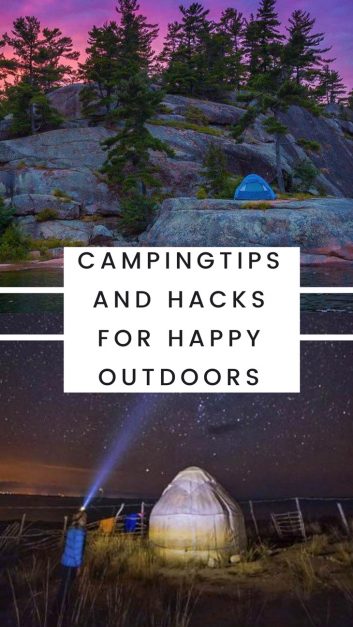 And these are all the tent camping hacks I can think of at the moment. Do you have a secret or unique camping tip to add? We'd love to hear from you. We're always learning and adding to our camping gear list.
Read Next:
Source link Travel Advisor