Milan is, in many ways, the capitol of Northern Italy. The high-fashion destination often considered stuffy or unremarkable by travelers isn't a city that gives itself over to you easily, which is why any 2 day itinerary in Milan requires a little effort to get the the really great things about the city.
Yes, Milan is similar in many ways to other large European cities – and in fact, large cities in Italy. The proper district of the city houses some 1.5 million residence, and Milan is an important European cities in many industries – including fashion, finance, the arts, science, healthcare, media, and more. It's unique in its terrain and culture, being only 25 miles from the Italy/Switzerland border does such a thing. While still primarily Italian, Milan has fashion, culinary, and artistic influences that mirror more of what one would expect in parts of Central Europe, which adds to the layers of interest to this great city.
[aws_search_form]
Milan is perhaps underrated because of its Italian sister cities, the mammoths of Rome, Venice, and Florence among them. Milan always seems to be considered the 4th Italian city, certainly by travelers coming from the U.S. (we're American, and that's essentially the attitude). Yet, with numerous parks, wonderful, ageless works of art, castles, and some of the best food in Europe, Milan is a destination that is unquestionably worth at least a 2 day itinerary – and possibly more.
Milan can be done in two days, but how long your itinerary is going to be should depend on a few factors. While we recommend 2-3 days in Milan, there are numerous other locations that are highly desirable around Milan that you may want to utilize as day trips on a longer stay in the city.
Places like Lake Como, and beautiful Lugano, Switzerland can be seen in a day trip, or even chosen as overnight ventures to see while staying in Milan. While we wouldn't recommend more than a week in Milan, just visiting as a day trip is probably not enough to get down to the details of what really makes it a great city.
The ideal location to stay in Milan will be in the Centro Storico (many Italian cities have a Centro Storico, which just means "Old Town" in English). Ideally, you'll be as close to the Duomo di Milano as possible, as this marks a near-center location of the Centro Storico, and is close to numerous things to see and do in the city center.
We recommend the Maison Milano UNA Esperienze, which is located literally in front of the Duomo di Milano, in Piazza del Duomo. From here, the walk to the Duomo is literally non-existent, and you'll be in the constant bustle of excited energy for only around $175-200 USD per night.
You can search for more Milan hotels below!
Milan is an great city to make the best of a 2 day itinerary, and you'll be certain that the 2 or more days you spend in the city will be absolutely packed with adventure and excitement!
Day 1 in Milan: Centro Storico and Shopping
The center of Milan, called the Centro Storico, is the oldest part of the city and the location where you'll find most of the important museums, palaces, and grand-scale architecture, but it's also one of the most dense places to find what possibly draws people to Milan more than anything – shopping.
In this way, Milan is a paradox. You go for the history, and for the modern luxury of eating great food and perusing some of the world's most famous brands. While we aren't "brand name" shoppers, Milan also has numerous independent locations where you can find great non-brand named goods that make for great shopping. For Tracy, she can find great purses, bags, clothes, and simple, inexpensive jewelry. For me, I can find wallets, reasonably-priced clothing, and other items. You really don't have to shop expensively in Milan, though for brand-name aficionados, that's a possibility.
Take a Free Walking Tour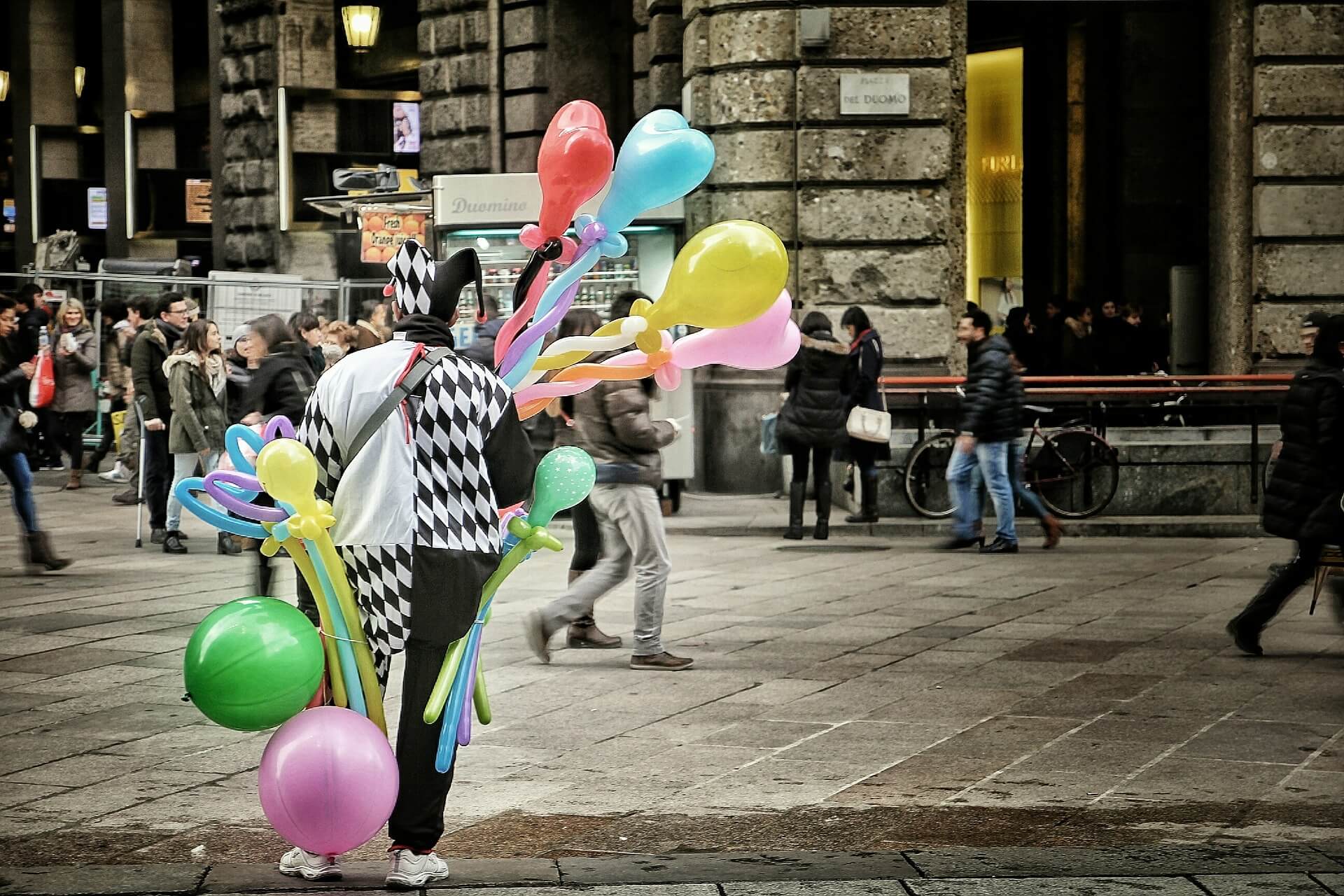 The first thing you should do in Milan is to take one of the free walking tours offered by one of many providers in the city. Most of these tours can be booked ahead of time by calling the provider and giving them your name, but you can generally walk up to these operators in the city center as they're preparing to depart.
Milan is a very walkable city, and one of the city's we would greatly recommend a free walking tour for if you only have 2 days. Milan is small, but dense in things to see, and even just a few hours with an educated guide is a great way to understand the layout and history of the city, as well as learn some of the stories of Munich's most unknown tales, many of which lie in plain site.
While most use SANDEMAN, which we have in other city's and enjoy, we used a smaller company that is unique to Munich – Munich Walking Tours. We had a great time, and can easily recommend them.
Duomo di Milano
Milan Cathedral, Duomo di Milano, is the cathedral church of Milan, Italy. Dedicated to the Nativity of St Mary, and is the seat of the Archbishop of Milan – currently Archbishop Mario Delpini. The cathedral took nearly six centuries to complete, and today is the largest church in Italy and the third largest in all of Europe.
With its ground broken in the 16th century, Duomo di Milano is one of the oldest structures in all of Milan, and is one of the places that is considered an absolute must-see in the historic center of the city.
Nearly 100 architects have taken part in the gradual construction of the cathedral, and debate still rages today as to whether or not Duomo di Milano is actually completed!
Teatro alla Scala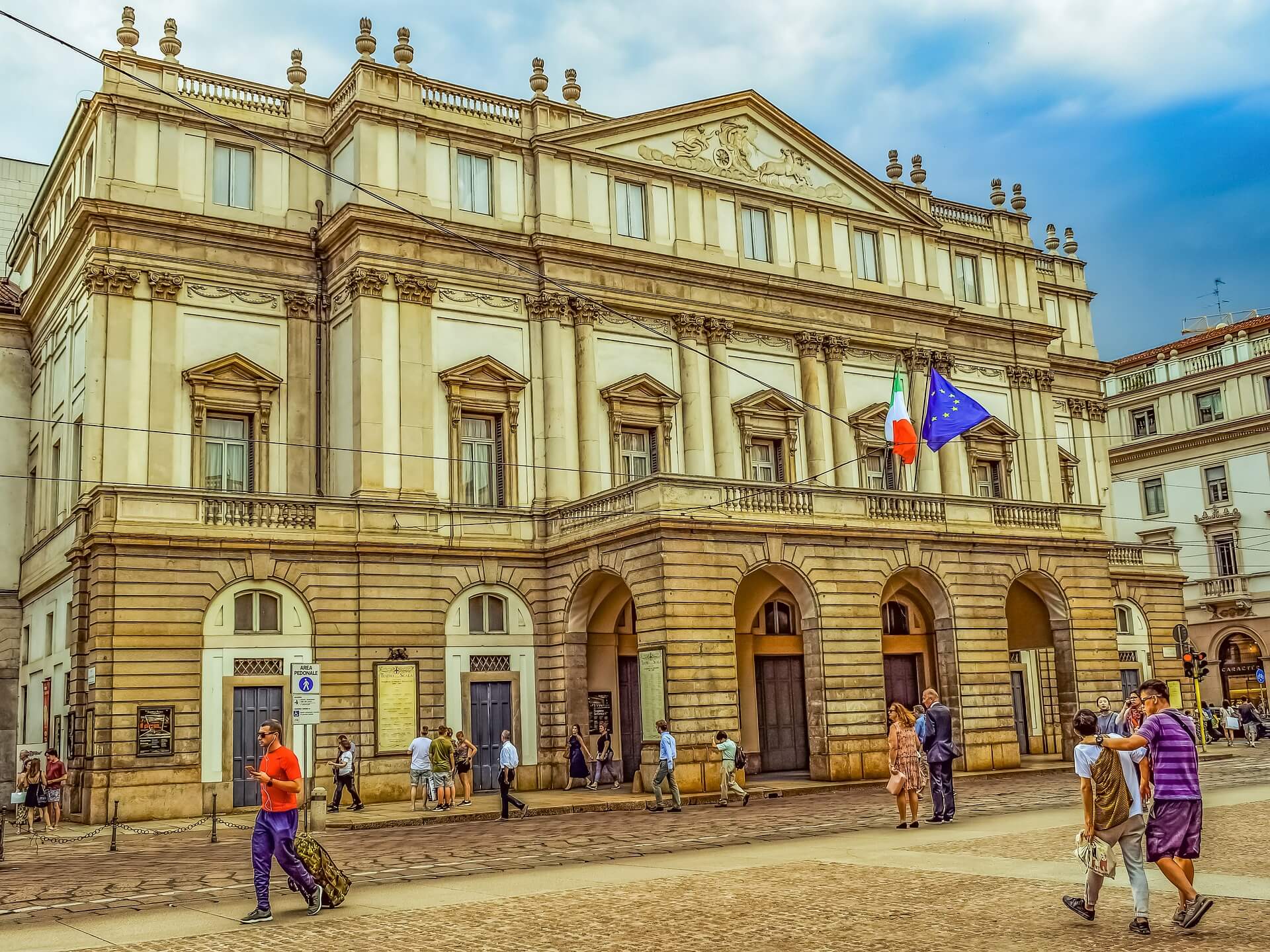 Founded by Empress Maria Theresa of Austria in 1778, Italy's best-loved opera house is a Neo-classical structure that is swooned with deep red seats and boxes adorned with gilt. Throughout, the chandeliers gleam with crystal, and this high-end theatre does more than simply serve the elite of Milan's social scene.
As well as world-class opera performances from the stables of Verdi, Strauss, and Mozart, the repertoire encompasses ballet, symphony and chamber orchestra concerts, and recitals by the likes of Welsh baritone Bryn Terfel in around 15 productions per year under the direction if conductor Riccardo Chailly.
On Sundays there are family concerts, with cultural events and workshops taking place all through the season, which opens with great pomp and ceremony in December. Tickets for one of La Scala's sublime operas are as rare and sell out early, so book tickets months in advance.
Sforzesco Castle
When talking about Italy during the Renaissance, we spend a lot of time examining art and literature and philosophy. We sometimes ignore the fact that the Renaissance was also a time of war. As far as war goes, much of Italy was the victim of infighting, as well as influences from outside forces, as small independent nation-cities fought to keep independence, European princes collected power in clashes throughout the south of the continent.
Resultingly, many of these early studios were juxtaposed next to defense towers – many like the beautiful Sforza Castle. A product of Renaissance art and architecture, Sforza was made for war, but today enjoys the reputation of one of Milan's greatest loved landmarks.
Galleria Vittorio Emanuele II
The Galleria Vittorio Emanuele II is a shopping mall, and then also very much not a shopping mall. Designed by Guiseppe Mengoni, a fantastic mind from Bologna who died during the construction of the Galleria in 1867, its a beautiful gallery built along a crucificial plan. Four-stories high, the Galleria Vittorio Emanuele II is adorned with frescoes and art that depicts scientific exploration, agriculture, as well as statues of two dozen famous Italians.
Make sure to get entry to the rooftop, where the galleria offers a 360 degree view of the entire city!
Day 2 in Milan: Art, Architecture, and Food!
Yes, Milan is artful. Yes, the architecture is great – and yes, the food is amazing. Does that mean that you should have an entire day dedicated specifically to food and art while in Milan?
Yes, it does!
Plenty to Eat!
Milan has the benefit of being close enough to Switzerland, which is very German and quite French in culinary culture, to retain its Italian spirit while also being heavily influenced by Italy's neighbors from the north. It's hard to get a bad meal in the city, and some of the best restaurants in the Centro Storico are places that will help you recall how unique Milan's location truly is.
Looking for a quick bite on the go? Try Spontini – a fast and casual pizza restaurant near the Duomo with great crust and very tastefully topped pie! If you're looking for something more high-end, try the Michelin-rated Felix Lo Basso, which is also located just across from the Duomo di Milano. It's a truly classic luxury restaurant, complete with tasting courses and some of the most creative new-end dishes in Italian gastronomy.
Santa Maria delle Grazie
The location of the original Last Supper fresco (yes, you read that right), Santa Maria delle Grazie is a place you should get to early – or get a skip the line pass for more personal access than the general public. Space can fill up quickly, and this beautiful church and Dominican convent is a UNESCO World Heritage site that will absolutely stun you – even outside of the legendary paintings and frescos!
Pinacoteca di Brera
The Pinacoteca di Brera is the main public gallery for paintings in Milan, and contains one of the greatest collections of Italian paintings not only in Milan, but in the world.
Located in the Palazzo Brera, the Pinacoteca features works by legends such as Titian, Bellini, Jan de Beer, Correggio, and others.
Basilica San Lorenzo Maggiore
While maybe not a "must-see" unless you really love architecture and design, it is seeing the Basilica San Lorenzo Maggiore simply because of its lovely facade. Once you step inside, you'll note a modest but elegant interior, which was built in the 5th or 6th century AD as a tribute to San Lorenzo the Martyr (St Lawrence) and was modified many times during the centuries.
The small chapel, Capella di Sant'Aquilino, contains mosaics dating back to the 4th century and is one of the things art lovers really tend to gravitate toward. . The remains of the martyr Saint Aquilino of Milan rest in the chapel, and in front of the basilica is a statue of the Emperor Constantine I the Great – one of the great originators of the modern Christian faith.
What to Eat in Milan in 2 Days: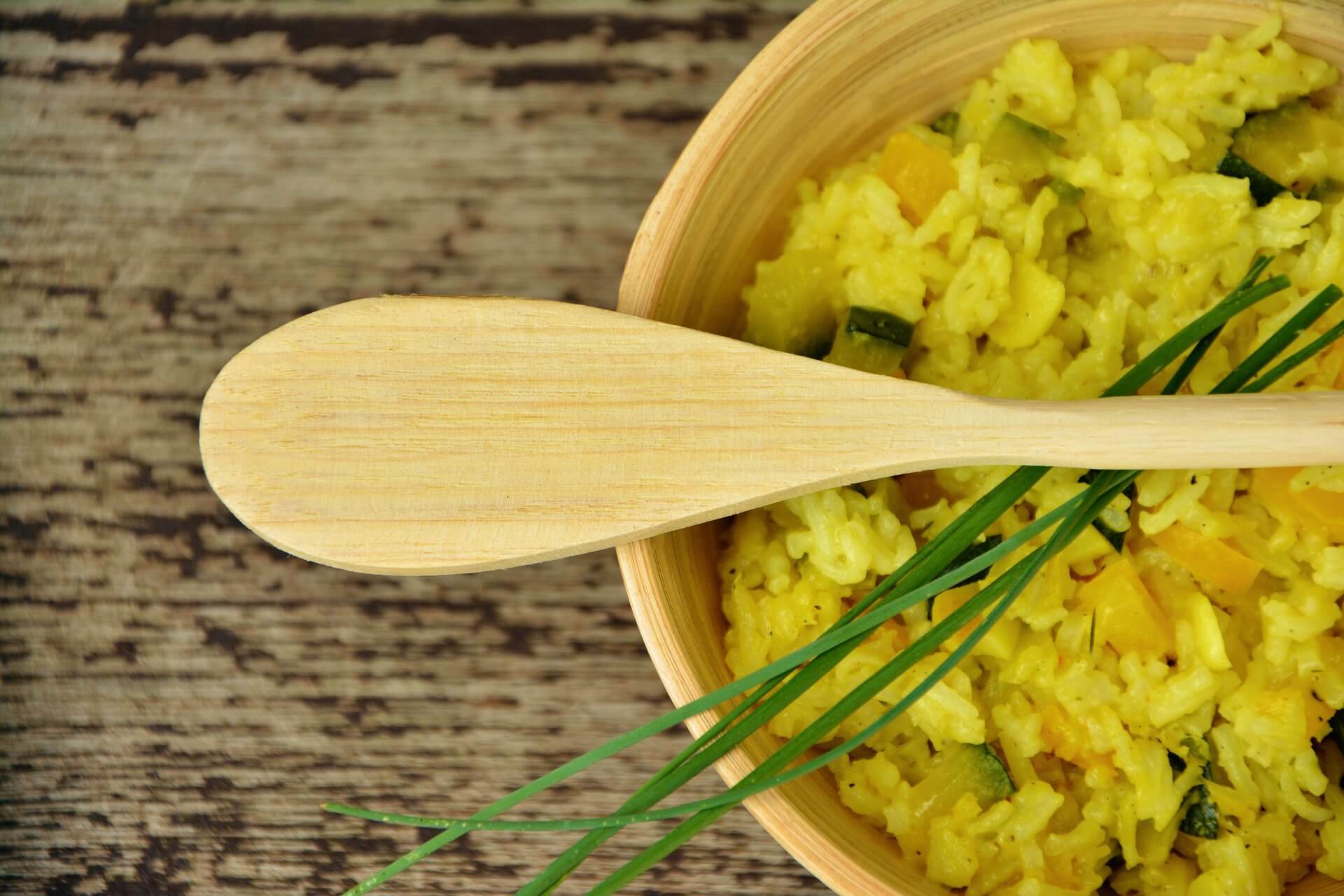 Risotto
Milan is one of the greatest suppliers of rice in the western world, of various forms, and is one of the unquestionable capitols of risotto in Italy.
Almost entirely a northern Italian rice dish cooked with broth until it reaches a creamy consistency, risotto can come cooked in butte,r onion, white wine, and even cheeses such as Parmesan. Risotto is often serviced with a protein, such as a fish, and is a hearty side along northern cities near the Adriatic as well.
Ossobucco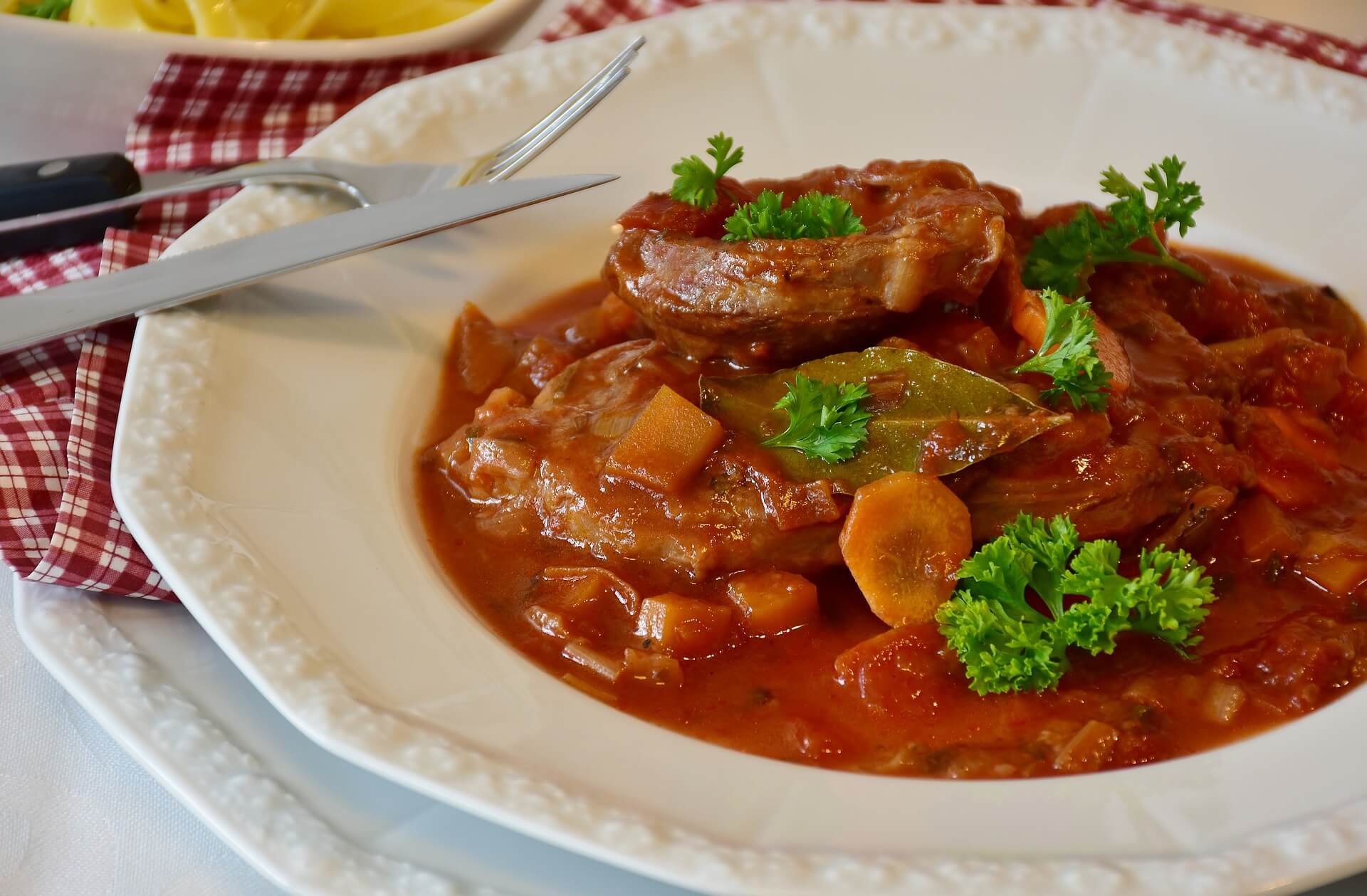 Ossobuco, or osso buco, is a specialty of Lombard cuisine (the region in which Milan rests), and is comprised of cross-cut veal shanks braised that are typically slow-cooked with vegetables, white wine and broth.
It is often garnished with gremolata and traditionally served with either risotto alla milanese or polenta, depending on the regional variation and what the nature of the recipe is. Ossobucco is fatty and rich, and is one of the truly natural dishes that originates from this northern section of Italy that you absolutely must have while in Milan.
Cotoletta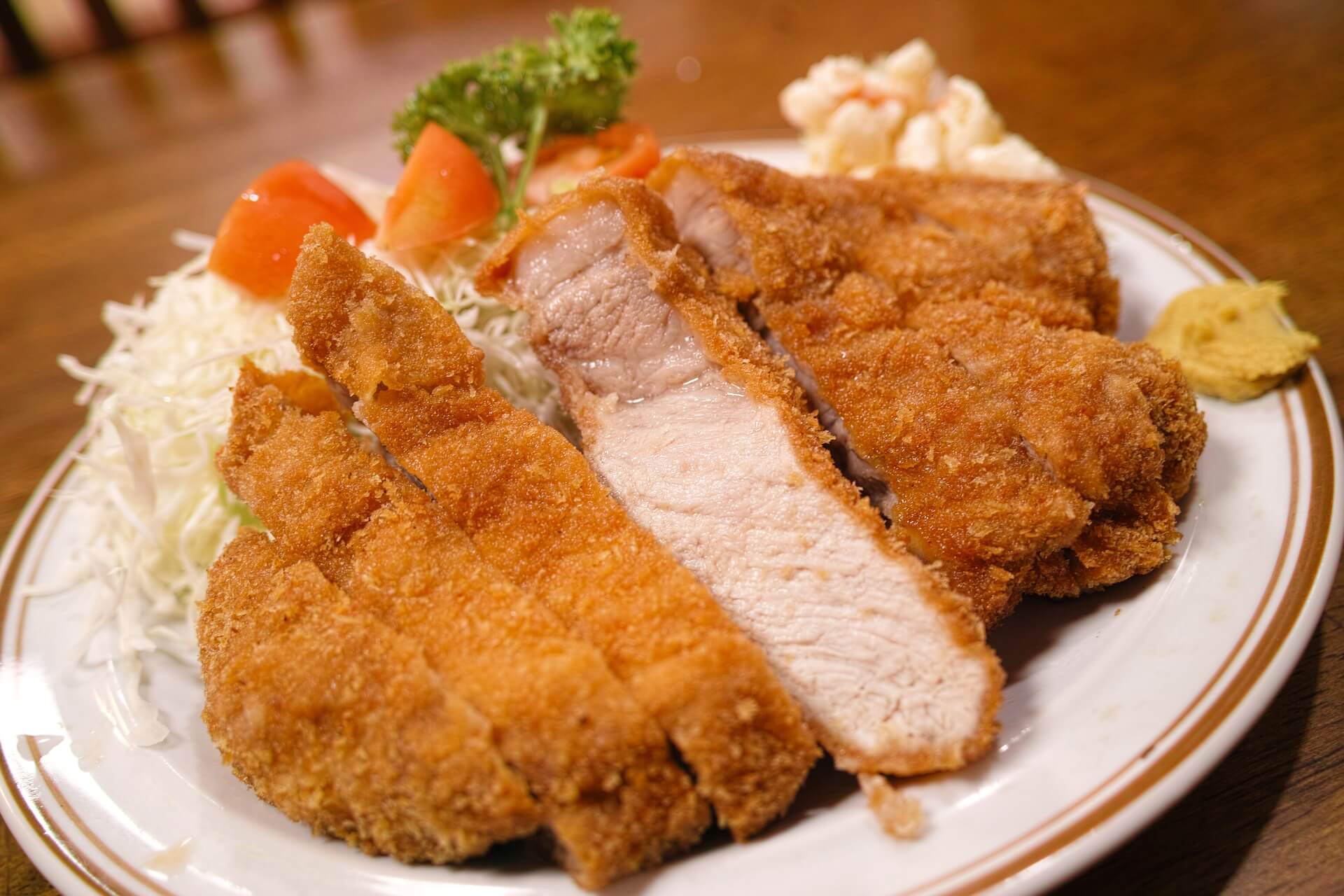 Remember when we said Milan is really close to Switzerland? Well, cotoletta is essentially schnitzel – the breaded and fried filet of veal that is so popular in Bavarian cuisine that began in Germany and is today popular in Austria as well as parts of Switzerland.
While mixed with slightly different vegetables than its cousin, the schnitzel, there's simply nothing better than a plate of cotoletta with some saffron flavored risotto.
Panettone
Panettone is an northern Italian type of sweet bread that originally came from Milan, but has now become a holiday tradition in places like Spain, northern Africa, and even the northeastern United States – where many Italian immigrants settled in America.
Gorgonzola
Did you know that the cheese named Gorgonzola actually comes from a small town that is a subdivision of Milan? Cheese may seem like a no-brainer while you're anywhere in Italy, but gorgonzola is especially popular in this region, and the strong, bold product is something you absolutely have to have while you're in northern Italy.
What To Do Over 3 or More Days in Milan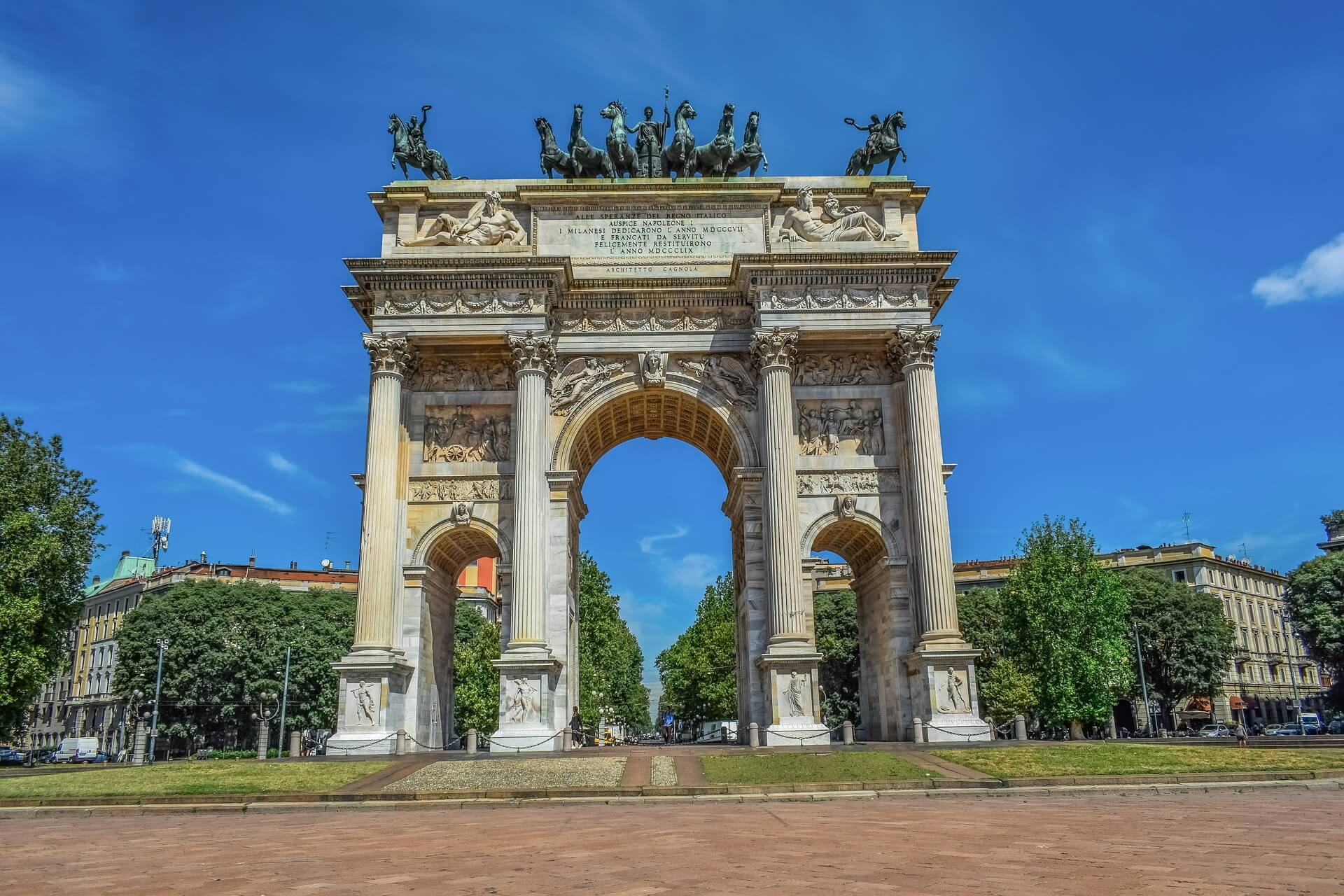 There's a lot to do in Milan over two days, but if you're staying an extra day or so you'll still find it easy to fill your schedule. Explore even deeper into the city's profile with these additional locations to see over a longer period in Milan.
Bagatti Valsecchi Museum
Right in the center of Milan, the Bagatti Valsecchi Museum is one of the best preserved historical locations in Europe. Its evocative rooms house precious Renaissance collections: paintings, sculptures, weapons and armour, ceramics, jewellery and tapestries. The two brothers, Fausto & Giuseppe, even took firsthand in the restyling of their central Milan home located in the Montenapoleone area of the city.
Arco della Pace
Porta Sempione is a city gate of Milan, Italy – similar to Berlin's Brandenburg Gate. The name "Porta Sempione" refers each to the gate proper and to the surrounding district of the city, a part of the Zone 1 division, including the major avenue of Corso Sempione in Milan.
Day Trips from Milan
If you have more than two days in Milan, then you should take advantage of the location. Within a short drive or train, you can see some of the most stunning locations in northern Italy, Switzerland, and beyond!
Lake Como

Lake Como is one of the most stunning areas in central Europe, and is only an hour or so by train away from Milan. With numerous lines going in and out of each city, you can see plenty of Lake Como, including the stunning natural terrain, all in a one day trip.
Lugano, Switzerland
Lugano is one of the first cities across the Swiss border – and it's worth it. The small, hillside city is truly beautiful, with vistas and panoramas that span seemingly across the entire mountain-strew sky. You'll love the cuisine – still Italian in nature – as well as the centuries old hillside constructions!
Genoa
The port-side city and capital of the Leguria region, Genoa is a great city that's truly northern Italy. Stay for a day, or even stay overnight to experience the great cuisine and a great night at the opera at Teatro Carlo Felice.
Want to learn more about Milan? Check out some of these great guidebooks from world-renown travel writers below!
Sale
Bestseller No. 7
Wallpaper* City Guide Milan
Wallpaper* (Author)
English (Publication Language)
128 Pages – 12/19/2018 (Publication Date) – Phaidon Press (Publisher)
Source link A Couple For The Road