You don't have to leave the province to have a world-class adventure, there are numerous things to do in Ontario that will get your blood pumping without having to step foot on a plane!
Yes, we've done all the things in Ontario that everyone recommends like going to the Royal Ontario Museum, watching a show at the Stratford Festival, or visiting the Rideau Canal, but aren't you looking for something different? Something new to try?
Things to do in Ontario Summer 2020
These Ontario adventures will make the summer of 2020 one of the most exciting summers on record yet! So what are you waiting for? Plan for an adventure this weekend right now!
Learn to Whitewater Kayak
You've probably been putting this bucket list item off for years, but there has never been a better time to try something new than right now!
Learning to Whitewater Kayak on the Madawaska River was one of our greatest adventures. This week-long course had us learning the barrel roll and navigating class 3 rapids in just a few short days.
It gave us the confidence to head out on rivers by ourselves armed with the skills to t-rescue, brace, and do a fast wet exit should we not be able to roll.
Learn to Scuba Dive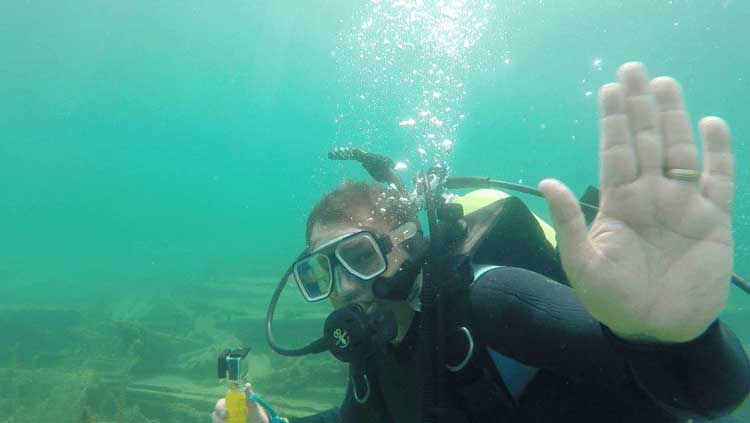 Have you ever gone south to see people learning to dive in the pool at the resort? We've always wondered why people wait to waste a few days of their vacation learning to scuba dive when they can do it right here in Ontario.
We learned to scuba dive in Ontario's lakes and it helped us build our skills to make diving in the warm Caribbean waters a breeze!
Ontario's lakes are littered with shipwrecks and the visibility is good at 20 feet and a lot of wrecks are in shallow water.
Places we loved to scuba dive:
Georgian Bay
Lake Simcoe
St. Lawrence River
Ontario has some great drift diving on the St. Lawrence and Niagara Rivers too!
Hike the North Shore of Lake Superior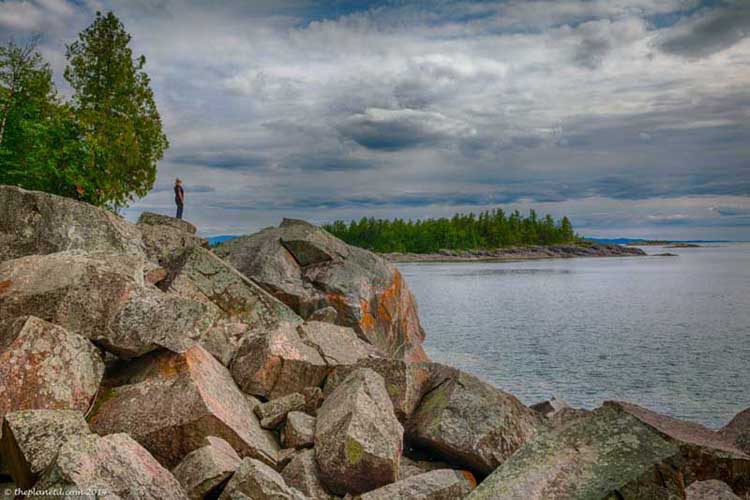 Lake Superior is Ontario's adventure destination and some of the greatest coastal hikes in Canada are located along its shores. It feels like you are hiking along an ocean coast. Lake Superior is so massive!
The Pukaskwa Coastal Hike is considered one of the most challenging hiking routes in Canada and it is incredibly beautiful and remote.
The Lake Superior Coastal Trail is a 65km route that starts in Agawa Bay and ends at Gargantua Bay. It is a demanding trail that takes several days.
Naturally Superior offers shuttles to both Pukaskwa National Park and the Lake Superior Coastal Trail.
Take a Two Day Whitewater Rafting Trip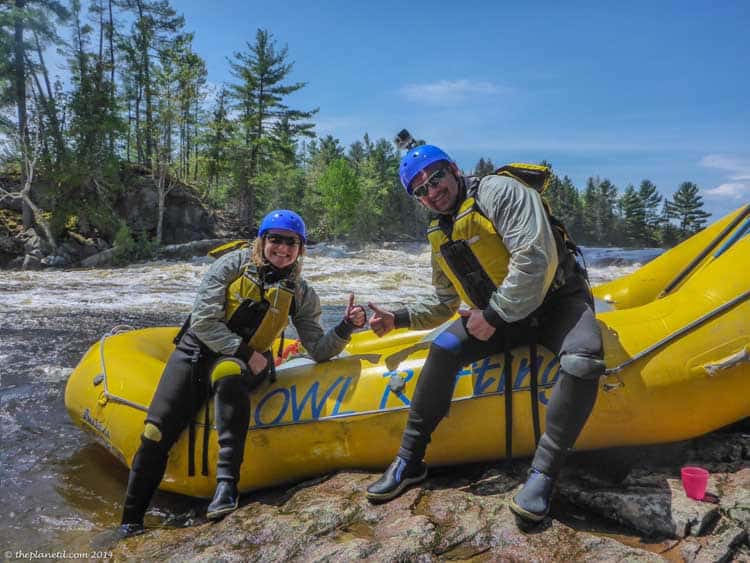 One day isn't enough to go whitewater rafting on the Ottawa River, you need at least two!
Plus that gives you time to enjoy the all-inclusive resorts that run the tours!
A two day trip with OWL Rafting lets you go in a large raft with several other people as your guide does most of the work navigating with two paddles through the rapids.
The large rafts are the only ones that are allowed to go through the biggest set of rapids known as "The Staircase."
After you've tackled a day on the big raft, you get to run a small sporty raft the second day which is twice the excitement!
Hike the Entire Bruce Trail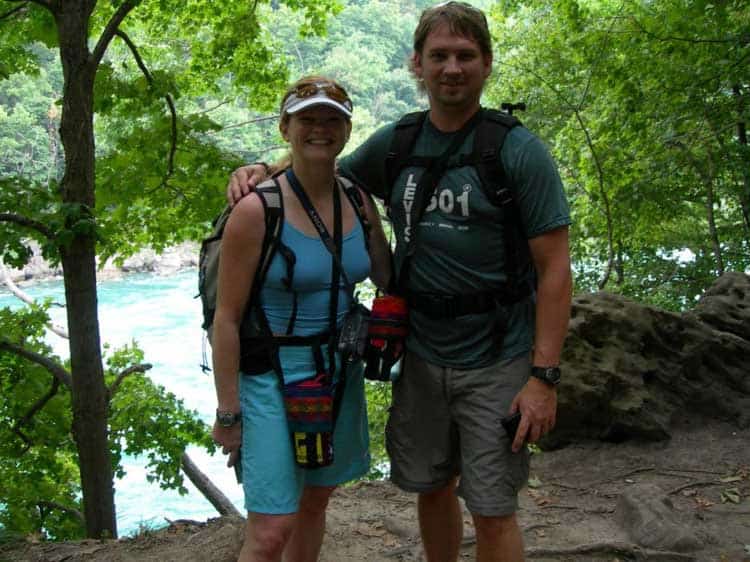 This summer has never been a better time to take a multi-day hike or to chip away at an epic hike.
The Bruce Trail is an 885km trail following the UNESCO World Biosphere Reserve, Niagara Escarpment from Niagara Falls to Tobermory.
It can be done in 30 days from end to end if you put your head down and hike fast. Most people take their time doing a section at a time. Why not take off each weekend and pick up from where you left off each trip. How far do you think you'll get this summer?
Tackle Ontario's Mountain Biking Trails
One of the best things we ever did was learn to mountain bike. At Hardwood Hills just north of Barrie, you can learn to mountain bike and hone your skills.
There are trails for beginnners and then you can work you way up to expert and black diamond trails.
Other great places to mountain bike in Ontario: (that we've been)
Blue Mountain
3 Stages Collingwood
Albion Hills
The Don Valley
Kelso
And many many more!
See a full breakdown of where mountain biking trails are in Ontario here.
Learn to Ride a Motorcycle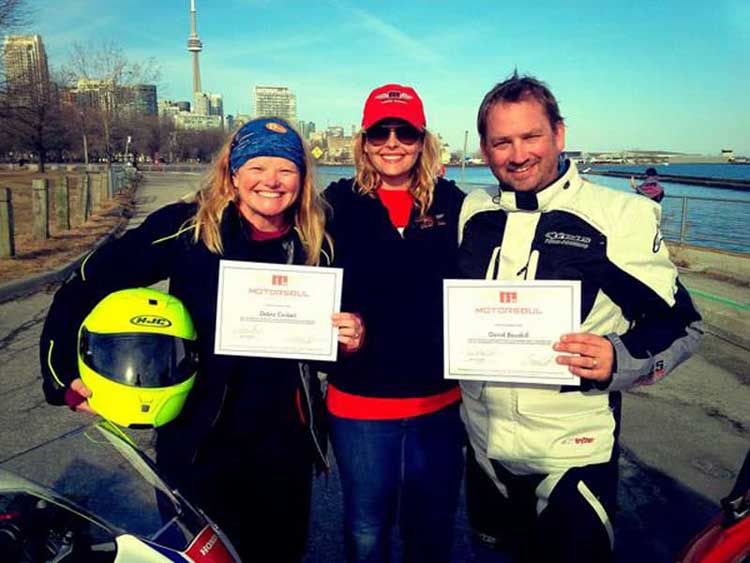 It's the ultimate solo adventure. Well, at least you are socially distancing from anyone while riding a motorcycle.
Ontario has some amazing motorcycle routes and getting your licence this summer is a great way to explore Ontario in a unique fashion.
It only takes a couple of weekends to get a motorcycle licence and then you have five years to drive and learn before you need to take a test to get fully certified.
Learn to Dirt bike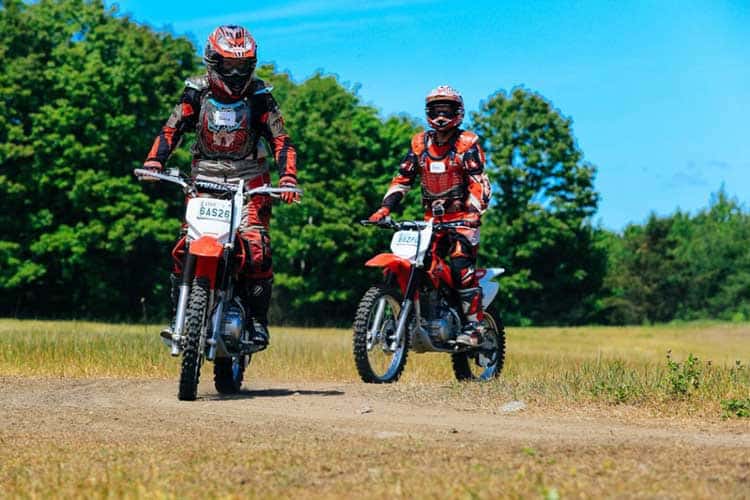 Take mountain biking up a notch and learn to ride a dirt bike in the Ganaraska Forest.
This is such a fun adventure and it helps your motorcycle skills as well.
Trail Tours takes you to the back woods of the Ganaraska Forest where there are hundreds of km of dirt biking trails.
They supply the bikes and gear and then teach you how to ride over logs, bridges and obstacles.
Once you've tackled the basics, its time to hit the trails and show off your skills!
Learn to Rock Climb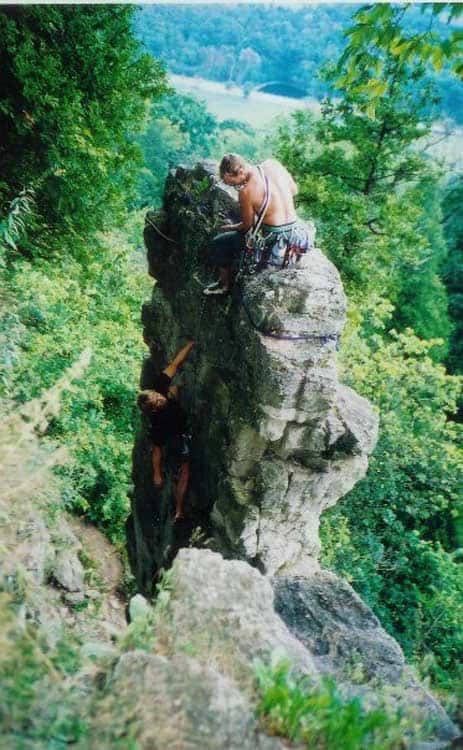 Ontario has some fantastic climbing routes being located on the Niagara Escarpment.
This UNESCO World Heritage Biosphere is one of Ontario's Natural Wonders that spans 1900 square km! (733 miles) and there are several awesome cliffs to climb it!
We first learned to climb at Joe Rockheads Climbing Gym in Toronto before taking it outdoors. But you can take an outdoor course to learn how to set up top ropes and eventually lead climb your own routes.
Places that we enjoyed climbing are:
Rattlesnake Point
Metcalf Rock
Mount Nemo
Lion's Head
Niagara Glen for Bouldering
Check out Joe Rockheads Climbing Gym and On the Rocks Outdoor Climbing for courses and indoor gyms.
Learn to Fly Fish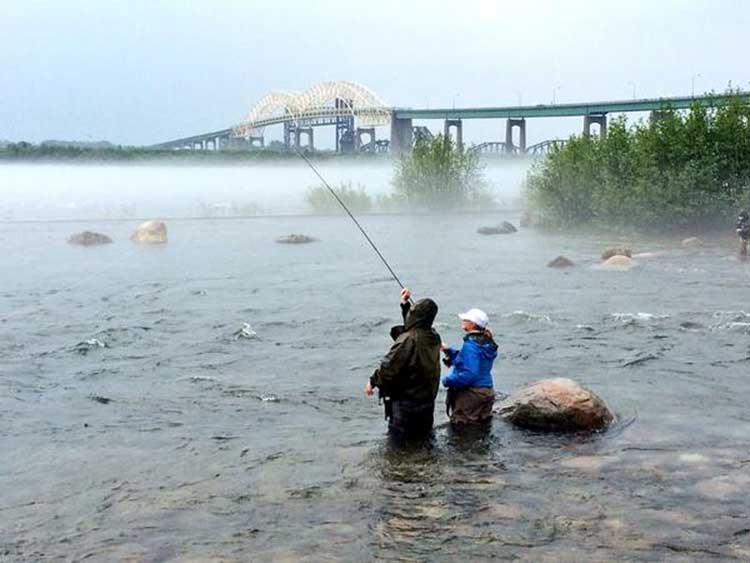 Ever since watching a River Runs Through It with Brad Pitt, we wanted to learn to fly fish. It looks so relaxing!
Well, we got our chance when exploring Sault Ste. Marie on Lake Superior. The Saint Mary's River Rapids are one of the best places in the world for fly fishing.
The Soo North Fly Shop in Ste Sault Marie supplies fly rods, hip waders, and boots and they offer lessons and guides to help you navigate the waters.
Read: Flyfishing the Saint Mary's River
Fly in Fishing Lodges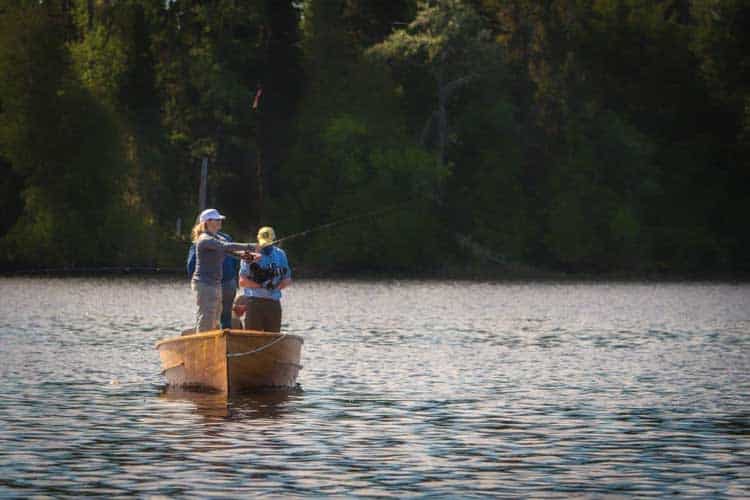 If you really want to go to a remote destination and keep your social distancing to a maximum, there's nothing that will take you off the grid more than taking a float plane to a remote fishing lodge.
Getting out to the northern wilderness makes for a perfect getaway for fishermen or nature lovers alike.
Timberwolf Lodge is located on the remote Nagagami Lake. They have classic teak boats that guests can use to explore the lake and fish for their supper. Or catch and release.
Check out: 35 Iconic Places to Visit in Ontario
Take a Canoe Trip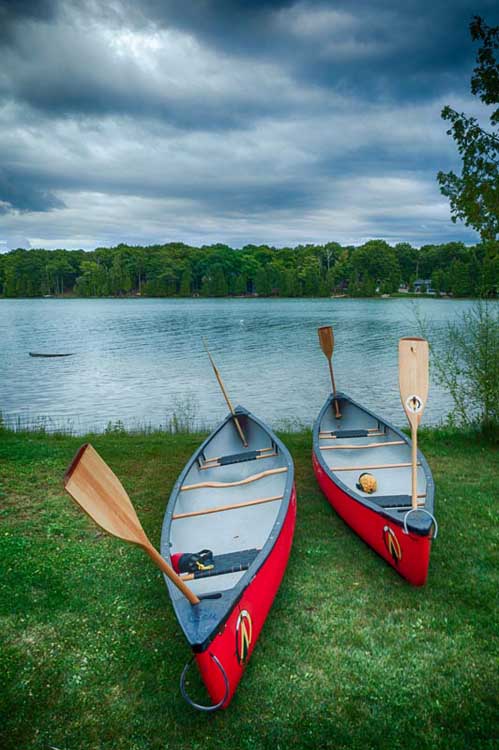 Nothing says a Canadian adventure more than taking an epic canoe trip. There are several canoe routes to choose from in Algonquin Provincial Park which is our favourite destiantion but there are many epic canoe routes in Ontario.
Right outside the door of our new house is the Grand River that is popular with paddlers.
There's also Lake Superior's North Shore and the Upper Ottawa River Canoe Routes. And Killarney Provincial Park has several canoe routes to choose from.
Search for routes from one-day to multiday adventures and check to make sure you have enough gear and can handle the portages. Some range from a few meters to a couple of kilometers.
Paddle board the Grand River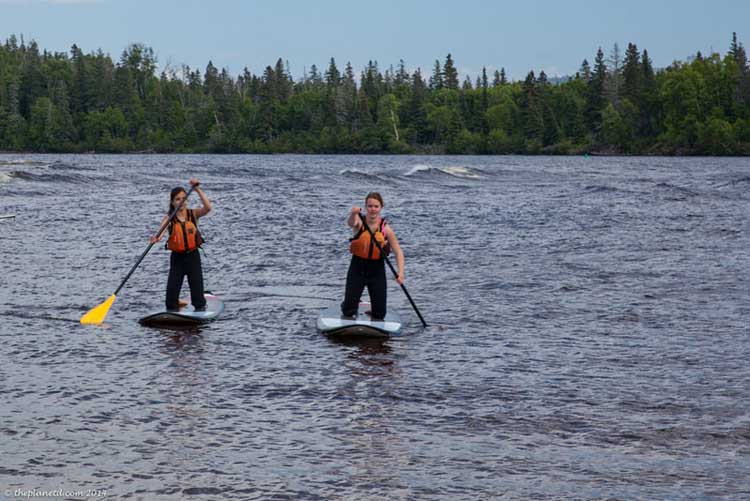 We recently moved to Brant County in Ontario and were blown away with all the things to do here. Especially on the Grand River.
Last year we got Body Glove Paddleboards and brought them to Lake Ontario to SUP along Toronto's waterfront, and now that we are out west, we are taking our SUPs to the river to paddle into Paris.
The great thing about having a Stand Up Paddleboard is that you can do it basically anywhere!
Just look to make sure you aren't going into any whitewater that you aren't prepared for.
Cycle the Trans Canada Trail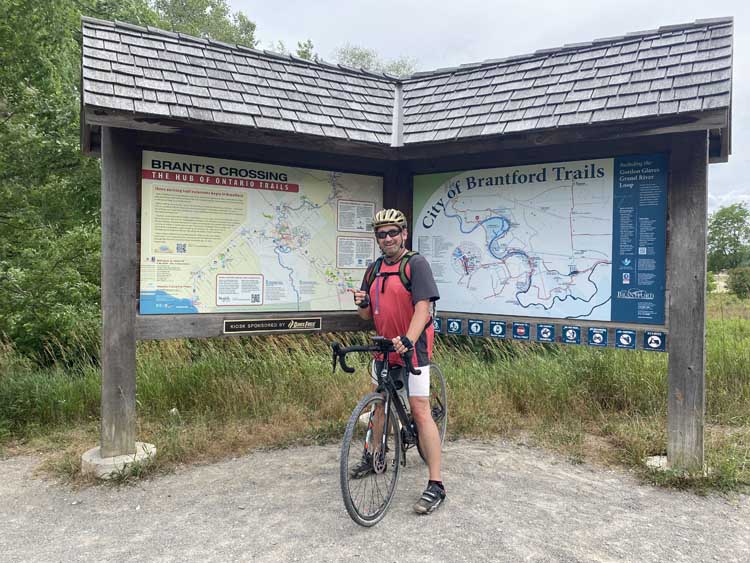 The Trans Canada Trail stretches right across Canada and the Ontario portion of the Great Trail consists of 5000 km of cycling routes. To give you an idea, we cycled all the way from Cairo to Cape Town down the continent of Africa and it was 12,000 km!
Starting in Ottawa, the trail goes west through Kingston, Niagara, Toronto, London before veering north to Kitchener, North Bay, Sault Ste Marie, and Thunder Bay.
You can do it all camping as you go, or tackle it a route at a time! You don't have to do it all, the Trans Canada Trail can be hopped on in nearly every Ontario community.
Spy on the Rare Woodland Caribou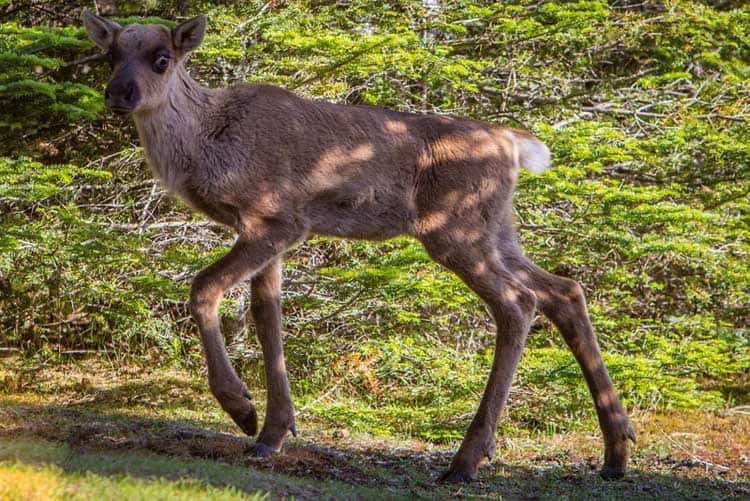 The Slate Islands are one of the most remote destinations to visit in Ontario. When you take a boat shuttle out to these islands, you won't encounter too many people.
Located 14 km off the shore of Lake Superior a herd of woodland caribou inhabit these islands. They have no natural predators thanks to being so isolated. You can paddle, hike or just relax and camp out on one two main islands or the seven smaller ones.
 The Slate islands also have the world's largest shatter cone, thousand year old Pukaskwa PIts and the world's largest shatter cone.
Treetop Trek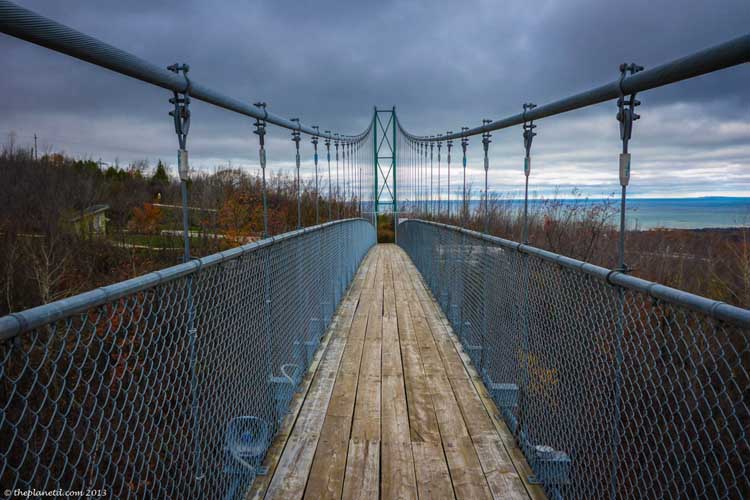 One of the best treetop treks in Ontario is at Collingwood. We loved this adventure because there's a lot more to it than just high ropes.
We started by walking along Ontario's longest suspension bridge, we then trekked along an obstacle course and then ended with a 300 and 1000 food zipline over the forest.
It's an excellent day trip in Ontario because after this great adventure, you can take a tour of the Scenic Caves. This is a beautiful maze of 17 caves and formations located 70 feet below the surface of
Note: Right now the Scenic Caves Treetop tours are closed due to COVID. For up to date information check out their website.
Take a Great Ontario Road Trip
Ontario is an amazing road tripping destination. In fact, we have two of our favourite road trips on the world listed as Ontario.
The Lake Superior Circle Tour is one of the great drives on earth circumnavigating Lake Superior, but there are other awesome Ontario road trips. Why? because the province is huge! It can take a full day to get anywhere!
Suggested Road Trips in Ontario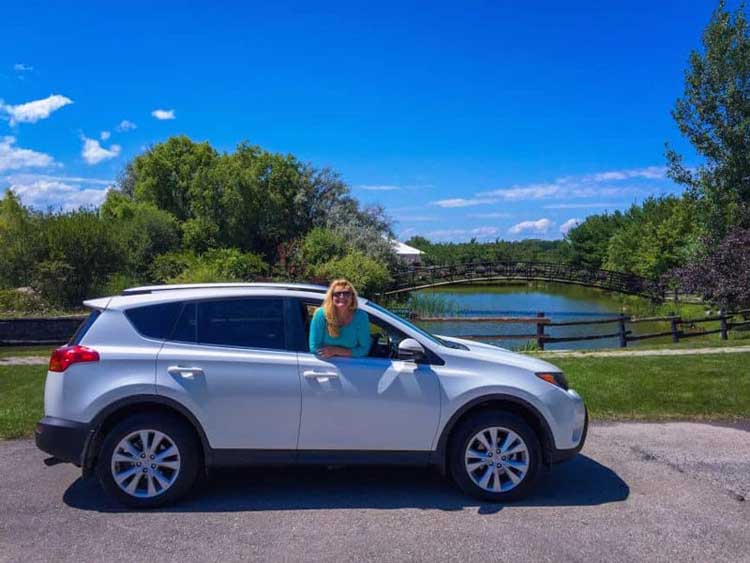 Bruce Peninsula – Out to Tobermory
Along the Saint Lawrence River
Around Manitoulin Island
Up to Sudbury and Lake Superior's north shore through Wawa to Thunder Bay
Toronto to Ottawa
The Apple Pie Trail
Ontario Wine Routes – Prince Edward County, Niagara Escarpment, Pele Island
Edgewalk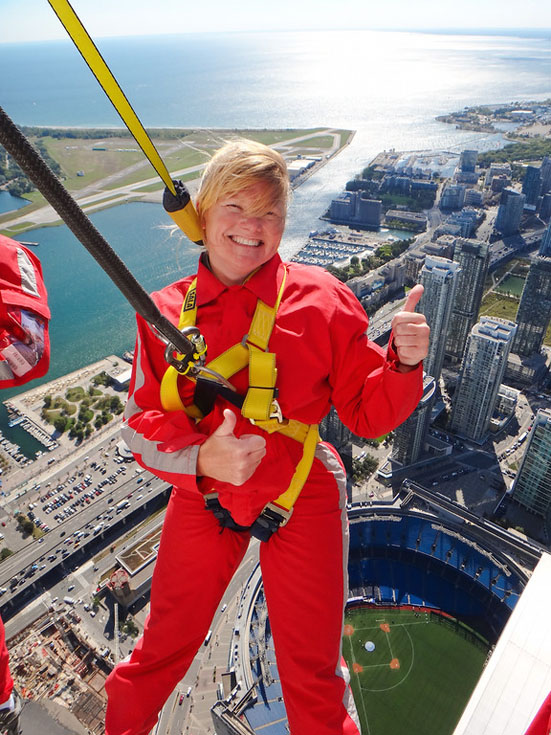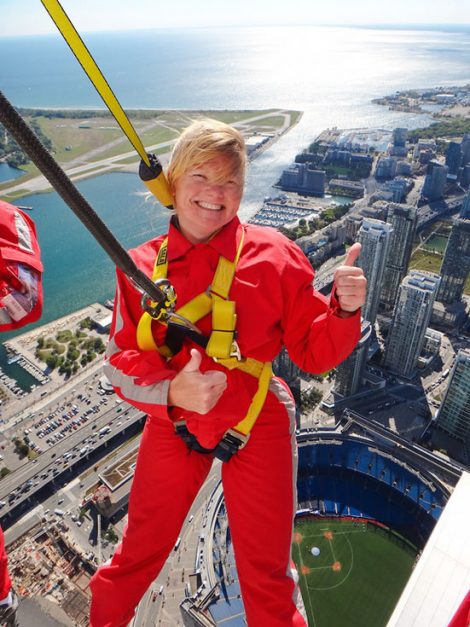 It's not an epic multi day trip, but it is definitely Epic! Going on the world's highest outdoor walk on a structure will take your breath away!
The CN Tower is one of Ontario's most famous tourist attractions, but it is what you do there that makes it epic!
The Edgewalk is located on Toronto's CN Tower and you are strapped into a cable as you dangle over the edge of the city at  356m/1,168ft (116 storeys) above the ground!
Check out our experience and video here!
And these are the most epic adventures and things to do in Ontario that we have experienced over the last 20 years of exploring our own province.
What should we try next? Do you have an awesome Ontario adventure that you'd like us to try? Leave it in the comments below.
Read Next:
Save this to Pinterest for future travel planning in Ontario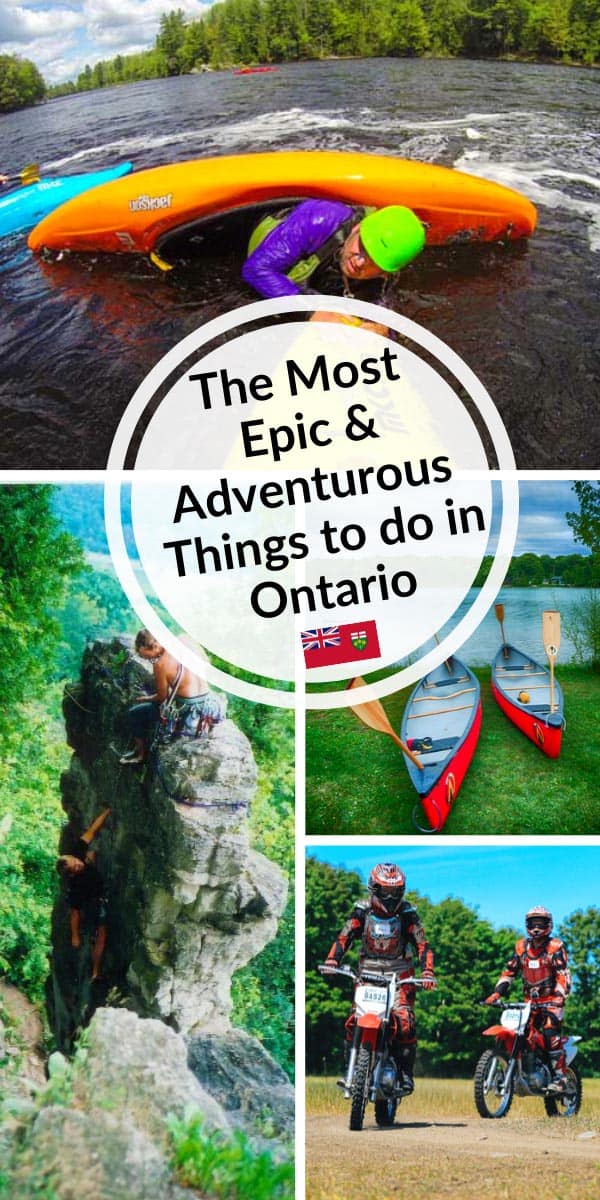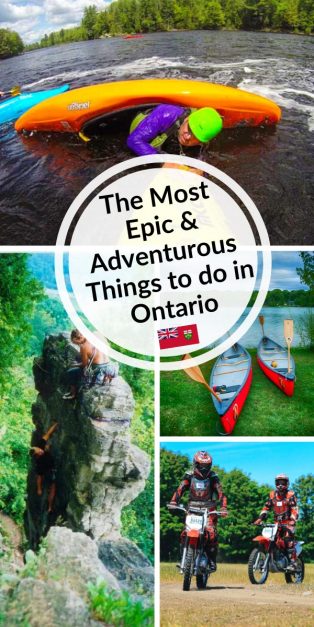 Source link Travel Advisor