In 2008, 16 million tourists visited Greece and ever since then, this number has only been growing, having reached 28.7 million in 2018.
So, what attracts so many people to this European country?
The beaches, mythology and delicious food are a big part of it, but there's even more to Greece than that. Keep reading as we go through 11 of the most interesting facts about Greece!
1. Greece Isn't Actually Named Greece
Well, if someone referred to it by its official name you probably wouldn't recognize it at first – but hey, that's what makes it such an interesting fact!
Greek people actually refer to their country as Hellas or Hellada and the complete official name is the Hellenic Republic.
2. In Certain Spots in Greece, You Can't Wear High Heels
Confused about this one?
It might sound a bit weird at first, but it actually makes sense. Remember when we mentioned that you can visit many ancient temples in Greece
Well, the reason why you can't wear high heels in certain places is simple: so that you don't end up creating cracks in the stone with the heel and damaging places with such a rich history.
Who enjoys a day of exploring and walking around in high heels anyway?
3. The "Evil Eye" Is the Most Common Superstition Among Greeks
The evil eye has become a popular jewelry piece in many different places, but for the Greeks, it has a much deeper meaning.
More than for aesthetic reasons, many Greeks carry this token around for security, as it is believed that it can protect you from any curses an angry person might throw your way. Better safe than sorry!
4. Greece is Composed of 6000 Islands and Islets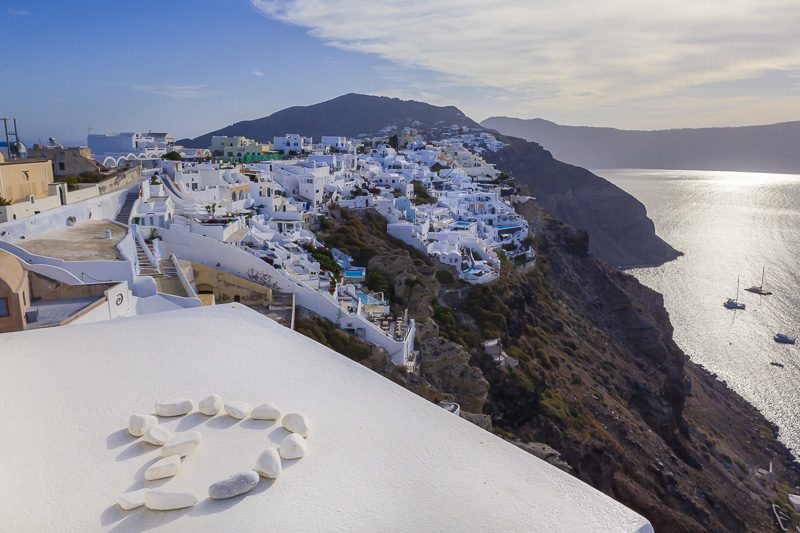 We told you you wouldn't believe our fact number five!
It might sound insane that one single country can have so many islands and islets but that's, in fact, the case of the Greek archipelago. Only 227 of the islands are inhabited though, so there's a reason we don't hear about many (many, many) of them.
5. Name Days Are Almost As Big as Birthdays
What's better than having one day of the year that's all about yourself? Having two!
Many Greek names come from religious saints and each of these saints is celebrated by the church on a specific day. On that day, people with the same name as the saint are wished a happy name day and thrown a party with family, friends and even neighbors.
Some, like Marios and Marias, even have two name days a year!
6. Greece Is the Third Biggest Olive Oil Producer in the World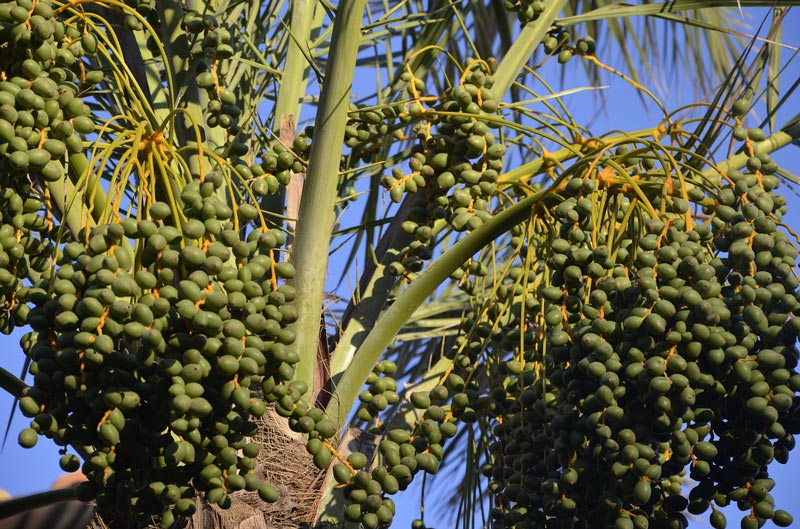 If all you need to be happy is a bowl of olives and some olive oil to dip your bread in, you have to go to Greece.
Olives have been a big part of the Greek diet for many, many years and the ancient population even described its trees as sacred.
Nowadays, Greece is the third biggest olive oil produced in the world (only after Spain and Italy) and it has more varieties of olives than any other country. Drooling already?
7. Greek Is the Oldest Language In the World That's Still Used
Greek was founded over 5000 years, which makes it the oldest written language to still be used to this day. Pretty cool record, isn't it?
Now, you might not know how to write full sentences in Greek but we're almost sure you know a letter or two in their alphabet. Remember the beta and alpha symbols you learned in Math years ago? That's Greek!
8. Greece Inspired the Olympics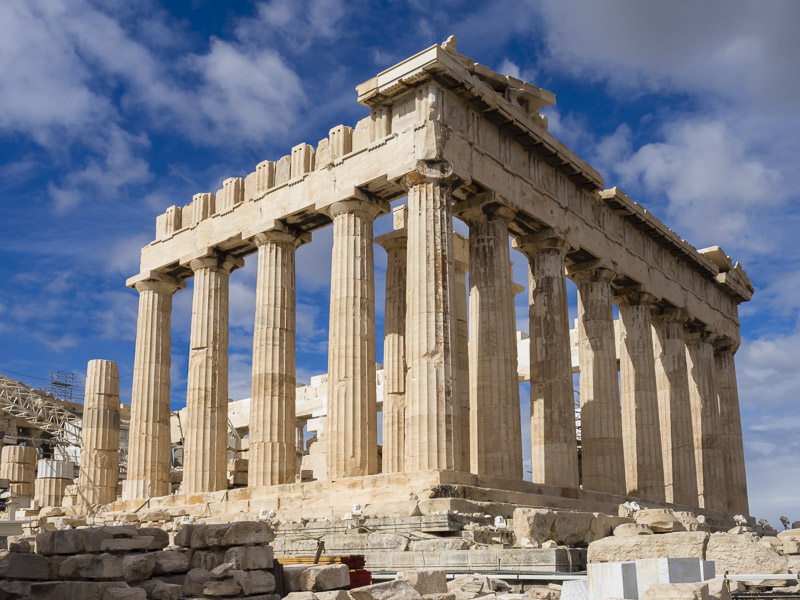 Nowadays, the Olympics are all about modern sports like baseball, basketball, athletics, cycling and, starting in 2020, even skateboarding and climbing.
But it hasn't always been like that.
Historians believe that the first-ever Olympics happened in 776 BC in honor of Zeus, the King of the Gods.
Crazy? They played sports like chariot racing and wrestling where things would get pretty bloody. Even crazier? They played them while naked.
9. The Island of Ikaria Is One of the World's Blue Zones
If you don't know what a blue zone is, this one might not seem that surprising at first. But trust us, it's a good one.
Blue zones are places where people tend to live longer than anywhere else in the world and where reaching 100 years old and feeling healthy isn't uncommon.
There are only five in the whole world and the island of Ikaria is one of them. How come, you might ask? Well, according to investigations run by journalist Dan Buettner and the National Geographic, it's all about the lifestyle. Particularly, the Mediterranean diet.
So, if you want some inspiration to start living a little bit healthier, this is the spot to visit!
10. There Are Still Ancient Greek Temples in Greece
And you can visit them!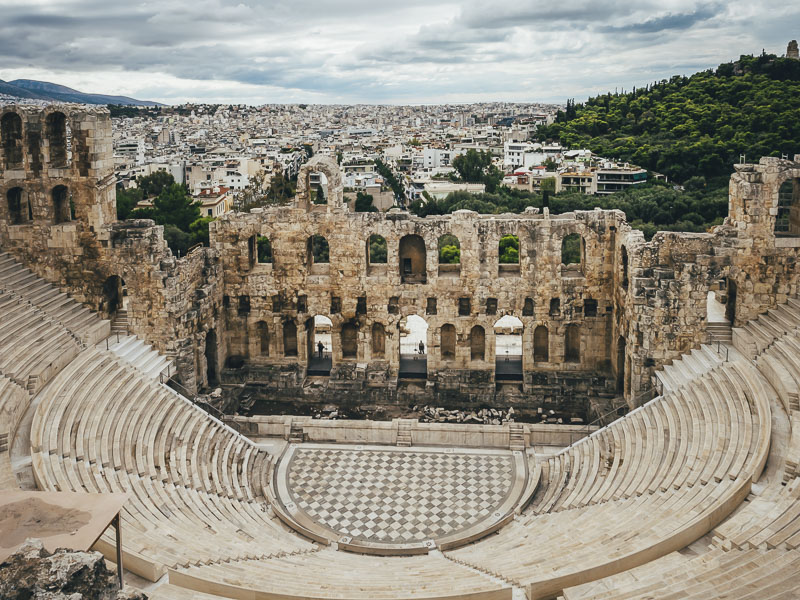 One of the main reasons why people travel to Greece is to see the remains of ancient Greece with their own eyes.
And trust us, you won't be disappointed.
The city of Athens alone has been populated for more than 7000 years so you can imagine the historic moments that have happened in this area!
11. It's Common for Family Units to Live Together for a Long Time
Unlike many other cultures, Greek children don't move out when they're in college or starting their first job. Rather, Greeks usually stay with their parents until they get married, so they can then start their own family unit.
Furthermore, seniors also move back in with their children (and, in some cases, grandchildren) and stay with them until their last day. Explains why you don't find many nursing homes in Greece!
Facts About Greece: Which One Surprised You the Most?
Greece is a beautiful country with a long history and amazing culture, which explains why so many people pick it as their holiday destination.
If you can learn this much just by reading an article, imagine how many more interesting facts you'll learn once you land in the country!
Read about The Monasteries of Meteora Greece
So, which one of the facts about Greece that we listed today surprised you the most? Let us know in the comments below!
And if this article made you curious to learn more about this beautiful country, make sure to check our travel guide and start planning your next trip to Europe!
Enjoy all of these Greek facts? Save it to Pinterest for future travel planning.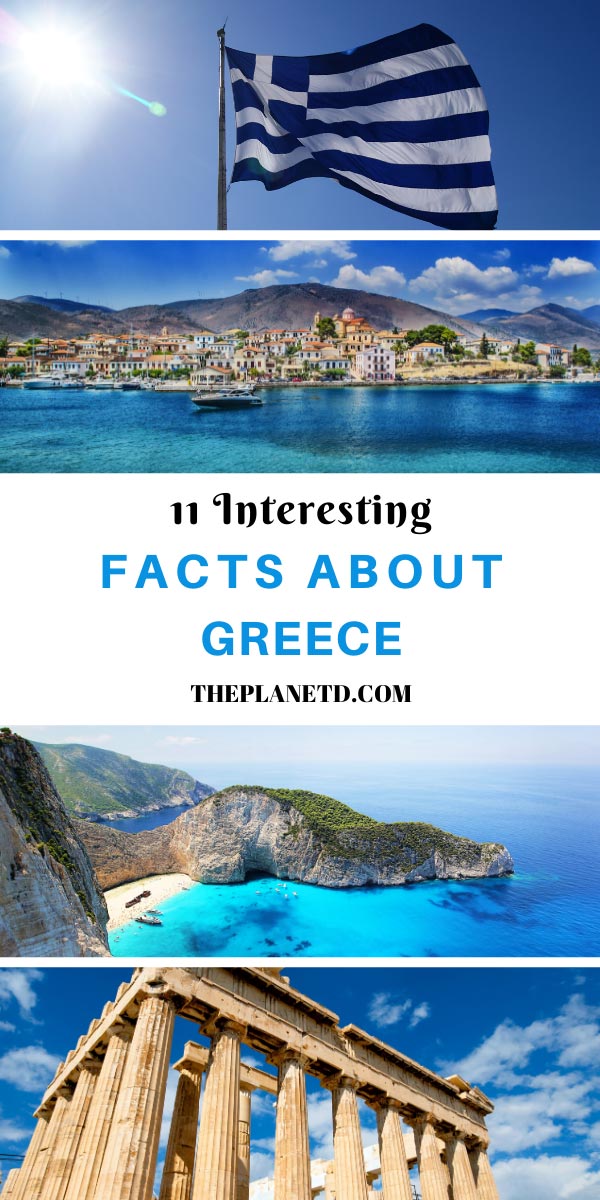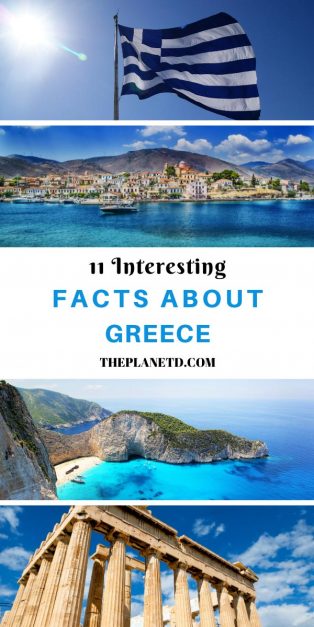 Read More:
Things to do in Athens
The Very Best Things to do in Santorini
Introducing Pelion
Image by Digwen from Pixabay
You Might Also Enjoy
Source link Travel Advisor